Bookmarks
College (Un) Bound: The Future of Higher Education and What It Means for Students
By Jeffery J. Selingo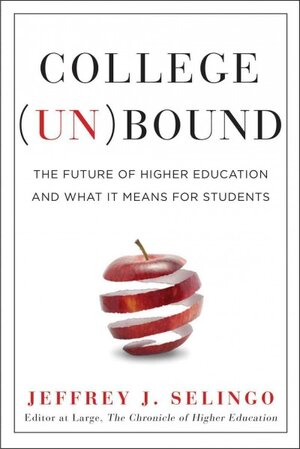 Book Review by Elizabeth Richardson Viti
Michael Birkner recommended that the Johnson Center add College (Un) Bound to its collection, a book that promises to be as provocative as Arum and Roksa's Academically Adrift and is a must read for any educator. Jeffrey J. Selingo, Editor at Large for The Chronicle of Higher Education, believes that the higher education system as it exists today is broken. Degree in hand, many students find themselves with overwhelming debt but without a job. Furthermore, he points out, the drop-out rate is considerable.
Read more.
---
Faculty Highlight

The Luther W. and Bernice L. Thompson Distinguished Teaching Award is presented annually to a recently tenured faculty member. The recipient of this award traditionally delivers the Fall Honors Day Address. This year's award winner is Professor Timothy Funk.
Professor Funk is an alumnus of Gettysburg College, Class of 2000. After receiving his Bachelor of Science degree in Chemistry at Gettysburg, he earned his Ph.D. in Chemistry from the California Institute of Technology in 2006. Following a year serving as a synthetic chemist at GlaxoSmithKline, Tim returned to his alma mater in 2007 as an assistant professor. Tim regularly teaches courses and labs on organic chemistry and chemical applications in spectroscopy. Read more.
JCCTL Director
The JCCTL Advisory Board is accepting applications for the second Director of the Johnson Center for Creative Teaching and Learning. The Director's tenure will begin August 1, 2015 and will be a three-year term, with the possibility of renewal. This is a ten-month position that extends to May 31, and in addition to Johnson Center responsibilities, the Director will teach one course each semester. To ensure a smooth transition between directors, it is expected that the incoming Director will join the Johnson Center for Creative Teaching and Learning Advisory Board in the spring semester before she or he assumes leadership.View a complete description of the directorship, qualifications, and the application process.