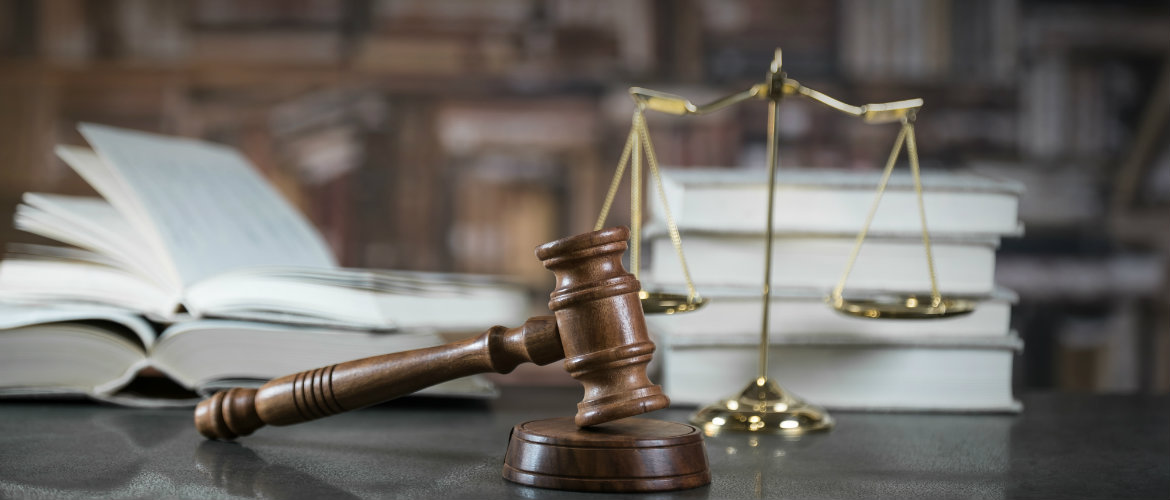 There are over a million lawyers actively practicing across the country, with the highest concentration of them working in the Washington, D.C., area.
Of all of these, Julius Redd '07 has been singled out as a "40 Under 40 Nation's Best Advocate" by the National Bar Association, and a 2017 Washington D.C. Super Lawyer Rising Star, among several other professional accolades.
"The most rewarding part of being a lawyer is having the opportunity to use your skill set and knowledge to be a positive force in people's lives, you really have every opportunity to do so," Redd said. "There are few other professions that compare to being a lawyer in that regard."
It's a desire to help others that has set him apart in his career. Redd is an environmental and commercial litigator in the Washington, D.C. office of Beveridge & Diamond, P.C., where he represents companies facing various energy and environmental issues.
He spends his free time involved in his local community, from mentoring underprivileged youth and educating them about the law to his pro bono work for the Clemency Project 2014 during the Obama Administration, among countless other projects. In a recent pro bono success, Redd helped a client obtain asylum when he escaped persecution and certain death at the hands of the Gambian government after his husband had been captured and killed by government forces for his sexual orientation.
Redd feels it's important to help others because of the long list of people who have helped him get to where he is now. In fact, many of the helping hands he received over the years happened during his time at Gettysburg College.
"No one achieves any measure of success without the help of others," Redd said. "From [retired Dean of Intercultural Advancement and First-Year Mentoring Project] Dean Curry, who assured my mother and me that I would have a support network here before I ever even enrolled, to [Political Science Prof.] Shirley Anne Warshaw and [Religious Studies Prof.] Steven Stern, both of whom I had several classes with and really inspired me academically, there were so many people who helped me along my journey. I feel it is my obligation to pass along that help to those who are less fortunate than I am."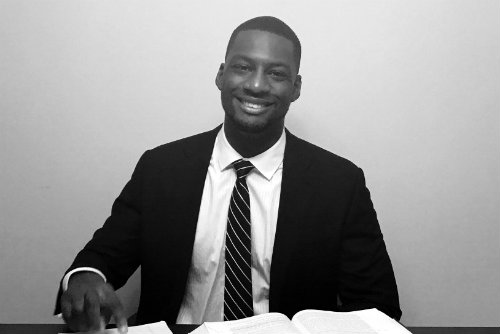 A political science major and religious studies minor from Gaithersburg, Maryland, Redd first came to Gettysburg because of its close proximity to his home, and for the chance to play basketball.
Throughout his four years here, he played varsity basketball, was actively involved in Student Senate, joined the Greek community as a member of Phi Delta Theta, volunteered with a local chapter of the NAACP, and served as an officer for the Black Student Union.
After graduation, he pursued a law degree at Rutgers University, where he was able to find ways to utilize his legal skills to help others. He spent a portion of his time there working for a legal clinic, helping people secure and preserve their right to vote, helping to secure the release of a man who had been wrongfully convicted of murder and volunteering with youth through Street Law, a program that empowers young people by educating them about the law.
"I thought law could be used as a powerful tool to effect change and help people," said Redd. "I wasn't ready to give up on school yet, and it seemed like a pretty natural progression based on my background and the courses I had taken. Through the different opportunities I had, I was really able to get my feet wet before I began practicing law on my own."
Of course, all of his volunteer work outside of his coursework, and now, his professional career, comes with a cost: his time. What it comes down to, Redd says, is having good time management skills and staying focused on your priorities.
"I stay motivated because I pay attention to what goes on in our world on a daily basis. It's easy to get frustrated, but when you really look at what's going on in the world and in our country, and see the state that some folks live in, it's hard to turn a blind eye or do nothing, especially when you have some capacity to help."
And while he knows that not everyone has the desire or skills to be a lawyer, he is certain that everyone can make a difference in ways that are meaningful to them. In fact, that is the basis of his advice for current students and recent graduates.
"We all have talents, gifts and skills that we can share, that we can use to be agents of positive change. Whatever makes your heart beat, pursue that, and use that to find a way to benefit others."
Posted: Wed, 29 Nov 2017
Read more news