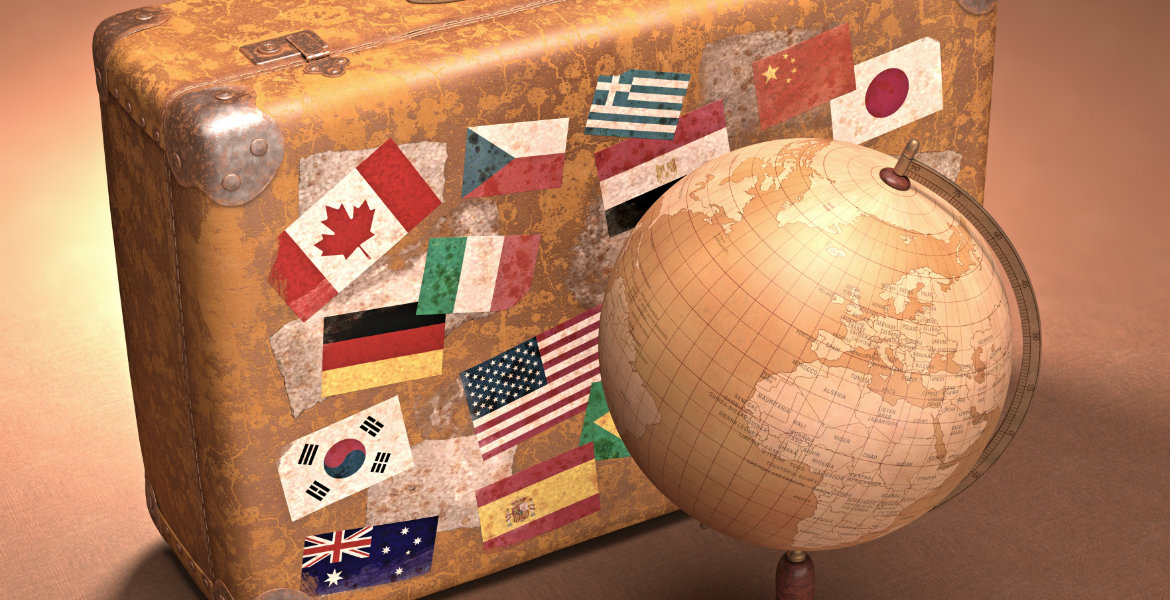 David Zapata '94 distinctly remembers lining the walls of his room in Ice House with rejection letters during his senior year at Gettysburg College. They were from every non-government organization he could think of, in response to letters he had written them asking for work.
A political science and history double major, Zapata knew he wanted to work internationally and thought that an NGO was the logical next step. As the rejection letters piled up, it became clear that it just wasn't going to work out.
More than 20 years later, Zapata is glad it didn't.
Instead, that rejection offered him the opportunity to explore career paths that took him to Washington, D.C., New York City, and eventually Chicago, and has led him to work internationally and impact global economies in ways that he never originally expected.
"I've always followed the beat of my own drum," said the founder and president of Zapwater Communications. "I knew at some point that I would work internationally, but I certainly wasn't the type of graduate who knew exactly what he wanted to do when he graduated. It may have taken a while to get there, but it finally came full circle for me."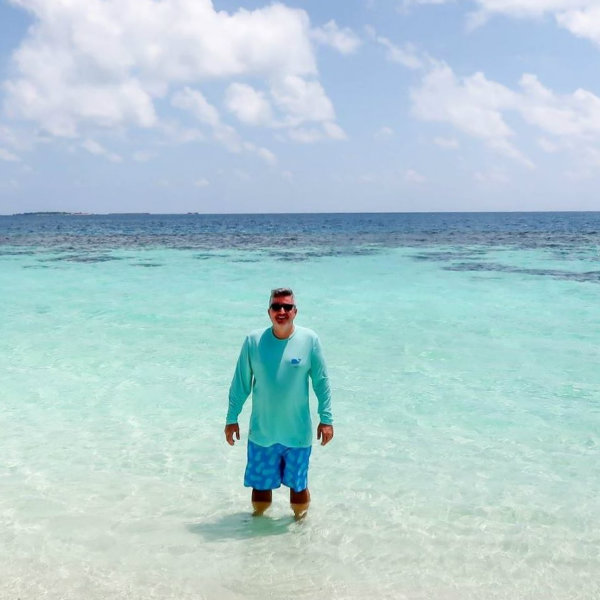 Zapata founded the Chicago-based company nearly 15 years ago and has built it into an award-winning public relations agency specializing in lifestyle brands, covering everything from consumer services to fashion and retail to hospitality and tourism.
Not only does the work allow him to travel internationally, but it fulfills his desire to impact international development, as tourism is often a driver of economic growth for many industries in any community. Recent client work has taken Zapata to Finland, the Maldives, Mexico, and Serbia. And his international client list continues to grow.
Zapata first became interested in travel as a kid. Growing up in what he describes as an "airline family," he had endless opportunities to be exposed to different communities and perspectives. It was an interest he further explored and refined at the College.
"For a small school, Gettysburg does a great job of instilling a global perspective in its students," Zapata said. "There were quite a few classes I took on a whim that expanded my worldview and inspired me in many ways."
Specifically, he recalls a course he took with Latin America, Caribbean, and Latino Studies Prof. Emelio Betances, who encouraged him to participate in a summer program based both in Cuba and Nicaragua. He eventually declared a minor in what was then known as Latin American Studies, and worked in his free time as a program coordinator for the Center for Public Service, coordinating Immersion Trips to Nicaragua and Russia.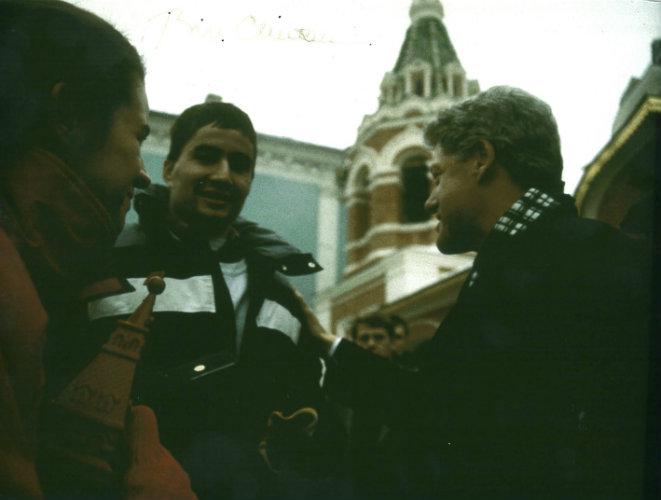 On one such trip he led to Moscow, Zapata met with then-President Bill Clinton, who was in Russia for a summit.
"It was totally coincidental, not planned at all," Zapata recalled. "It turned out to be one of the highlights of my College career, a very memorable moment. I still have the picture we took, hanging on the wall of my office."
After graduation, Zapata worked on political campaigns in D.C. and around the country before transitioning into more public relations roles when he came up with the idea to launch his own agency.
"I often joke that if I knew then what I know now, I probably wouldn't have done it," Zapata said. "It's been a learning experience, and I've been blessed to work with some brilliant people who have been open to learning together."
The company has since grown into a public relations powerhouse with over 100 awards and distinctions to its name for campaigns that it has led at every level, from local to international. The agency is also consistently recognized as one of the top agency to work for. But the work wasn't without it's challenges early on.
"Any small business, regardless of industry, deals with a lot of the same challenges. How do you deal with cash flow? How do you retain human capital? How do you scale?" Zapata explained. "One of my strengths is knowing what I'm good at and what I'm not. I brought on people who rounded out those strengths because at the end of the day, you are only as good as the team you are on."
His experiences form the crux of the advice he'd give to current students and young alums: take time to discover what you're passionate about (and don't worry if it takes you time to accomplish it), find a team you enjoy working with, and remember to count your blessings.
"Gettysburg was the right place for me because of what it taught me in the classroom and outside of it. I became a much more well-rounded person than I would have anywhere else," Zapata said. "Now, I do something on a day-to-day basis that I am incredibly passionate about, and I get to fulfill my lifelong dream of traveling around the world through the business I've created. I am incredibly blessed and thankful for the opportunities Gettysburg has given me, the work I get to do, and the people I get to work with."
Posted: Fri, 10 Nov 2017
Read more news