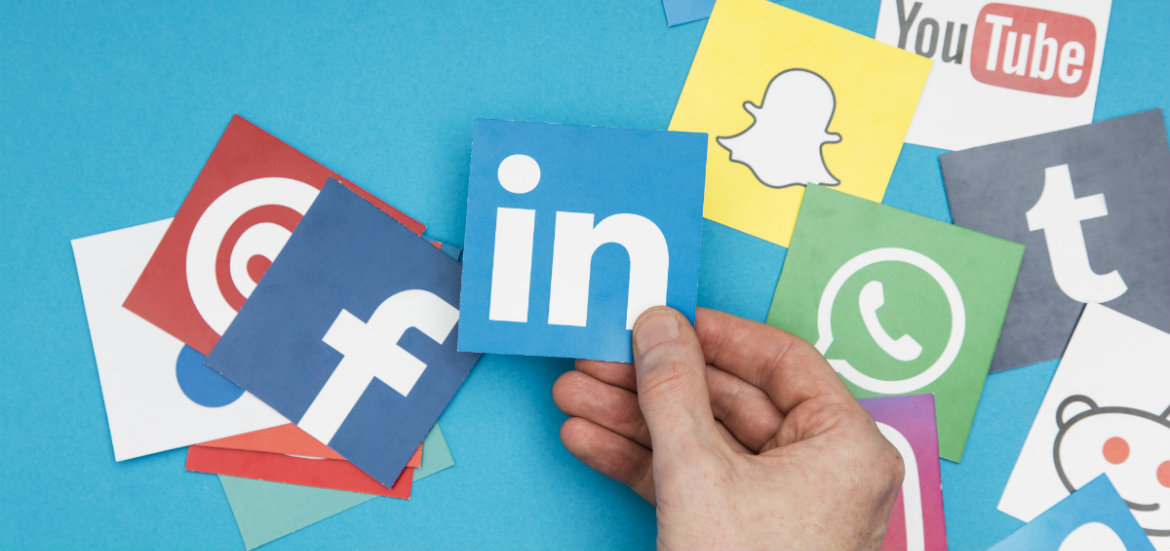 Navigating the network on LinkedIn
With more than 280 million members worldwide, it is hard to argue with LinkedIn's claim to be the "world's largest professional network." It's also the best place to connect with the Gettysburg Network digitally—nearly 8,000 Gettysburgians have joined the Gettysburg College Professional Network on LinkedIn.
Standing out in the LinkedIn crowd can be challenging, but fortunately, we have a Gettysburg College insider to help. Katherine Cornock Terhune '07 is a senior relationship manager at LinkedIn. In fact, the former corporate recruiter was found on LinkedIn by LinkedIn and has been advising clients on their social recruiting strategies since 2013. In addition to the webinars she has presented for Gettysburgians, Terhune answered some frequently asked questions about navigating the professional networking site, and even offered a few tips and tricks to help give your profile an edge.
Q: Is LinkedIn a means for a job search or a "set it and forget it" résumé tool?
A: LinkedIn is NOT a job board. It is a place to develop as a professional. When talking to people who are new to LinkedIn, I compare it to a professional conference. You go there to gain information, meet others, and exchange ideas.

I suggest people download the LinkedIn app and check it as part of their normal social media "check in." Check Instagram, check Facebook, check LinkedIn. Also look at Pulse, the LinkedIn news feed. It gathers posts from influencers and publishers and groups them by topic, so you can follow any number of interests, professional development topics, or industries.
What about recommendations, skills, and endorsements on LinkedIn? Are they important? Do recruiters use them?
Recommendations are always great. Having someone publicly talk about how much they enjoy working with you, or how well you performed, goes a long way. Endorsements are a shortened version of that process. As a recruiter, I don't use endorsements as anything more than a data point. If I see someone is endorsed a lot for a skill I wasn't thinking about, such as "project management," I use it as a talking point in a phone screen, but not as a decision maker.
What are some ways to use LinkedIn for professional development?
I advise following companies of interest. These could be competitors, companies of interest for their products, or potential employers. Companies publish status updates, articles, information about who they are as an organization, who they are as employers, and yes, open opportunities. Follow companies you want to learn more about.
LinkedIn is well known for facilitating networking and connections. Do you have any networking tips to share?
Be sure to customize the connection request when you can (on mobile you can't). Make sure you're only connecting with people you actually know or want to talk to. As a guideline: if you couldn't message your connection about what it's like to work at their company, don't connect. Your network is about quality, not quantity. Your network is only as powerful as your ability to use it.
Do you publish on LinkedIn? Why? What works best for you?
We do. As employees, we're encouraged to share our opinions and voices. I keep a notepad by my phone with ideas. They range from recruiting trends to things I find interesting. The key here is keep it short. You wouldn't want to read five pages—the network doesn't either.
What is the best way for potential employers—such as small business owners who are seeking new employees—to use LinkedIn for recruitment?
Employers use LinkedIn in a variety of ways—traditional job posting and sourcing, of course, but for the first time, employers are taking control of their employer brand. Employer brand is what it's like to work at that company. Think about Google. Everyone knows what it's like to work at Google, even if they've never seen an office or talked to an employee. They have a very public employer brand. We help companies articulate and showcase their unique employer brands. LinkedIn is the ninth most trafficked site in the world. By having a strong presence here, it significantly increases a company's likelihood of being found by talent.
What else should professionals know?
Don't be afraid. A lot of members are afraid to update their profile or publish content because it's their professional brand. However, by saying nothing, a lot of professionals are missing an opportunity to increase their visibility and career. Being on and active on LinkedIn is about wanting to improve your career—whether in your current role or preparing for the next step. Read articles and follow companies—there's a wealth of knowledge at your fingertips for free. Information has never been available at a scale like this before to every professional in the world.
With first impressions becoming digital, does your profile need a makeover?
Here's what Terhune says to update right away:
Picture
"Profiles with photos have a 14-times higher view rate. But please—no wedding, pet, couple, or strapless pictures! Choose a portrait that reflects your industry and personal image."
Headline
"I love the headline because it's a chance to show viewers your personality and, yes, mission statement. We advise clients that their headline should tell people what they do—it should not be their job title. My title is "senior relationship manager." Most people don't know what that means. But if they read "changing the face of recruiting," they may want to learn more about me. If I were a recruiter, I might say"connecting talent with opportunity."

"Tell the value you add, instead of your responsibilities. This is a different way to think about how you portray yourself. On my team we say, 'If someone has your profile and your résumé, they should know twice as much about you—not the same thing, twice!'"
Summary
"Be authentic. Give people a glimpse of what it would be like to work with you/meet you/interview you. Focus on your ideal audience and write to that person. Is that a recruiter? A client? A customer? A boss? Someone else? Write as if you have 30 seconds of their attention. What would you want them to know about you as a professional?"
Current experience
"We've all seen the 'skinny' or empty profile with no information. What do we think about that person as a professional? Keep the information simple and clear and tell the truth."
Education
"Be sure Gettysburg College is listed under education in your profile."
---
Katherine Cornock Terhune '07 graduated from Gettysburg College with a degree in psychology. Currently, she is a Senior Relationship Manager at LinkedIn, helping her clients navigate the rapidly changing Talent Acquisition landscape, and is a former member of the Alumni Board of Directors at the College.

---
Founded in 1832, Gettysburg College is a highly selective four-year residential college of liberal arts and sciences with a strong academic tradition. Alumni include Rhodes Scholars, a Nobel laureate, and other distinguished scholars. The college enrolls 2,600 undergraduate students and is located on a 200-acre campus adjacent to the Gettysburg National Military Park in Pennsylvania.
Contact: Kasey Varner, assistant director of communications, 717.337.6806
Posted: Tue, 10 Jan 2017

Next on your reading list
Econ majors to learn from Chris Matthaei '01 gift, innovative software
---
Alumni honored for career success, dedicated service
---
Enhancing our campus, fostering new learning
---
Share this story: