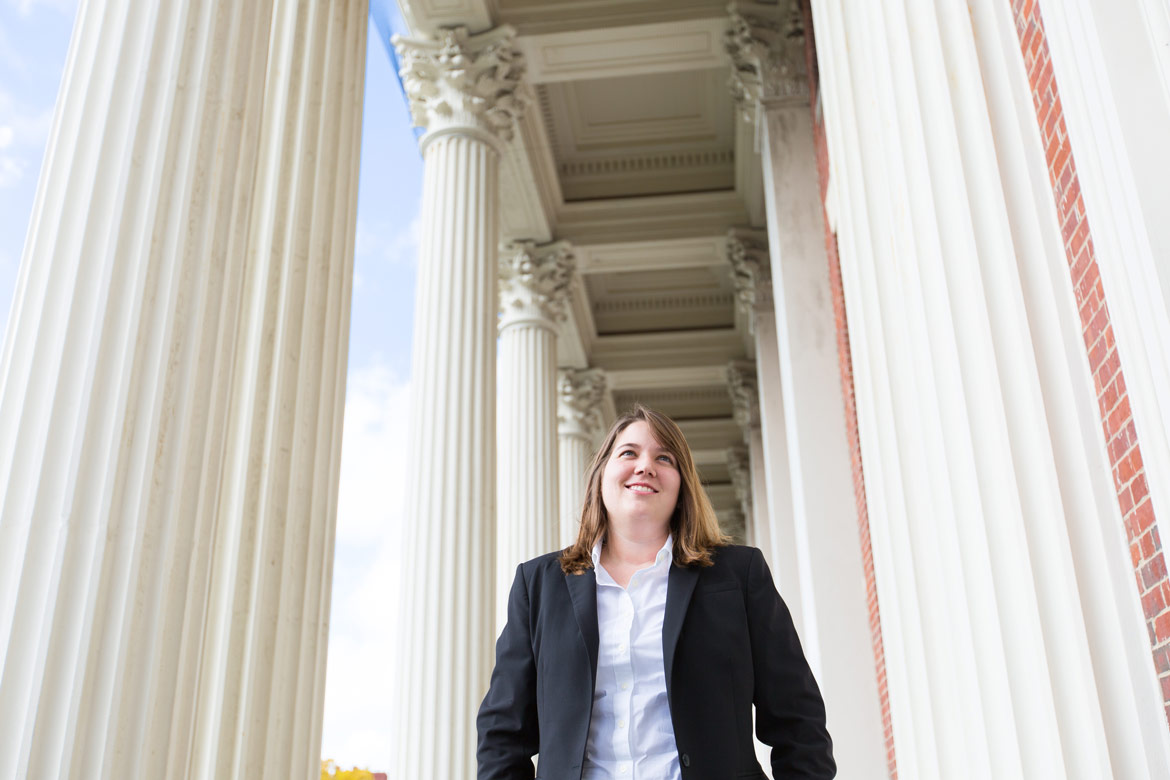 A pen, a pin, and a path to politics
When Sira Grant '11 took Prof. Michael Birkner's Historical Methods course, she never thought one assignment would change her life. Until one day it did.
"Prof. Birkner's class is what led me to where I am today," said Grant, who is currently the Deputy Legislative Director/Legal Counsel for the Minority Leader of the Massachusetts State Senate, Senator Bruce Tarr.
The assignment was to write a biography of a Gettysburg alum. Grant was one of the first students to randomly pick a name out of the law and legislation hat.
The name was Fred Fielding '61.
"At the time, I didn't know who he was," Grant said. "I wrote a biography about his ties to the White House – he worked under White House Counsel John Dean during the Nixon presidency, served as White House Counsel to Presidents Ronald Reagan and George W. Bush, and served on the 9/11 Commission."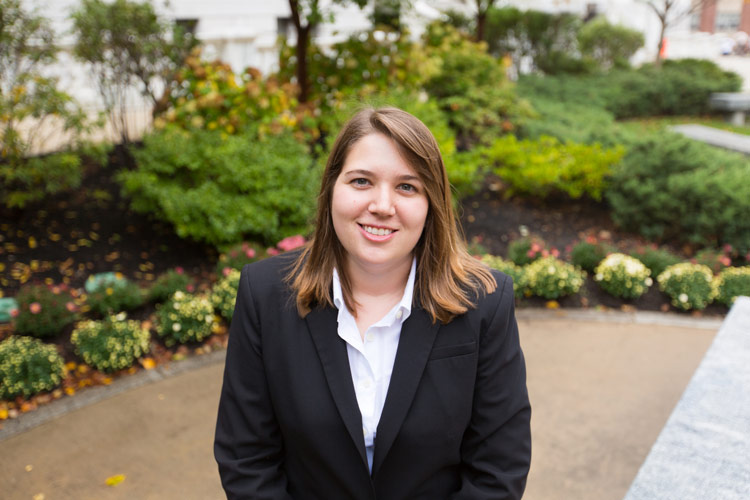 Grant – who is a self-professed fan of Reagan – was excited to learn about a Gettysburg alum who worked so closely with President Reagan. At the time, Fielding was on the Board of Trustees for Gettysburg College and was due to visit campus later that fall.
"Prof. Birkner suggested that I share my assignment with Mr. Fielding," said Grant. "I thought, I'm a student, will he want to read what I wrote?" She went to an event where he was speaking on campus, stayed after to introduce herself, and handed him a manila envelope with the biography. A month or two later, while Grant was on winter break, she was surprised when a package arrived at her house.
"It was a letter from Mr. Fielding thanking me for the biography and how I wrote it," said Grant. Fielding enclosed two gifts for her – a signing pen from the Reagan administration and a Presidential pin. "I still have the signing pen and the letter from him framed and hanging in my room."
It was a turning point in her life. Before learning about and meeting Fielding, she wasn't sure if she had what it took to become a lawyer and enter the world of politics.
"Finding out Mr. Fielding came from a small town like me, went to law school, and worked for the White House inspired me. His story and career path gave me a push to succeed."
Grant knew she would like to go to back to her home state of Massachusetts for law school, so she applied and was accepted to Suffolk University Law School in Boston.
When she got to law school, she faced larger classes than those at Gettysburg.
"At Gettysburg, I had close relationships with my professors. I went to law school expecting to know a lot of my professors, which isn't necessarily the norm," Grant laughs. "I tried to carry the sense of community I felt at Gettysburg with me to Suffolk; I asked questions of my professors, talked to them after class, went to their office hours, and asked how I could do more."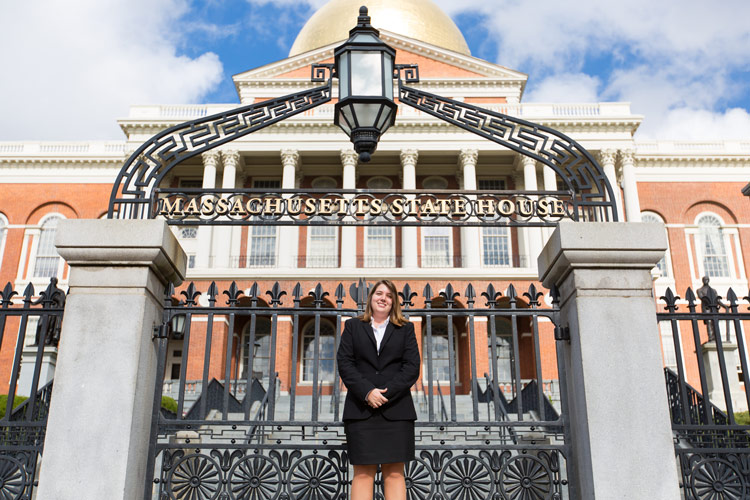 As a history major with economics and Spanish minors, Grant felt prepared for law school. "My favorite class at Suffolk was anti-trust law. I think a lot of my success in that class was from the economics classes I took at Gettysburg. I learned so much about markets and market behavior. From the history side, I could put court cases and decisions into historical context."
After interning with the Massachusetts Senate Counsel, Grant was inspired by watching the debates on the senate floor. She approached Senator Tarr's office for an internship. When she graduated law school and passed the bar, she was hired on as a full-time staff member in August 2014.
Grant, who loves the fast-paced and dynamic nature of her job, spends the majority of her day drafting legislation and amendments when the Senate is in session. Last year, Senator Tarr's office helped craft over 300 of the 900+ amendments that were filed to the state budget. As part of her job, she will often draft amendments in real-time on the floor of the Senate.
"There is no legislative writing class in law school – it comes from experience," said Grant.
Outside of drafting legislation, Grant spends time meeting with lobbyists, advocates, or constituents about timely issues ranging from transgender bathroom rights, gun control, education, and more. She also meets with administrative liaisons from around the state.
"By far, the best part of my job is to see when we can get things done."
Founded in 1832, Gettysburg College is a highly selective four-year residential college of liberal arts and sciences with a strong academic tradition. Alumni include Rhodes Scholars, a Nobel laureate, and other distinguished scholars. The college enrolls 2,600 undergraduate students and is located on a 200-acre campus adjacent to the Gettysburg National Military Park in Pennsylvania.
Contact: Shawna Sherrell, associate director of creative services, 717.337.6812
Photos by Shawna Sherrell
Posted: Fri, 17 Mar 2017

Next on your reading list
In his words: Ben Pontz '20 and the "essence of experiential learning"
---
The antidote for ignorance: A liberal arts education?
---
Econ majors to learn from Chris Matthaei '01 gift, innovative software
---
Share this story: