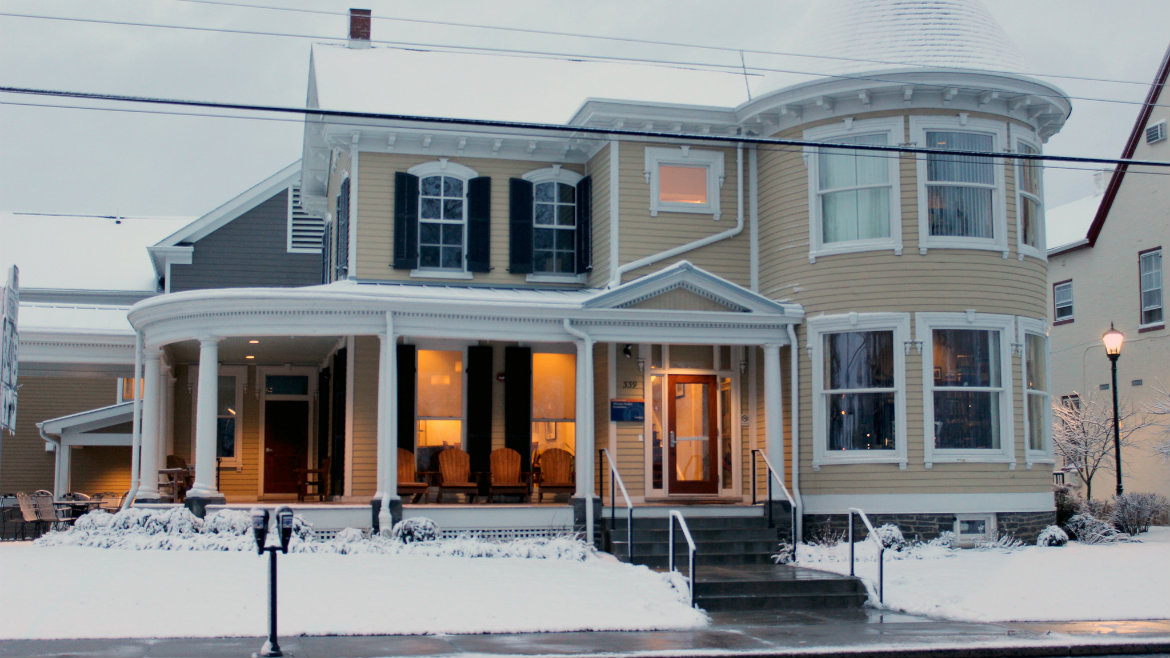 Emerging Scholars Conference bridges the gap between young scholars and student interest
As they celebrate 30 years on campus, the Africana Studies program is hosting a conference that brings together students, young scholars, and the general public for the annual Emerging Scholars Conference. The theme of this year's conference is "30 Years: Looking Back, Looking Forward."
The conference—organized by Profs. McKinley Melton, Hakim Mohandas Amani Williams, and Chipo Dendere, as well as Academic Administrative Assistant Suzanne Gockowski—brings together young scholars and Ph.D. candidates who cover a breadth and depth of topics within the African diaspora.
"When people come to the conference and hear the diversity of topics ranging across the African diaspora, they understand the interconnections between African peoples and what differentiates them, as well," Williams said.
In addition to organizing the conference, Williams will moderate a panel discussion on citizenship. His third time working with the conference, he said the impact of elevating young, diverse scholars and professionals has on students is tremendous.
"We have Africanists, Caribbeanists, South Americanists, covering all kinds of topics—sickle cell cancer research in Brazil, social movements in sub-Saharan Africa, sustainable art practices in the Caribbean—it really shows students what is possible when they study Africana Studies," said Williams. "It makes them realize that they, too, can do this, and we often see an uptick in interest in becoming majors and minors as a result."
The conference's keynote address will be delivered by David Canton, associate professor of history and director of the Africana studies program at Connecticut College, and will focus on how the discipline was developed from a design of disruption and discovery. The keynote will be delivered at 5 p.m. in Masters Hall's Mara Auditorium. The conference will continue into Saturday, February 11, from 9:00 am to 3:00 p.m.
As a Derrick K. Gondwe Scholar, this is Dendere's first time working with the conference. She will also be moderating a panel discussion on Africana Studies and activism.
"I'm excited to get out of my field and hear from people whose work is tangential, but from a different perspective or lens than mine is," Dendere said.
Her panel will feature Goucher College Peace Studies Prof. Yousuf Al-Bulushi, University of Michigan Health Management and Policy Prof. Melissa S. Creary, and the Atlantic Council's Africa Center Visiting Fellow Chloe McGrath.
"We really want to pull all of the different threads of Africana Studies together and have our presenters show just how far reaching the discipline is through the work that they do," Dendere said.
This event is co-sponsored by the Central Pennsylvania Consortium, The Consortium for Faculty Diversity at Liberal Arts Colleges, the Office of Multicultural Engagement, the Departments of Art & Art History, Political Science, Interdisciplinary Studies, and Latin American, Caribbean, & Latino Studies, and the Sunderman Conservatory of Music.
A full list of events, lectures, and panel discussions can be found on the Africana Studies website. The entire conference is free and open to the public.
Founded in 1832, Gettysburg College is a highly selective four-year residential college of liberal arts and sciences with a strong academic tradition. Alumni include Rhodes Scholars, a Nobel laureate, and other distinguished scholars. The college enrolls 2,600 undergraduate students and is located on a 200-acre campus adjacent to the Gettysburg National Military Park in Pennsylvania.
Contact: Kasey Varner, assistant director of communications, 717.337.6806
Posted: Fri, 10 Feb 2017

Next on your reading list
In his words: Ben Pontz '20 and the "essence of experiential learning"
---
The antidote for ignorance: A liberal arts education?
---
Econ majors to learn from Chris Matthaei '01 gift, innovative software
---
Share this story: