Gettysburg College launches new Entrepreneurship and Social Innovation Initiative
The Entrepreneurship and Social Innovation Initiative is currently accepting applications for the 2018 Entrepreneurial Fellowship. Applications are due by February 9, 2018. Apply online today.
Gettysburg College's new Entrepreneurship and Social Innovation Initiative will expand and integrate entrepreneurial learning experiences for students. The program will create a culture that embraces entrepreneurial thinking and social innovation, empowering students to leverage their liberal arts education to pursue ideas that will have a positive impact on the world.
"We must prepare our students to be bold thinkers, ready and able to work in a world that is faced with complex problems that have no immediately apparent solutions. This initiative will help us do that, and we are so grateful to the alumni, parents, and friends of the College who are providing the support that we need to move this forward," said Gettysburg College President Janet Morgan Riggs '77.
The Entrepreneurship and Social Innovation Initiative will enable students to explore and develop for-profit start-ups as well as ideas for new social ventures.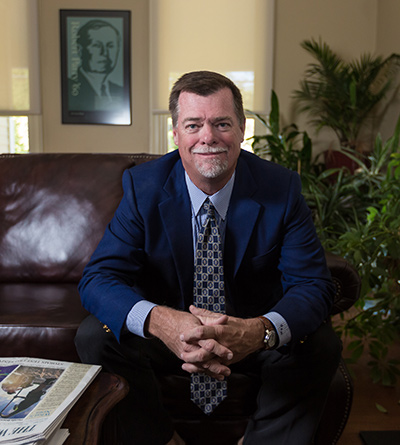 Drew Murphy '84 P'20 will lead the effort as the College's first Entrepreneur-in-Residence. Murphy has been a lecturer in finance with the Department of Economics since 2008. He has a proven track record as a successful entrepreneur in the financial sector, founding and growing three businesses.
"We believe entrepreneurial thinking using critical thinking skills has broad application across the spectrum of majors. Applying these talents to real-world challenges is an integral piece of the liberal arts experience at Gettysburg," said Murphy.
"Whether a student's venture takes the form of a start-up or a publicly funded initiative, our goal is to help them develop the skills they need to be successful in applying their academic learning to the challenges they want to address."
Connecting coursework within the academic curriculum and drawing upon a variety of programs, trips, and workshops, students will develop and practice entrepreneurial skills that can be applied to problem-solving and their own creative ideas. Their interests may span a range of disciplines and activities. Students will also have the benefit of accessing an extensive network of alumni mentors.
The initiative builds on many programs already in place at Gettysburg College, including:
Most of the current entrepreneurship and social innovation programming on campus has been made possible through the volunteer efforts and financial support of alumni, parents, and friends, largely through Gettysburg Great: The Campaign for Our College, a multi-year effort and the College's most ambitious fundraising effort to date.
Expanding entrepreneurial learning experiences is one of the goals of The Unfinished Work: A Strategic Direction for Gettysburg College. The strategic plan focuses on preparing Gettysburg College students for lives of impact, for lives that will be played out in an increasingly diverse and globally interconnected society, and for lives that will embrace innovative approaches to the complex issues before us.
Founded in 1832, Gettysburg College is a highly selective four-year residential college of liberal arts and sciences with a strong academic tradition. Alumni include Rhodes Scholars, a Nobel laureate, and other distinguished scholars. The college enrolls 2,600 undergraduate students and is located on a 200-acre campus adjacent to the Gettysburg National Military Park in Pennsylvania.
Posted: Mon, 11 Sep 2017

Next on your reading list
---
Computer science majors augment historic exploration through virtual reality projects
---
President Janet Morgan Riggs '77 spoke at 2018 Dedication Day ceremony
---
Share this story: