Launching a business, saving the environment
Growing up, Tess (Barton) O'Brien '06 spent a lot of time with her family in the Adirondack Mountains in upstate New York. She never connected her favorite pastime to her values and academic interests, though, until she came to Gettysburg.
"Having the opportunity to learn about environmental studies and join the Gettysburg Recreation Adventure Board [GRAB] staff made me realize that these were areas where I had a lot of interest," O'Brien said.
"It was very natural, an 'aha moment' for me, when I was able to make the connection between my upbringing and my passions and values."
It's a passion that the CleanPowerPerks CEO and Founder has carried into her professional life, too, as she's focused her career on promoting innovative renewable energy technologies.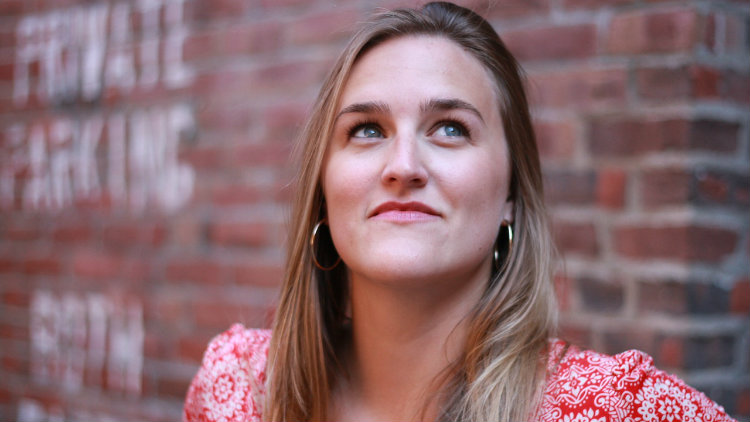 Realizing her passion
Many of O'Brien's 'aha' moments had their foundation in her experiences at the College. In addition to facilitating outdoor adventure learning opportunities through the GRAB staff and learning about environmental issues through an interdisciplinary lens in her courses, she spent a formative semester in Copenhagen, Denmark.
"I arrived in January. It was cold and dark—the sun didn't rise until later in the day—and I had to ride a bike to the train station to get to class, three miles, each way, on ice," O'Brien recalled.
"It was a totally different city from anywhere else I had been, and they were so focused on sustainability. Wind turbines dotted the skyline and turned with such simple grace. It showed me how easily clean energy can coexist in people's daily life—that what I was studying could really become a societal norm here in the US."
That concept, combined with a course on the intersection of business practices and environmental issues helped her understand what she wanted to do with her career.
"It brought together all of the themes I had been studying in a way that showed me how I could apply this," O'Brien said. "I realized that bringing clean energy to the US was what I wanted to work on."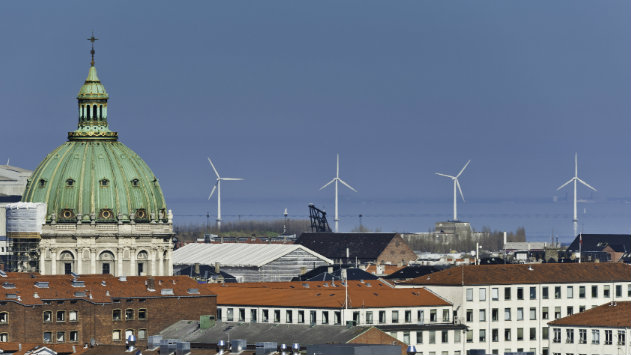 Taking the first step
After graduating from Gettysburg, O'Brien did a one-week externship through the College's Career Center with then wind energy developer and marketer Community Energy. That externship turned into a part-time job encouraging people to sign up for wind energy options.
She also interned at OrganicWorks Marketing, working with media outlets and drafting press releases about trends in sustainable business practices. From there, O'Brien worked in advertising sales with Outside Magazine before returning to Community Energy full-time as green power Program Manager. She worked her way up to Director of Marketing, while also earning an MBA in Managing for Sustainability.
"Through all of my experience working for the industry, I saw there was a gap in the industry," O'Brien explained. "No one was representing them collectively. There was no way for this spectrum of environmentally-focused businesses and consumers to get together because neither audience knew about each other or how they were doing this. The more I noticed this gap in the market, the more I thought that someone should create a business model that brought them all together."
It wasn't long before O'Brien switched 'someone' with 'I,' and began drafting plans for what would become CleanPowerPerks.
Launched in 2013, the company runs a web-based platform that connects people who use clean energy with perks—like discounts, special offers, and exclusive invites—with consumer brands, like Timberland, that do the same. Essentially, it reinvented clean energy marketing by connecting people and businesses who consciously choose cleaner energy options.
Conceiving the idea for the business and actually launching it, though, are two very different things.
"I had written a launch plan for CleanPowerPerks for my final capstone project in grad school, but executing that launch plan was one of the most challenging and fulfilling experiences I've ever had," O'Brien said. "It was unclear how to get started, but I eventually decided that I just needed to take one step, and each time I took a step, it became more clear what the next step needed to be."
In those first few months, O'Brien shared her vision with clean energy companies and recruited consumer brands to join her network.
"At the time, I was so wrapped up in the day-to-day that I didn't make time to reflect on what I had accomplished. I had brought my vision to life, and that is really rewarding."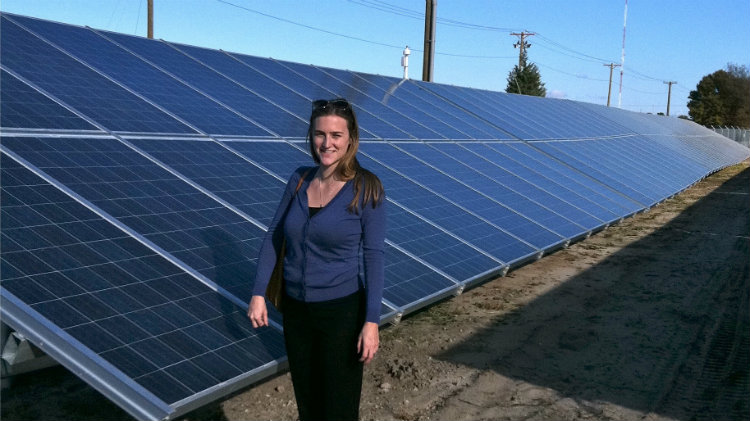 Staying involved
In the three years since O'Brien has launched CleanPowerPerks, the company has earned a People & Planet award From Green America for its dedication to a green economy. She has also been brought on as the Vice President of Strategic Partnerships at the Boston-based EnergySage, and is a judge for Green America's small business award.
With the College, O'Brien serves on the Entrepreneurial Fellowship Advisory Council at Gettysburg College, mentoring student entrepreneurs who are looking to hone their own entrepreneurial skills. It's something that speaks to her passion for professional development, as well as her appreciation for her own journey at Gettysburg.
"When I first came to Gettysburg, I had no idea what I wanted to do, but I was presented with so many options that I found it," O'Brien said. "I identified all of these interests and passions and was able to pursue these different pieces of who I am. I think that is the ultimate self-fulfillment—crafting an existence that has authenticity at its core."
Founded in 1832, Gettysburg College is a highly selective four-year residential college of liberal arts and sciences with a strong academic tradition. Alumni include Rhodes Scholars, a Nobel laureate, and other distinguished scholars. The college enrolls 2,600 undergraduate students and is located on a 200-acre campus adjacent to the Gettysburg National Military Park in Pennsylvania.
Contact: Kasey Varner, assistant director of communications, 717.337.6806
Posted: Fri, 20 Jan 2017

Next on your reading list
Gettysburg College rankings underscore academic excellence, career, and alumni connections
---
18 works published by faculty in 2018
---
Top 2018 highlights from Gettysburg College
---
Share this story: