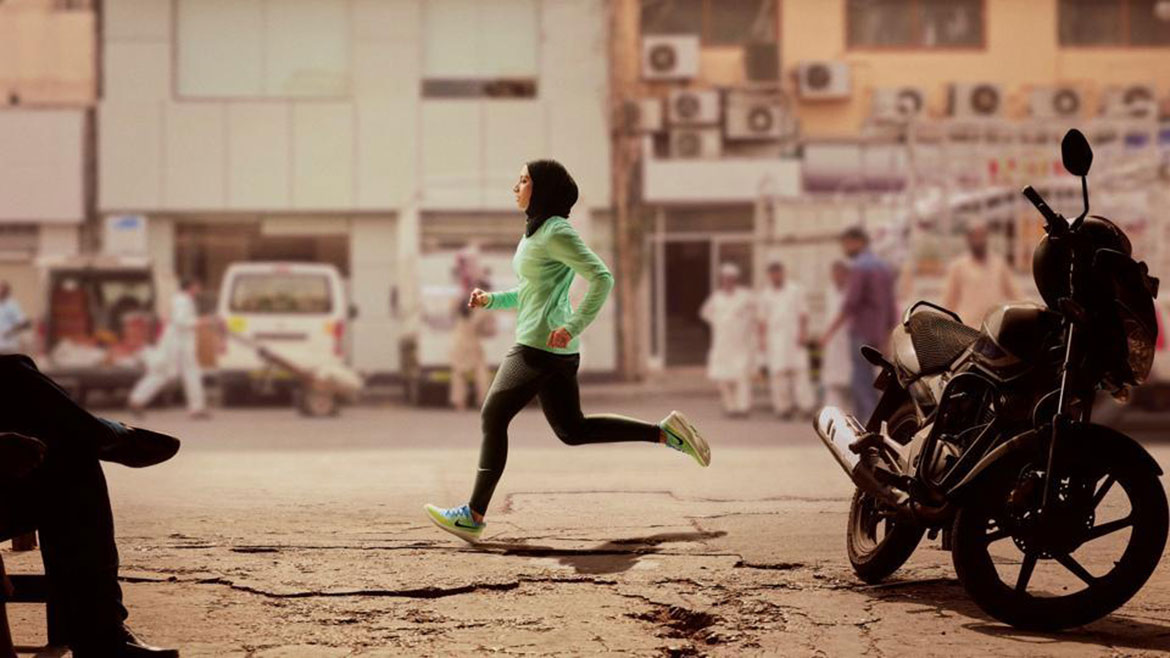 Zahra Lari runs in a scene shot for the Nike Middle East ad campaign filmed in Dubai, UAE, February 10, 2017. Nike/Handout via REUTERS
Prof. Amy Evrard on what we should know about women in the Muslim world
What do Nike-brand sneakers and a hijab have in common?
Both are put on full-display in Nike's new, now viral, ad campaign, featuring Muslim women athletes. Controversial, as it represents a fusion of American and Muslim cultures in a way that has not previously been reflected in mainstream media, the ad may provide a catalyst for an important discussion about how Muslim women are represented in society.
Invested in this discussion is Gettysburg College Anthropology Prof. Amy Evrard, who works to educate her students in an attempt to change a narrative of fear and judgment against women in the Muslim world.
"I think it's so important for students today, who are going to be the future of this world, to know something about women and Islam, and know what questions to ask about stereotypes of women and Islam that are seen in the media and elsewhere," she explains.
Her course, Islam and Women, explores the lived experiences of Muslim women, their rights, and the American interpretation shaping the discourses of those rights. As part of the course, Prof. Evrard and her students have created a project aimed at sharing these discussions and reflections with the broader campus community and beyond. It's a compilation of student-written narratives titled: What All Americans Should Know About Women in the Muslim World, published in The Cupola.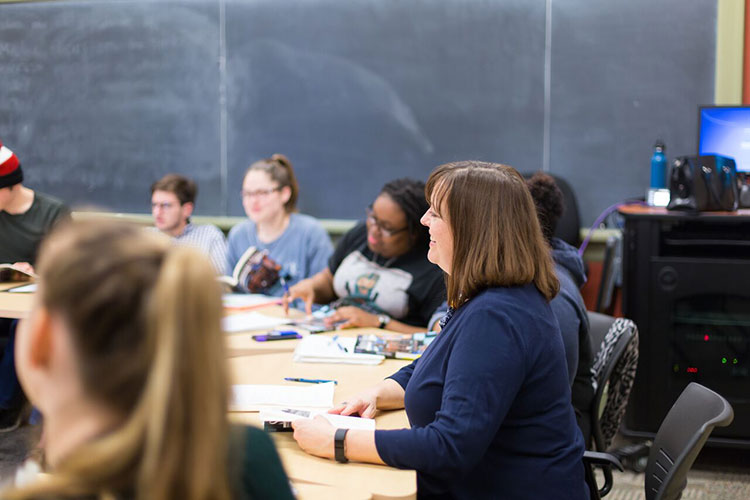 With background in the study of women's rights issues in the Arab world through her research in Morocco, Evrard was eager to develop the Islam and Women course within her first few years teaching at Gettysburg. Within the class, students are able to confront stereotypes about Muslim women, contextualizing them to better understand the multidimensional issues that face Muslim women.
"What I love is that the students are able to think about Muslim women on their own terms," said Evrard. "To look inside the political, economic, and cultural systems in which they live in very particular contexts, and start to imagine: if I were this kind of woman within this particular context, how might I see my situation and my rights as a woman."
As an important matter of public discourse in American society today, Evrard feels a sense of responsibility to teach young Gettysburgians to consider how our perceptions, and misperceptions, of Muslim women are colored by the portrayal of the Muslim world by American media outlets, and the current absence of platforms featuring the voices of Muslim women.
"In an organized way, or just in their daily lives, Muslim women have a lot to tell us about their situation and what they think about it, and what they think about us," said Evrard. "I hope that this class can be a way for some of the women I've met to kind of speak to a wider audience."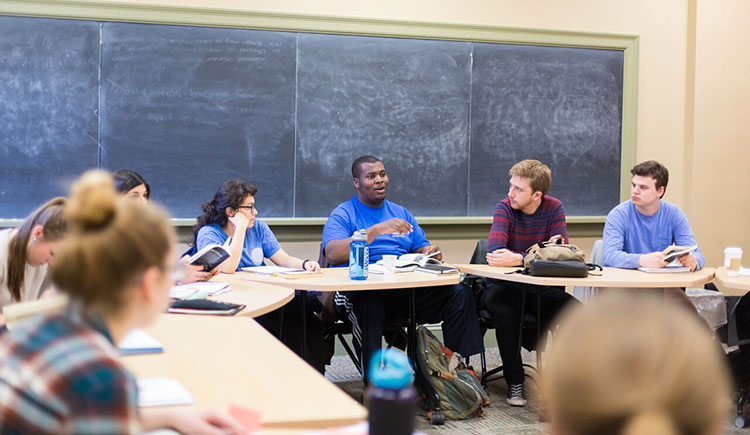 At the conclusion of the course, Evrard wrestled with creating a culminating project that would enable students to reflect on the course content and class discussions, and creatively showcase their understanding of women in the Muslim world. She arrived at the idea for a final class assignment—a paper that was to be written as a chapter of a hypothetical book titled: What All Americans Should Know about Women in the Muslim World.
Amazed by the quality of the final papers, Evrard yearned to share her students' thoughts and perspectives with the campus-wide community—and the idea for The Cupola series: What All Americans Should Know About Women in The Muslim World, was born.
Working closely with Janelle Wertzberger, in the Musselman Library, Evrard wrote an introduction to the series, and picked a handful of student-written papers to compose the various chapters. Sharing the students' work on a public domain, like The Cupola, has proved beneficial for the students and society as a whole. In the production of the collection of livable scholarship, which has had hundreds of downloads from the U.S. and around the world; students have been successful in advancing public knowledge about Muslim women.
"Students work really hard in this class, and I don't want to be the only person who reads the fantastic 15-page paper that someone put so much time and effort into," Evrard explains. "I think it's amazing that we have The Cupola as a platform to share scholarship."
Casey Trattner '18, one of the current thirteen students to be published in The Cupola series, wrote a final paper exploring Muslim women as depicted in American entertainment media, through the scope of a comic book series.
"For our final research paper, we had the option of choosing any topic we found interesting under the umbrella of women in the Muslim world," said Trattner. "I'm a huge comic fan, so I decided to write my paper on Kamala Khan, Marvel's first Muslim character to headline a comic book.
"I feel like in a world where a lot of people find differentiation between Muslims and Americans, Kamala Khan is very important, and hopefully she'll start a movement for the representation of, not only Muslims, but more specifically for Muslim women in the entertainment world."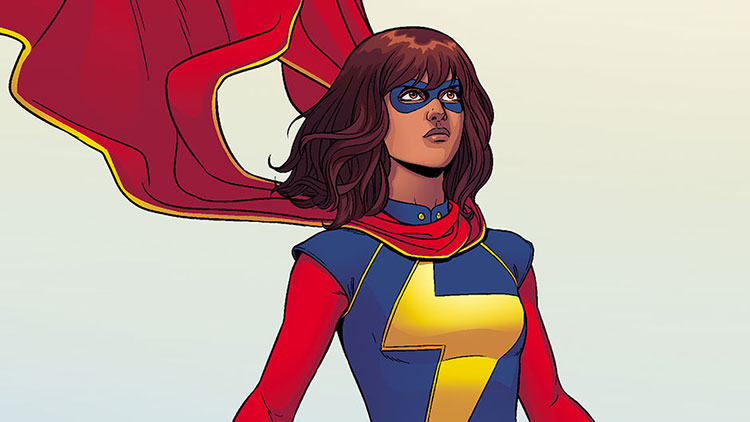 KAMALA KHAN, MS. MARVEL. MARVEL
In future iterations of the course, Evrard is interested in finding a way to create an authentic dialogue between her students at Gettysburg and students in a classroom within the Muslim world. Interaction with real Muslim women will help students more accurately perceive their realities, enabling students to inform others of the present gaps in the American understanding of the Muslim world.
"The power of this class and the student-written Cupola series is that all of my students are college-aged kids living in America, who are familiar with the American ways of looking at women in the Muslim world," said Evrard. "I think they can all speak to the kinds of thoughts that Americans have—while learning to what extent those thoughts reflect some kind of reality, or not, but that should be addressed and elaborated on."
Learn more about The Cupola and scholarship at Gettysburg College.
Founded in 1832, Gettysburg College is a highly selective four-year residential college of liberal arts and sciences with a strong academic tradition. Alumni include Rhodes Scholars, a Nobel laureate, and other distinguished scholars. The college enrolls 2,600 undergraduate students and is located on a 200-acre campus adjacent to the Gettysburg National Military Park in Pennsylvania.
Article by Megan Decker '17, communications and marketing intern
Contact: Carina Sitkus, senior assistant director of communications, 717.337.6803
Classroom photos by Shawna Sherrell
Posted: Wed, 15 Mar 2017

Next on your reading list
President Janet Morgan Riggs '77 to speak at 2018 Dedication Day ceremony
---
Tyler Mitchell '20 creates potentially revolutionary medical device in Gettysburg Innovation Lab
---
---
Share this story: