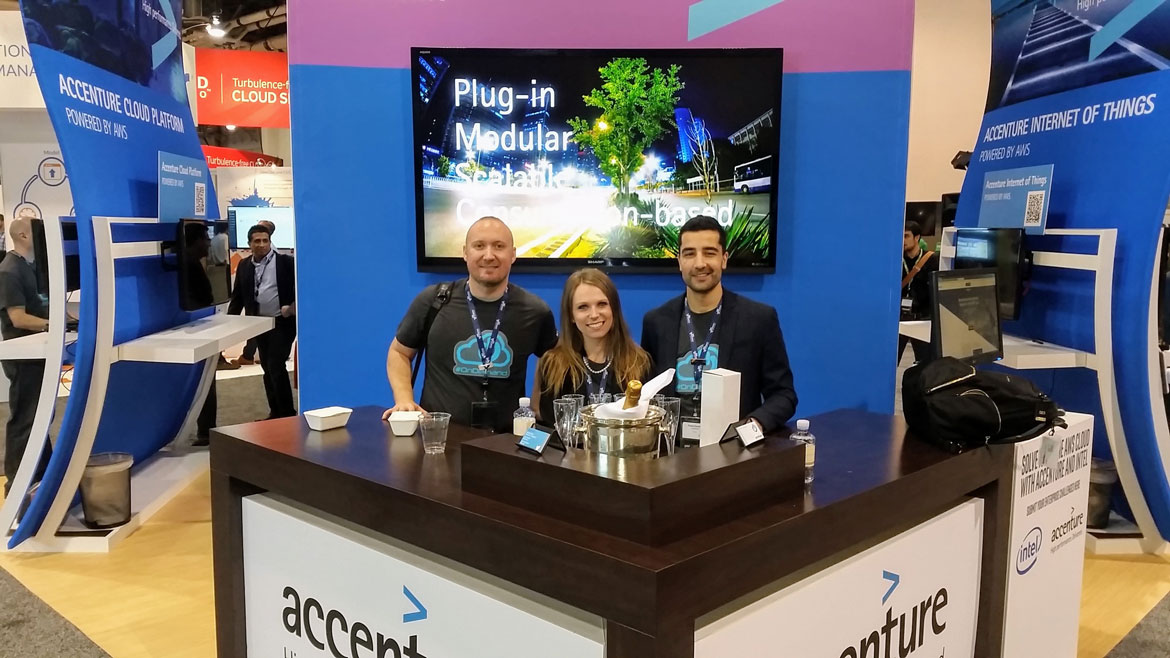 Closing the gender gap in STEM
Lorin Rumberger '14 first learned about the gender gap in Science, Technology, Engineering, and Mathematics (STEM) fields when she was a student at Gettysburg College.
According to statistics released by the National Science Foundation in 2016, women make up 29% of the workforce across these industries, despite being half of the college-educated workforce.
Within each industry, the numbers can be even worse. In computer sciences, for example, women account for one in four employees.
Studies point to a variety of factors that lead to these dismal numbers—including gender stereotypes, peer pressure, blatant discrimination, and a lack of support, representation, or accessibility.
While Rumberger had never experienced the gender gap herself, it was hard for the computer science major to ignore the studies and experiences of countless other women who, for one reason or another, were unable to pursue a career in STEM.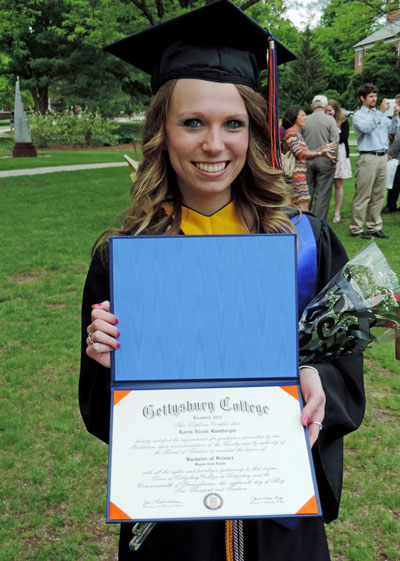 "I was doing a research project about women who worked in technology for one of my classes. While it seemed like there was a time where the numbers were steadily increasing, they have been declining at alarming rates ever since," Rumberger stated. "I had to engage with how stereotypes were impacting that trend, impacting how people view what men and women are able to do in the world. That research really stuck with me."
Now, Rumberger is transitioning to Google after working as a technology architecture consultant and cloud technologist for Accenture, a global management consulting and professional services firm. She's also kept the lessons she learned at Gettysburg in mind, and finds ways to regularly mentor other women interested in STEM.
As part of Accenture's Corporate Citizenship initiative, employees are able to utilize their skill sets to address any number of societal challenges, including efforts to advance gender equality in technology. For Rumberger, that was an opportunity too good to pass up.
"Accenture has a partnership with Girls Who Code, and as a girl who codes, the program stood out to me for that reason," Rumberger said. "I've been able to work with the organization as a coordinator, connecting corporate speakers with local clubs, influencing their curriculum, and organizing field trips for the clubs."
She's also set up a day-long workshop in an Accenture offices to introduce young women to cloud systems and Amazon Web Services—the same type of programming she operates for work.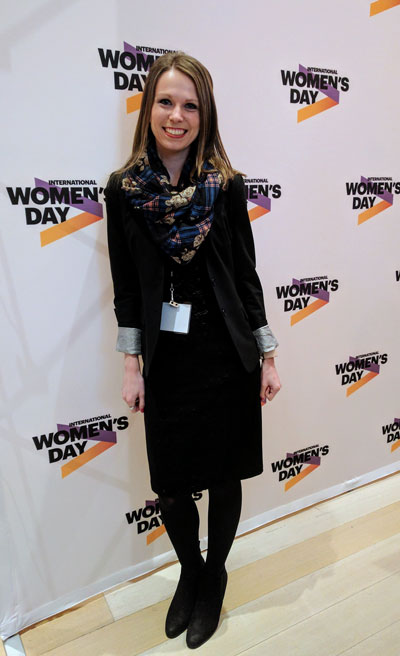 "It was really a deep-dive session into these technologies, and the 20 or so girls who signed up for it absolutely loved it," Rumberger said. "I was able to spend a lot of time that day talking to the girls. It was great for me, because I was able to show them that they aren't alone in their decision to study this. It's a great field and they should not be afraid to go into this industry if that's what they really want to do."
Rumberger had her fair share of female role models and mentors while she was a student at Gettysburg. One that stands out to her above the rest is her faculty advisor, Computer Science Prof. Sunghee "Sunny" Kim.
"Sunny made it a point to connect with every female who took a course in the subject," Rumberger said. "When any woman comes into this space, she really tries to foster their experience in a positive way."
Outside of her classes, Rumberger was involved in the female acapella group Upscale and concert choir, was an active member of dance ensemble, and was a teacher's assistant for her department.
But it was the lessons she learned in the classroom that have had the greatest impact on her.
"I really enjoyed the problem solving and critical thinking of working with computers," Rumberger said. "You are faced with a challenge and you have to figure out how to fix it. That level of problem solving plays into the work I do today."
Specifically, Rumberger helps clients migrate data, applications, and software from physical computer servers to the Amazon Web Services cloud—the same systems she teaches young girls about through her volunteer work.
And while it's work that keeps her busy, Rumberger is glad to be able to serve as a role model to younger women with an interest in STEM.
"I want people to know that you can be a woman, and be interested in technology, while still liking fashion and music and art, and still be successful in this field. There's no limits to who you can be and what you can accomplish."
Founded in 1832, Gettysburg College is a highly selective four-year residential college of liberal arts and sciences with a strong academic tradition. Alumni include Rhodes Scholars, a Nobel laureate, and other distinguished scholars. The college enrolls 2,600 undergraduate students and is located on a 200-acre campus adjacent to the Gettysburg National Military Park in Pennsylvania.
Contact: Kasey Varner, assistant director of communications, 717.337.6806
Posted: Tue, 5 Sep 2017

Next on your reading list
President Janet Morgan Riggs '77 to speak at 2018 Dedication Day ceremony
---
---
The diversity of The Gettysburg Network
---
Share this story: