The woman who changed Gettysburg forever
Strength is revealed in many ways—the will to persist against the odds; the fortitude to stand up for what is right; and at times, the courage to take the first step forward in a new direction.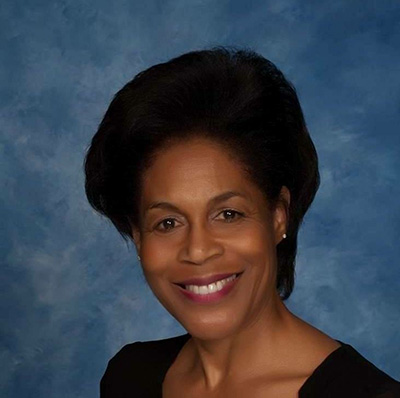 In 1963—the same year as the March on Washington and Martin Luther King's immortal "I Have a Dream" speech—Myra Taylor Herron '67 enrolled at Gettysburg College. In doing so, the young African American pioneer changed the institution forever and forged a new path for future generations.
But Taylor Herron never wanted to be a hero.
As a 17-year-old girl, she attended the small Pennsylvania school due to the influence of her father, Herbert Taylor Sr., an officer in the D.C. Police Department. And like most incoming first-year students, she simply wished to go to class, make new friends, and find happiness through her ambitions—but she was also intimately aware of the harsh realities of her time.
While Taylor Herron pursued her passion for music on campus, President Lyndon Johnson signed into law the Civil Rights Act of 1964 and the Voting Rights Act of 1965. The landmark legislations sought to address segregation and discrimination, yet for Taylor Herron and the nation at large, true equality remained beyond reach.
At Gettysburg, Taylor Herron committed herself to unifying the College community. She was an advocate of Operation First Step—a program created to ensure that Gettysburgians became part of a safe and academically enriching environment as the College began to diversify its student body. Taylor Herron did everything in her power to advance the initiative, including inviting historically underrepresented students to campus and hosting them during their visits.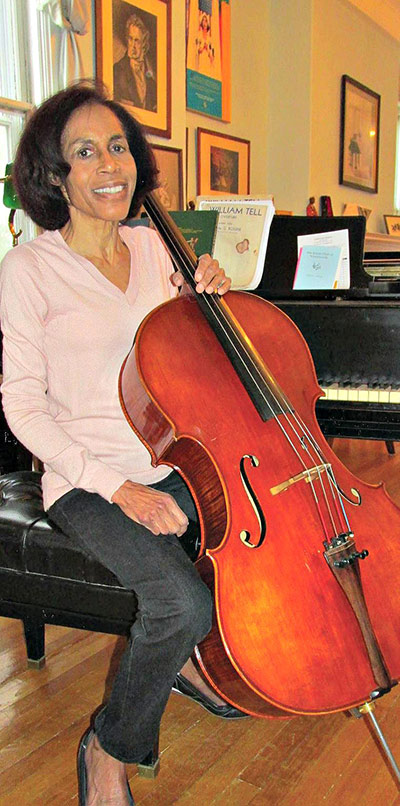 Later, in 1967, Taylor Herron made history—becoming the first African American woman to graduate from Gettysburg. She went on to teach instrumental music in Washington D.C.'s public schools for 20 years. In addition, she co-founded the Elizabeth Taylor Greenfield String Quartet, a chamber music ensemble comprised exclusively of African American women, and her mastery of the cello led her to even perform for the Supreme Court of the United States.
Taylor Herron was a leader of action, integrity, and preserverance, and her accomplishments continue to inspire students and alumni to this day.
Take Tiarra Riggins '17 and Chelsea Johnson '17.
The BOLD alumnae recently launched a crowdfunding campaign in Taylor Herron's memory to support underrepresented students in their academic endeavors at Gettysburg.
"The goal of the Myra Taylor Herron Fund is to help students take advantage of experiential learning opportunities on campus—to study abroad, to lead an immersion trip, to participate in an internship," said Riggins, a former globalization studies major and Diversity Peer Educator. "I'm a firm believer that when you explore and learn new things and speak to new people, you gain new perspectives that everyone can benefit from."
Johnson added that by supporting the fund, historically underrepresented students will gain both the access and resources needed to maximize their potential.
"I've been fortunate to be involved in so many things during my time at Gettysburg, including studying abroad in 11 countries. When I share this with my high school friends, they can't believe it," said Johnson, who majored in sociology and minored Africana studies. "On a larger scale, we want to make these experiences a part of everyone's educational journey and help as many students as we can."
Now, 50 years after Taylor Herron's graduation, Riggins and Johnson have chosen to carry the torch of this iconic Gettysburg change agent—and through this important fundraising campaign, they hope to embody her strength to make a difference.
To make a gift, please visit the Myra Taylor Herron Fund crowdfunding website. All gifts to the fund count toward the Gettysburg Great Campaign. To learn more about Gettysburg's inclusion and internationalization initiatives, explore our new Strategic Plan.
Scholarships
Enroll talented students from all backgrounds by making a superb education affordable.
Founded in 1832, Gettysburg College is a highly selective four-year residential college of liberal arts and sciences with a strong academic tradition. Alumni include Rhodes Scholars, a Nobel laureate, and other distinguished scholars. The college enrolls 2,600 undergraduate students and is located on a 200-acre campus adjacent to the Gettysburg National Military Park in Pennsylvania.
Contact: Mike Baker, associate director of communications and coordinator of development communications, 717.337.6521
Posted: Thu, 6 Jul 2017

Next on your reading list
Economics majors find career success across industries
---
Enhancing our campus, fostering new learning
---
Unexpected connections lead Elise Sondheim '15 to Under Armour
---
Share this story: