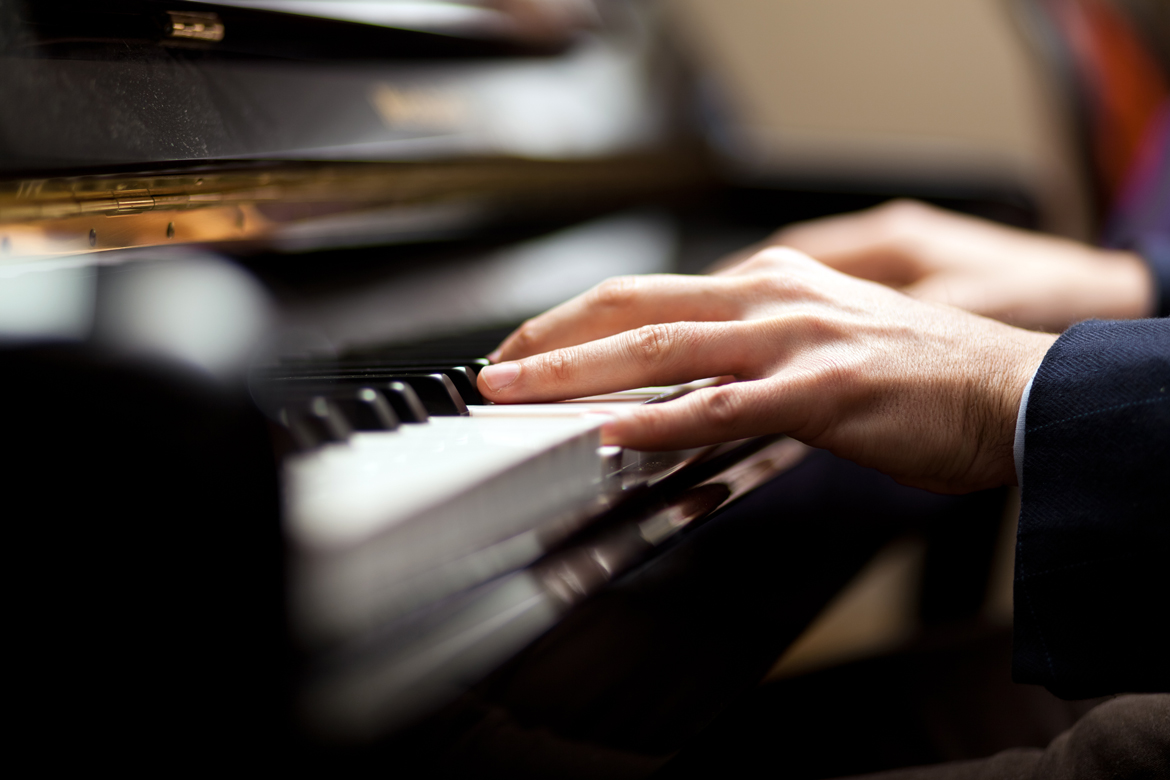 Head vs. Heart: The Ultimate Career Challenge
It's the age-old conflict: your mind is telling you to go one way, but your heart is pulling you in another direction. So what do you do? Should you follow your passion—and absorb the potential risks that come with it—or do you play it safe, acknowledging the possibility that you may never live out your dreams?
The decision isn't easy, just ask Gettysburg College alumnus Alex Posmontier '11. He was confronted with this same choice after thriving in two very different career fields only six years after graduation.
"Take a look at yourself when you're at work—are you happy? Are you challenged? Do you enjoy what you're doing or are you counting down the days until Friday," asked Posmontier, who double majored in computer science and music at Gettysburg.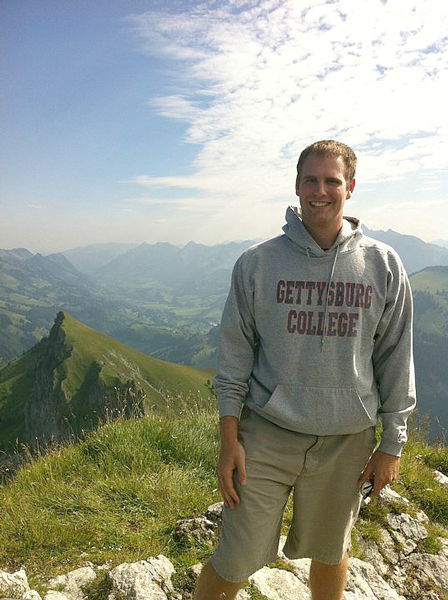 For several years, Posmontier worked diligently in a notable position at Vanguard—a company that has seen many Gettysburg grads excel. But as time went on, his excitement for this 9-to-5 lifestyle began to fade and he was feeling unfulfilled.
"I was always looking forward to the weekend, and I thought that's how the adult world was—but it doesn't have to be. My advice is to really look at yourself and figure out what you enjoy doing. Challenge yourself to find a way to integrate your interests and passions into your work. When you do, you'll find the separation between work and play begins to dissolve and you're just living. It's hard work, and money can't always be a driving force, but it certainly pays off in happiness and quality of life."
Before leaving Vanguard in July 2016, Posmontier built a private piano studio. This labor of love became his saving grace. The Sunderman Conservatory of Music alum learned to get back into the groove of playing music on a daily basis and found joy in serving as a mentor for aspiring musicians.
It didn't take long for Posmontier to grow his humble portfolio of 12 private students into an impressive collection of 32. While at Vanguard, he also performed with his band, the Scallywags, and specializes in jazz—recording and performing with notable jazz artists, including Chris Brubeck, Justin Faulkner, Dave Posmontier, Bob Howell, Chico Huff, and Tony Williams.
Home video: Posmontier performance with Chris Brubeck and the Jazz Ensemble.
So, how did Posmontier—a Vanguard employee turned private music instructor—start down this complex career path in the first place?
As a 12-year-old, Posmontier would cling to his piano—savoring every moment playing the keys—yet he had an exceptional mind for math and science as well. This strong right- and left-brained talent never took the easy route, especially as an undergraduate student.
At Gettysburg College, Posmontier coupled his computer science courses with the piano—more specifically, delving into jazz harmony, arranging, and improvisation. In the Jazz Ensemble, he traveled to several European countries during 2008, 2011, and 2015 performance tours.
"All of these experiences playing and touring certainly kept my passion for music alive and definitely helped prepare me for a career in music," he said.
Over time, Posmontier discovered Sunderman Conservatory's Bachelor of Arts in Music degree program provides students the opportunity to build strong music foundations through applied and theoretical study, musicianship skills, and historical approaches.
It also encourages musical partnerships with faculty.
"I was very fortunate to have Prof. Buzz Jones as a mentor. He pushed me to pick up the music major and I'm so glad he did. I had an independent study with him on jazz arranging—a skill I use frequently," said Posmontier, who still keeps in touch with Jones to this day.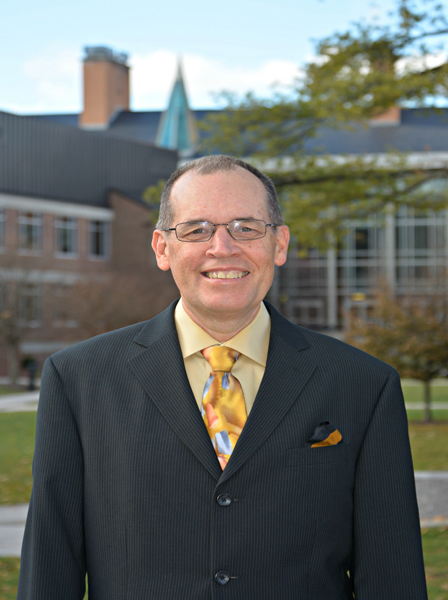 "As a student, Alex took great joy in discovering how to improvise in both combo and big band settings," reflected Jones, who will retire this summer following a distinguished teaching career at Gettysburg College. "He developed excellent technical skill and worked diligently to expand his creativity during his four years in the Conservatory. Clearly, he is the best student jazz pianist who graduated from Gettysburg in my time here."
Posmontier also worked under the mentorship of Prof. Paul Austerlitz, an ethnomusicologist, composer, and musician at the Sunderman Conservatory.
"Alex's work ethic was unparalleled. He studied hard, not only on piano jazz performance, but also on his development as a composer of original jazz compositions, and on classical piano playing," said Austerlitz. "Alex further distinguished himself for his heartfelt engagement with the jazz tradition, evidenced through diligent study of the music's history."
All agree that Posmontier's future in music is bright…Good thing he chose to follow his heart.
Founded in 1832, Gettysburg College is a highly selective four-year residential college of liberal arts and sciences with a strong academic tradition. Alumni include Rhodes Scholars, a Nobel laureate, and other distinguished scholars. The college enrolls 2,600 undergraduate students and is located on a 200-acre campus adjacent to the Gettysburg National Military Park in Pennsylvania.
Article by Sydney Braat '18, communications and marketing intern
Contact: Mike Baker, associate director of communications and coordinator of development communications, 717.337.6521
Posted: Thu, 25 May 2017

Next on your reading list
In his words: Ben Pontz '20 and the "essence of experiential learning"
---
The antidote for ignorance: A liberal arts education?
---
Econ majors to learn from Chris Matthaei '01 gift, innovative software
---
Share this story: