Erin Richards interns at Appomattox Court House National Historic Park
This summer I was an intern at Appomattox Court House National Historical Park. While I had my reservations before heading down, (as a New Yorker would I be welcome in southern Virginia?) ever since high school I've thought about becoming a National Park ranger so I was willing to put aside my worries and jump right in. And now I'm very glad I did.
I learned a lot this summer, both historical facts and where I want my life to go after I graduate. As an interpreter I was working constantly with the public, telling them the history of the village and the Civil War. When school groups came through I ran a short program on Civil War toys and games, and occasionally gave scout groups tours of the McLean House. I also had an opportunity to work with the day camp run by the park, allowing me to see exactly what it takes to run a camp for young children.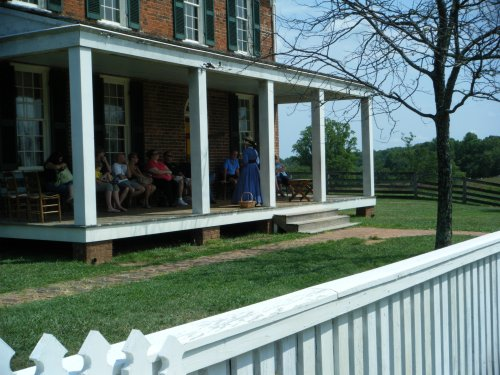 In addition to standard interpretation, I also developed a living history program. I portrayed Emma Hix, the youngest daughter of the village tavern owner. It was quite a challenge for me, but a learning experience as well. I had to learn very quickly how to read visitors to see if they understood the first-person banter I welcomed them with to determine how to proceed from there. I also had to determine if the visitors would be sympathetic to Emma's plight or if I would need to win them over first.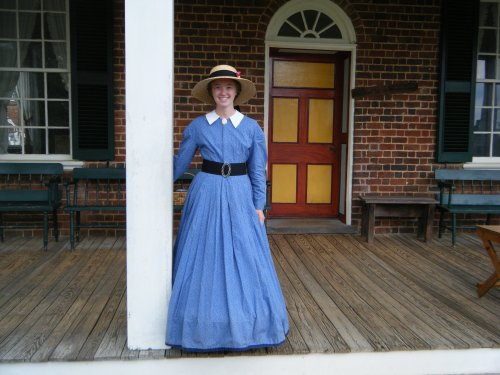 Overall this summer helped me to realize that I want a career in the National Park system after I graduate. Despite the challenges of the summer, I thoroughly enjoyed being able to teach others about history, a subject I'm very passionate about, and I've found that the National Park service provides a wonderful way to teach today's generation of visual learners.