The Math Problem of the Week Contest
Department of Mathematics Gettysburg College
Fall 2021, Number 7
Rules
The contest is open to all Gettysburg College students. Up to three people may work together on a submission. Make sure your name is on your submission and that any sources are properly cited.
Weekly winners will receive a POW victory button, and the best-performing students of the semester will receive the Paul Mugabi problem-solving award.
Posted: Friday, October 22
Next Solutions Due: Friday, October 29, 5:00 p.m.

Send submissions to: bkennedy@gettysburg.edu.
Parabulous!
Suppose that we are looking at the graph of a parabola of the form
y = x² + bx + c.
We mark three points on the graph: the bottom of the parabola, and the two
points on the parabola that are the same height and exactly one unit part.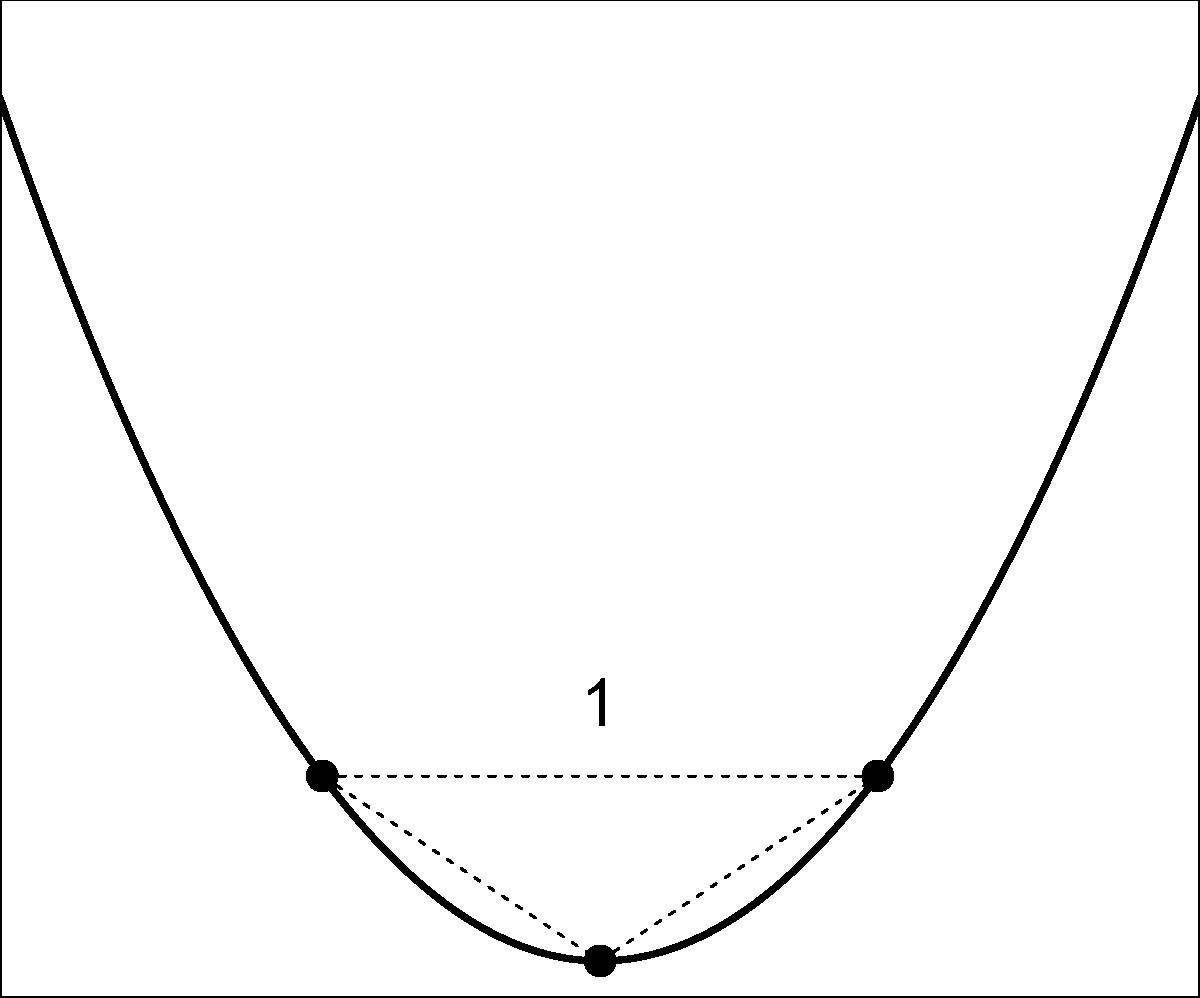 What is the area of the triangle determined by these three points?