Malta: 14th Annual Gettysburg College International Trek
May 19 - 27, 2022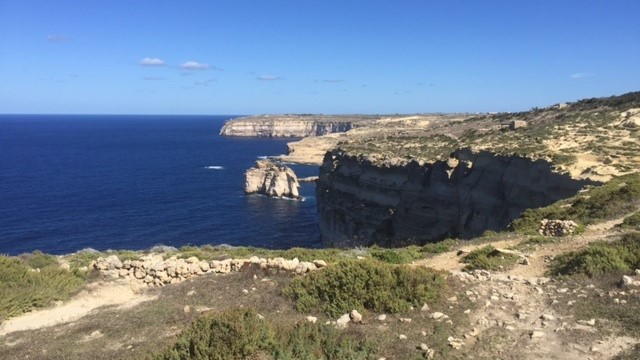 Antiquity, culture, and gastronomy combined with companionship, curiosity, and a bit of exploration will define the 14th annual Gettysburg College international trek. The group will visit Malta and the island of Gozo, located in the Mediterranean Sea approximately 50 miles south of Sicily. This archipelago is home to the historical megalithic temples, limestone cliff lines, olive trees, vineyards, and salt pans established during the Phoenician and Roman times, where harvesting of salt still occurs today.
The focus for this trekking experience is to hike along five distinctive trail systems, four on Gozo and one trail on Malta to experience several of the inducted and tentative UNESCO World Heritage sites. In the evenings we will enjoy the savory eclectic Maltese cuisine that blends Mediterranean and Italian influences. Olive oils, pastries, fish, stews, cheeses, and breads will be a delight after a nice day of trekking. Though Malta is not traditionally known for their wine, though the country has certainly gained a reputation for producing more sophisticated varieties over the past few years.
This trekking expedition is designed to accommodate those who enjoy hiking at a moderate pace (2-3 mph) and appreciate stops along the route to learn about the history, environment, flora, and culture of the region. The distances range from 6-12 miles a day and can take from 3-9 hours, which includes lunch, breaks, site visits, views, and lively conversation. You do not need to be a top-notch athlete to participate in this program, though proper preparation will make the trip much more enjoyable.
When we complete our final trek of the Victoria Wall located on Malta, we will spend our last two evenings in the city of Valletta. We will have a day for a self-guided experience in the city, and we will conclude our program Thursday evening with a final group dinner.
Itinerary
Day
Date
Event
Day 1
Thursday, May 19
Overnight plane
Evening departure from your chosen international gateway
Day 2
Friday, May 20
Arrive in Malta
Group transportation from airport to Gozo
Accommodations at T'Cenc Hotel
Day 3
Saturday, May 21
First trek on Gozo: Southern Cliff Lines
Accommodations at Ta'Cenc Hotel
Group dinner
Day 4
Sunday, May 22
Second trek on Gozo: Northern Cliff Lines
Accommodations at The Duke Hotel
Group Dinner
Day 5
Monday, May 23
Third trek on Comino
Accommodations at The Duke Hotel
Dinner on your own
Day 6
Tuesday, May 24
Fourth Trek on Gozo: The Salt Pans
Accommodations at The Duke Hotel
Dinner as a group
Day 7
Wednesday, May 25
Fifth trek on Malta: The Victoria Lines
Accommodations 19 Rooms in Valetta
Dinner on your own
Day 8
Thursday, May 26
Day on your own
Accommodations 19 Rooms in Valletta
Dinner as a group
Day 9
Friday, May 27
Depart Malta
Registration and Payment
A $250 non-refundable deposit is due at time of registration to secure a place on the trip.
Total cost is $2850/person based on double occupancy.
Final payment is due by April 18.
Additional Information
Included: Transportation on Malta and Gozo with baggage transfers, including airport pick-up; Breakfast daily, five dinners; maximum group size of 24; Gettysburg camaraderie
Not Included: Airfare (allowing our travelers more flexibility with their arrangements), travel insurance, individual evacuation costs, or hospitalization.
Accommodations: The program's accommodations will include hotels on the island of Gozo and the city of Valletta. We aim to select highly recommended three and four star hotels, though it is important to know that interpretations of ratings can vary based on location.
Meals: The price of the program covers all breakfasts and five dinners. On the trail, we eat picnic style, so everyone will collect items for lunch prior to our treks. Participants are on their own for two dinners, and any additional meals while traveling to and from Greece.
Health and Medical & Release of Liability: We require each participant to be vaccinated and to fill out medical/liability forms for Gettysburg College and for any contracted services who request similar documentation. We can provide information on short term insurance that covers baggage, accident/life, and trip cancellation, which is required for our international programs.
Host: John Regentin, GRAB Founder
For more information contact alumni@gettysburg.edu or 717-337-6518.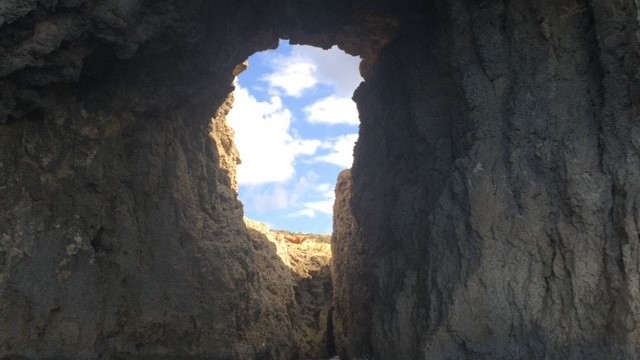 ---