The Emerging Leaders Retreat is a day-long professional event that has keynote speakers as well as small group facilitation for first-year and sophomore students. Students who want to enhance and challenge their leadership and communication skills are encouraged to come to explore the wisdom that faculty, staff, and alumni have to offer.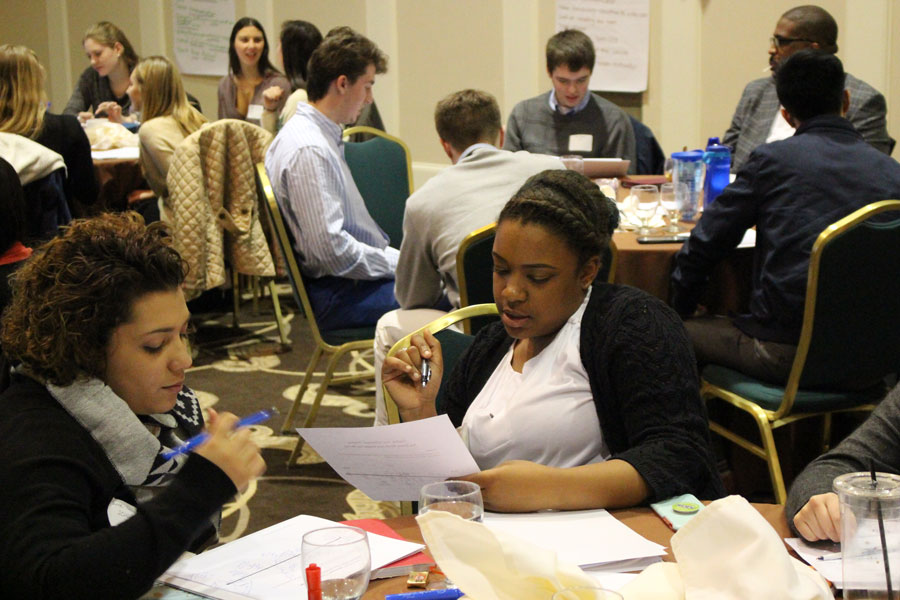 The Emerging Leaders Retreat is a free day-long event held each February. This is an opportunity for students to increase their understanding and perspectives on leadership, develop their unique strengths, and build essential leadership skills to make a difference. Participants will leverage the college's dynamic leadership network and resources through interaction with a support system of faculty, staff, alumni, and the GLC Team.
Students will reflect on how they will continue their personal leadership development throughout the remainder of their college career and feel inspired to take the next step in that journey.
If you would like more information about the Emerging Leaders Retreat, please don't hesitate to contact our staff at glc@gettysburg.edu, or stop by our office in CUB 202!