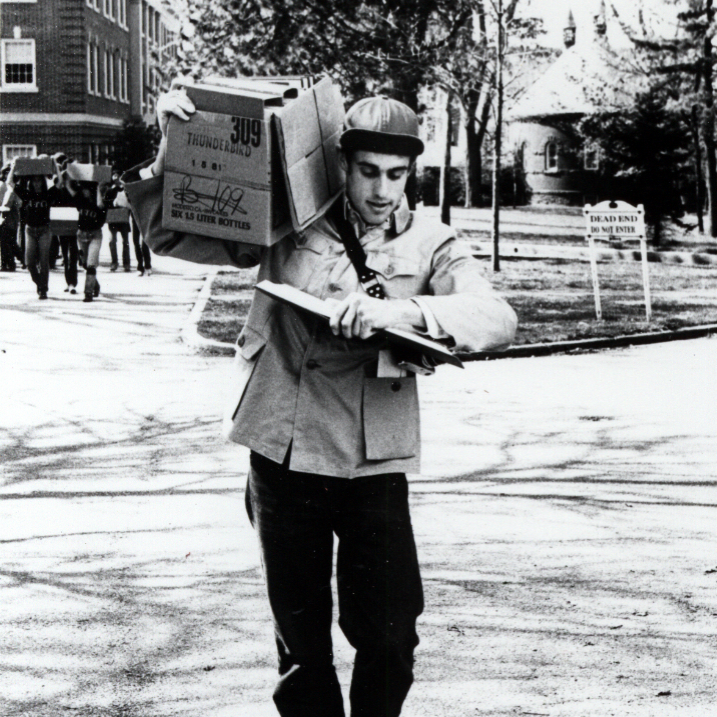 Feb. 2021 - Dec. 2021
Library Stair Tower Gallery
How do you move an academic library? With 1,350 campus volunteers "walking" the books!
On April 22, 1981, faculty, staff, students and even College President Charles Glassick carried the entire collection of 180,000 books from the old Schmucker Library across the campus to Musselman Library. This exhibit's images tell the story.
Forty years later, Musselman Library's collection has expanded to include formats never dreamed of in 1981, when desktop computers were new and ebooks and databases were the realm of science fiction.
Join Musselman Library in celebrating its 40th anniversary. This exhibit is also available to view online.