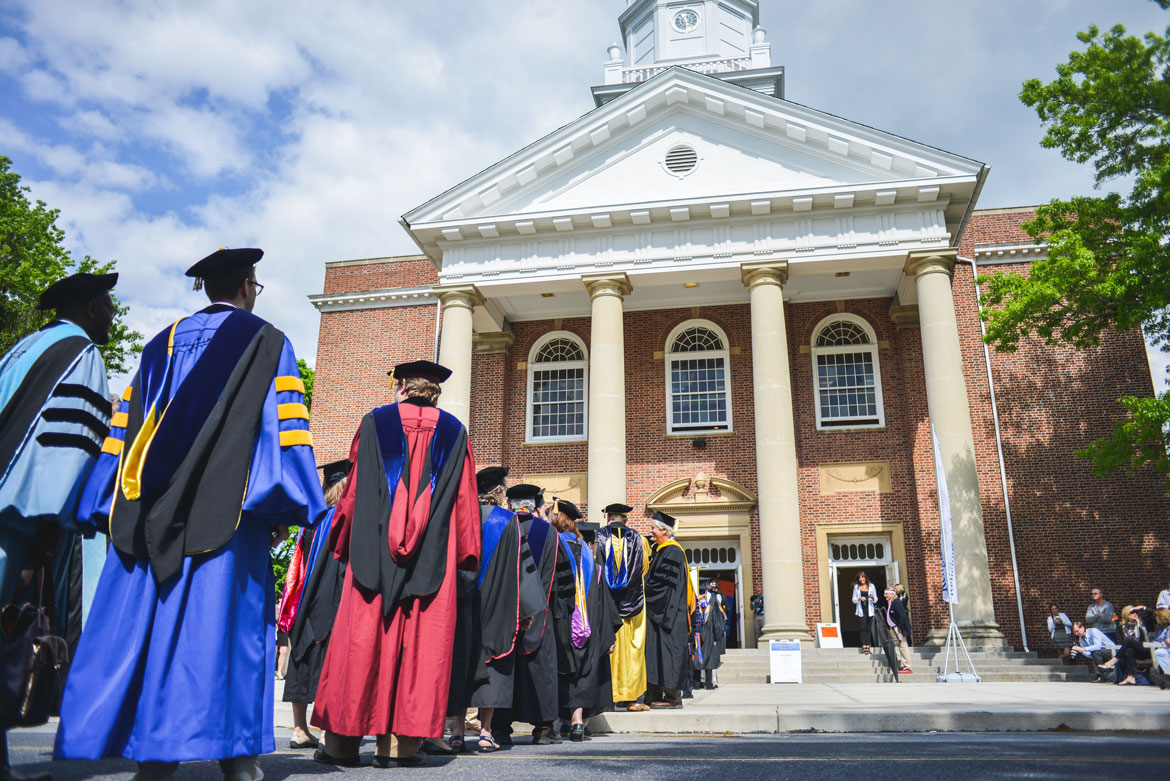 $800,000 Mellon Grant to enhance faculty diversity
The Andrew W. Mellon Foundation has awarded an $800,000 grant to Gettysburg College to support diversity on campus, including making enhancements to the curriculum and improving the hiring and retention of diverse faculty in the humanities.
The grant is integral to existing diversity efforts and will serve to support and enhance the College's strategic plan, which calls for the cultivation of a diverse and inclusive campus community that prepares students to be able to thrive in and contribute productively to an increasingly diverse and globally interconnected society.
"We know that all students are better prepared for life and work after college if they're taught by a diverse faculty who bring a variety of perspectives to the classroom," said Chief Diversity Officer Jeanne Arnold. "This grant will support our efforts to increase both faculty and curricular diversity though enhanced hiring processes and faculty development opportunities."
The four-year grant will allow Gettysburg to hire six new tenure-track faculty members, with emphasis on candidates that possess the experience, knowledge and skills to support underrepresented students. In their first year, these "Mellon Faculty Fellows" will receive additional support as they adjust to living and working in the community, including the opportunity to teach a reduced course load and receive additional mentoring and training. A new Inclusion Partner Program will also provide faculty with training to implement inclusive hiring practices and engage in ongoing diversity recruitment practices.
"A primary benefit of supporting faculty diversity—in addition to increasing the number of faculty from underrepresented groups—is increasing the presence of underrepresented ideas and understudied subjects in our classrooms," said English Prof. Christopher Fee, who is also chair of the English department and co-chair of the Bias Awareness Resource Committee. "We're very enthusiastic about what the presence of diverse scholars will bring to our students, especially scholars of diverse and underrepresented literatures."
In addition to enhancing hiring practices, the grant will provide resources to revise and strengthen departmental learning outcomes in collaboration with faculty members from across the humanities. For example, working with the Pennsylvania Consortium for the Liberal Arts (PCLA), faculty will have the opportunity to receive an external review of their syllabi—valuable feedback that can be used to make their courses more culturally relevant. Additionally, curricular development grants and conferences will provide faculty with the resources and time they need to expand the diversity of course offerings and contribute to expanded learning outcomes.
English Prof. McKinley Melton said he is excited about the opportunities the grant provides to facilitate the critical examination and exchange of ideas.
"Exchange of ideas is necessary in the liberal arts tradition, and Gettysburg does it well," he said. "Innovation has always been fueled by diversity, and by the introduction of new voices, fresh perspectives, and alternative viewpoints. This Mellon grant, then, stands to have tremendous impact on not only who we are as a community, but most certainly on who we will one day be."
This is the largest grant awarded to Gettysburg from the Mellon Foundation, which previously supported initiatives in the area of student research and the Middle East Islamic studies program.
Founded in 1832, Gettysburg College is a highly selective four-year residential college of liberal arts and sciences with a strong academic tradition. Alumni include Rhodes Scholars, a Nobel laureate, and other distinguished scholars. The college enrolls 2,600 undergraduate students and is located on a 200-acre campus adjacent to the Gettysburg National Military Park in Pennsylvania.
Contact: Carina Sitkus, senior assistant director of communications, 717.337.6803
Posted: Thu, 2 Feb 2017

Next on your reading list
---
Computer science majors augment historic exploration through virtual reality projects
---
President Janet Morgan Riggs '77 spoke at 2018 Dedication Day ceremony
---
Share this story: