Hours of Operations
Academic Year - September through May
Monday – Saturday:
11:30 a.m. to 6:30 p.m.
Closed Sun.

*Kazue closed Sunday
Pricing
Ala Carte
(Cash, Credit Card, Dining$, BulletBuck$, GettyGold, Meal Exchange, and Dining Gift Cards)
Kazue
Kazue serves freshly made sushi, rice bowls, and other Asian inspired rice dishes.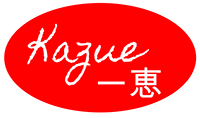 Atrium Dining Menu
The menu for the Atrium is posted at 10 a.m. each day. Please note that the menu is subject to change without warning.
Key
GF: Gluten Free
SP: Spicy
HE: Healthy
VE: Vegan
VG: Vegetarian
CP: Contains Pork
LO: Local