Printing instructions for Mac and PC
Open a browser and go to http://www.gettysburg.edu/printing
Type in your username and password and click LOG IN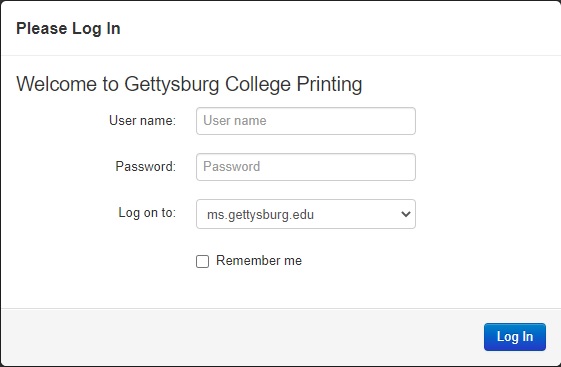 Once you are logged in you will see the main screen.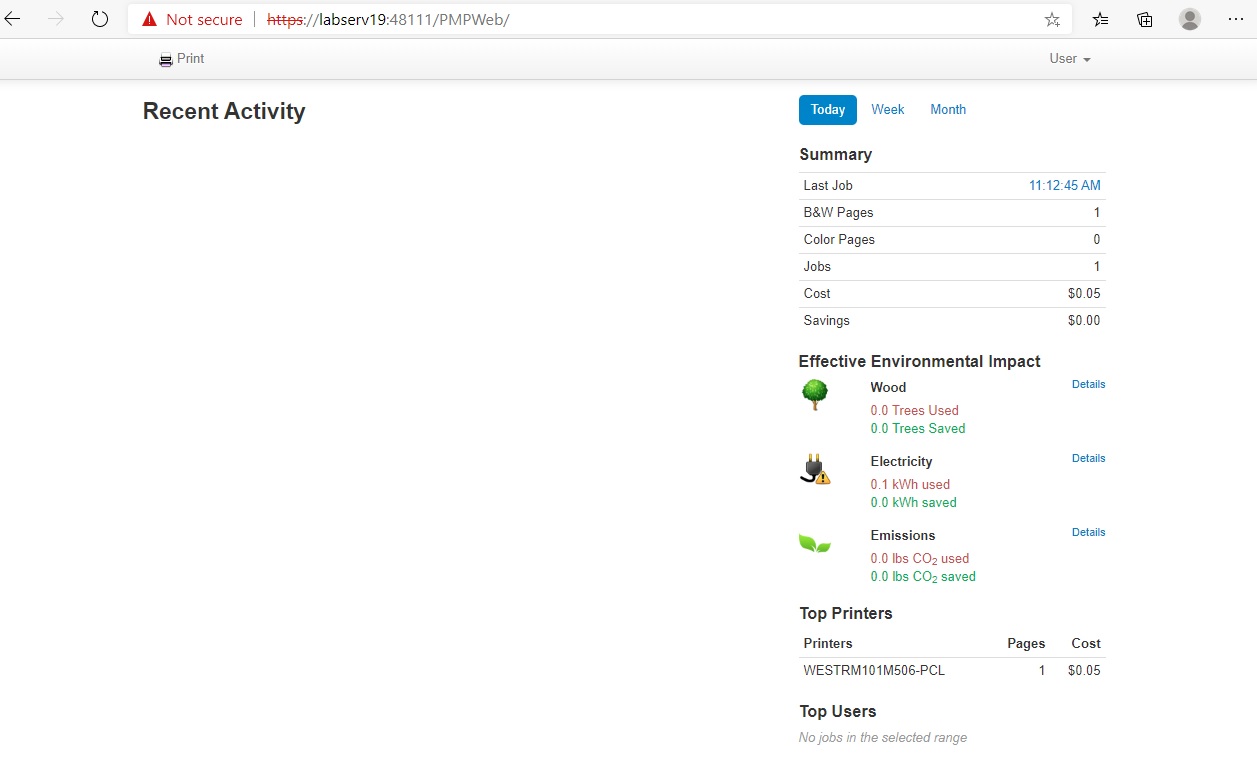 Click on the Print button in the top left corner.

Select the file from your device you would like to print. Then click Next.

Select which printer location you would like to print your document. Click Next.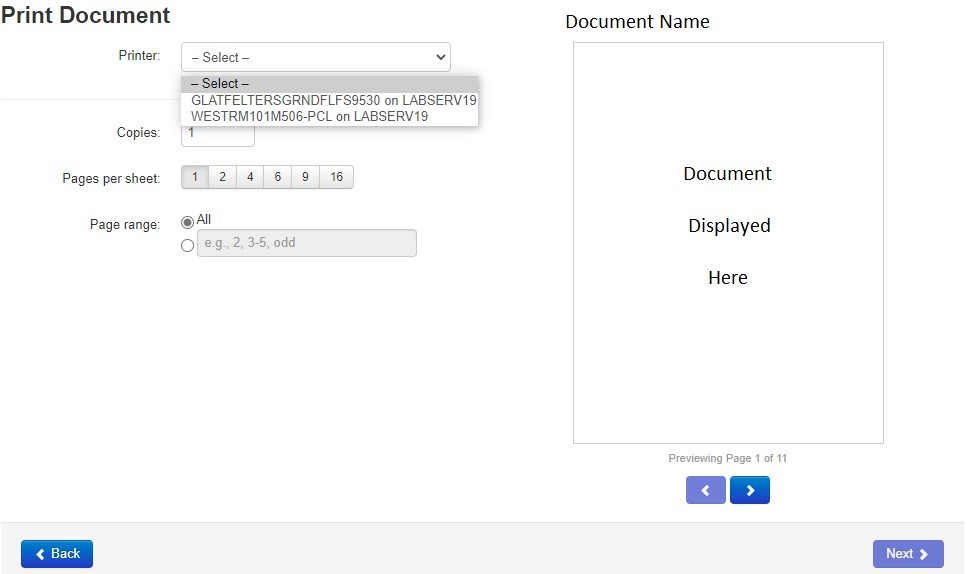 If everything is correct you can Click Print Now, or if you need to change something you can cancel your print.

Once you click "Print Now," you will be brought back to the Document Select Page, where it will say "File Printed Successfully." You can then select another document and print again.