Here you will find instructions to help you configure the Voice over IP (VoIP) phone system. If you have any questions or problems during the configuration, please contact the helpdesk at 717-337-7000 or at ITHelpdesk@gettysburg.edu.
Voicemail
One of the first options you should configure is your Voicemail. Please go here to setup Voicemail.
Forward
Allows you to forward your extension to an off campus cell or home phone number. Please go here to setup a Forward.
Single Number Reach
Similar to a forward, except the voicemail will go back to the office phone not the cell phone or home phone. Please go here to setup Single Number Reach (SNR).
Portal
To login to the portal to access phone settings and reset your password, go here.
---
Phone User Guides
CISCO 8851 (Color Screen)
CISCO 8851 Quick Start User Guide - PDF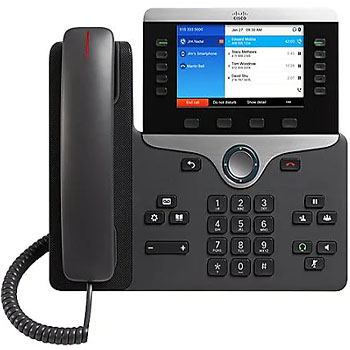 CISCO 7841 (Black & White Screen)
CISCO 7841 Quick Start User Guide - PDF