The Interfraternity Council (IFC) is the governing body for the 7 North American Interfraternity Conference (NIC) fraternities and Lambda Chi Alpha and Phi Delta Theta at Gettysburg College. The IFC oversees inter-fraternal activities, adjudicates conduct violations, and works to align the fraternity community with the mission of Gettysburg College.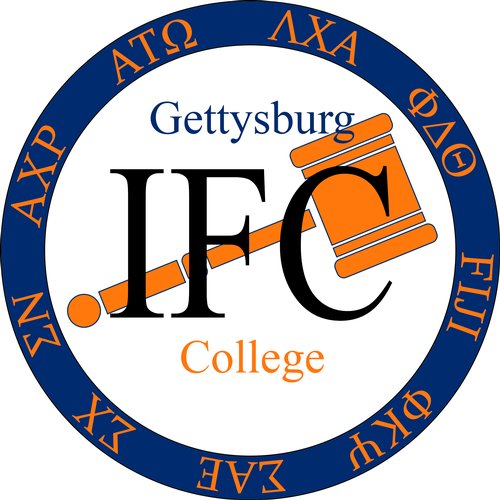 Documents
IFC Dues Scholarship Application
IFC Funding Application Template Budget

2019 Interfraternity Council
President: Kevin Cosgrave
VP Recruitment: Colin Devlin
VP Management: David Medina
Secretary/Public Relations: Adam Dias
Chief Justice: Justin Lessel
Scholarship Chair: Jack Havard
Service Chair: Garrison Smith
Click here to learn more about the Interfraternity Council and its member organizations at the council run website.
Member Organizations
National Pan-Hellenic Council (NPHC)
The National Pan-Hellenic Council is represented by 1 forming National Pan-Hellenic Council (NPHC) fraternity at Gettysburg College.
AΦA Alpha Phi Alpha Fraternity Inc.
President: David Brown (Millersville Student)
Inactive Organizations
ΦΒΣ (Phi Beta Sigma)
Expansion Projects
Gettysburg College Statement on Expansion (PDF)
Unrecognized Organizations
Tau Kappa Epsilon (TKE)
Phi Sigma Kappa (ΦΣK)