Gettysburg College remains flexible in accommodating our faculty's needs while ensuring a safe and rigorous learning environment for all students.
On this page:
Remote and hybrid course training
We are offering support to course instructors based on feedback from the June Pedagogical Institute (JPI) survey and individual requests. Support will be communicated via Digest posts and a Johnson Center for Creative Teaching and Learning (JCCTL) mailing list. Please email jcctl@gettysburg.edu if you did not indicate on the JPI survey that you want to be included to the mailing list. The JCCTL web page will also be regularly updated with a schedule of training and other support, as well as materials from the JPI.
Course format
The Middle States Commission (our regional accreditor) requires that our courses all have the equivalent amount of work to a course that meets in-person for four hours per week and have at least eight hours of work outside of class.
Classroom technology
Despite a national camera shortage, IT has acquired enough cameras to install in every classroom scheduled for use this fall. For questions, please contact eremy@gettysburg.edu.
School spirit Zoom background
Use this Gettysburg College branded Zoom background during virtual classes, meetings, and events this semester to show your school spirit.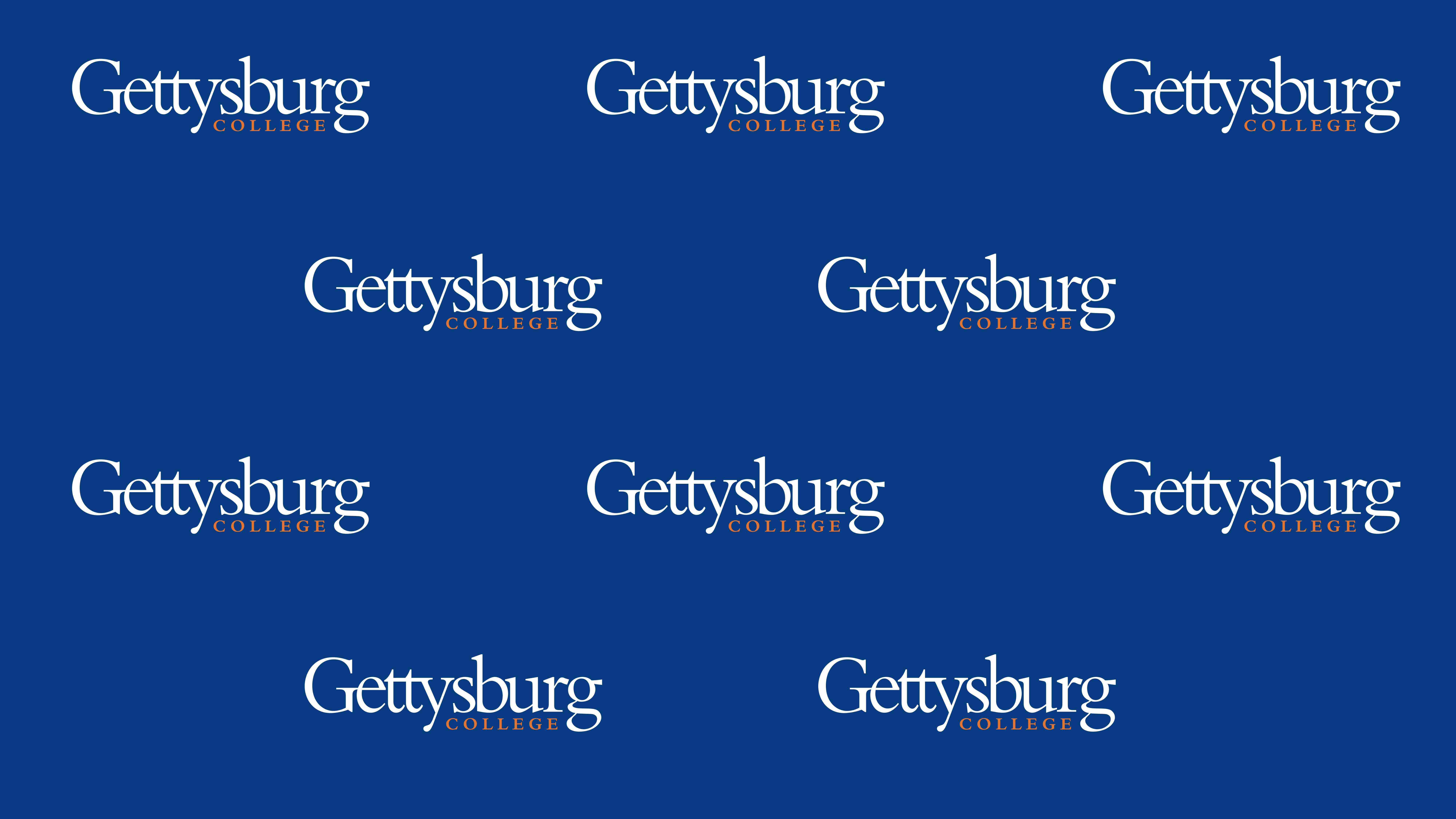 Online resources
Faculty are encouraged to take advantage of online teaching resources, like Zoom, Moodle, and Screencast-o-Matic that promote social distancing and health safety. For example, using Zoom for office hours or using Moodle or another storage/collection site ("Dropbox").
Wait Lists
As a reminder, the Office of the Registrar has been running the wait list process for Fall 2020-Spring 2021 on a daily basis since the Student Center reopened on Thursday, July 30. On Friday morning, August 14, the Fall 2020 wait lists were eliminated from the system and the final wait-list report sent to each academic department/program Chairperson and Administrative Assistant. For returning students, the Spring 2021 wait lists will remain intact; we do not remove the spring lists at this time.
Add/Drop Period
The College faculty voted to extend the deadline for selecting a satisfactory/unsatisfactory grading option to November 6 for the Fall 2020 semester. Additionally, the last day to withdraw from a class has also been extended to November 6.
If you have any questions, or concerns, regarding the add/drop period, please contact the Office of the Registrar at 717-337-6240, or email: registrar@gettysburg.edu.
If a faculty member exhibits COVID-19 symptoms, tests positive, or has been identified through contact tracing
If a faculty member exhibits COVID-19 symptoms they should take the steps outlined in the Symptom Monitoring Requirements. If a faculty member tests positive for COVID-19, they will be asked to isolate for 10 days. During that time, they may continue to teach remotely if they feel well enough to do so. If they are not well enough to teach, they make other arrangements based on the individual situation until they can return.
Additionally, if any employee is specifically named as a "close contact" through the protocol/process of contact tracing on campus, the College will offer testing to that individual on a voluntary basis free of charge. To date, no faculty members have been identified through contact tracing. We are continuing to research the viability of testing beyond the contact tracing process.