Note: The content on this page was current through May, 2021. It is now outdated and will be replaced over Summer 2021 to reflect information for the Fall semester. See Summer Rules for the current COVID-19 behavior rubric.
In adherence to our community health and safety guidelines, adjustments to our campus operations have been implemented, including how and when our buildings and facilities are used.
On this page:
Building hours and access
Changes to building hours are posted below, and additional changes may be forthcoming. Please report any discrepancies.
Building modifications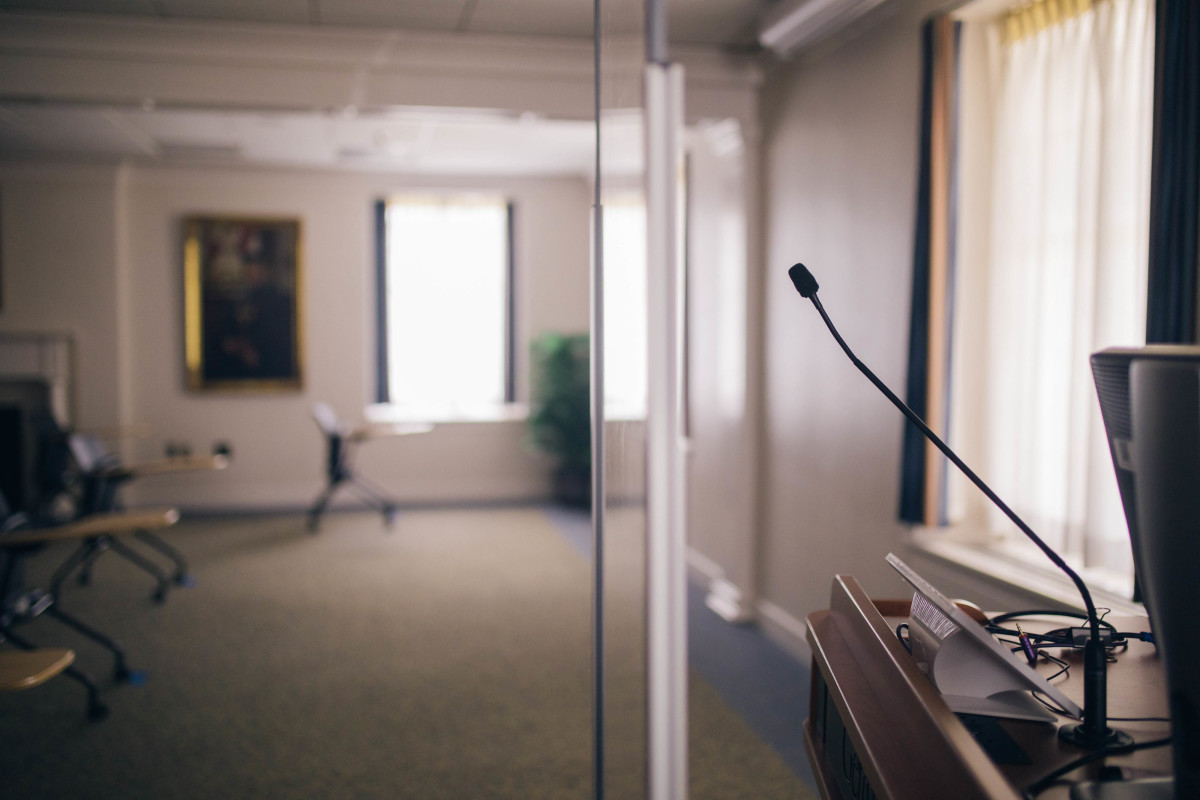 Facilities services worked closely with building architects and health experts to understand what modifications needed to be made to our indoor spaces. This includes rearranging furniture, installing plexiglass (faculty interested in having plexiglass in their classroom should submit a work order request), creating clear ingress and egress points, installing hand sanitizer stations, and understanding how many people can be in a building or room at a certain time.
Below is an overview of some of the major changes across campus, followed by specific modifications made within particular spaces and buildings:
Physical distancing guidelines, to create a separation of six feet between two people, have been implemented in all classrooms, common areas, and meeting rooms on campus. In most cases, these guidelines will reduce capacity by about 50%. Science labs, computer labs, art studios, and lecture areas with fixed seating could see capacity reductions that range from 60% to 80%. Loose furniture will be removed from the space and signage will be posted indicating the capacity of the room.
We have reduced the number of printers on campus. There are two high output printers in the basement of Glatfelter. If a student is concerned about their access to printers, they may bring a personal, small printer that connects directly to their computer. We do not allow WiFi on printers to be turned on.
Water fountains have been covered. The basement of each building has a bottle refilling station, which everyone is encouraged to use.
Common vending machines are no longer in use.
Jaeger Center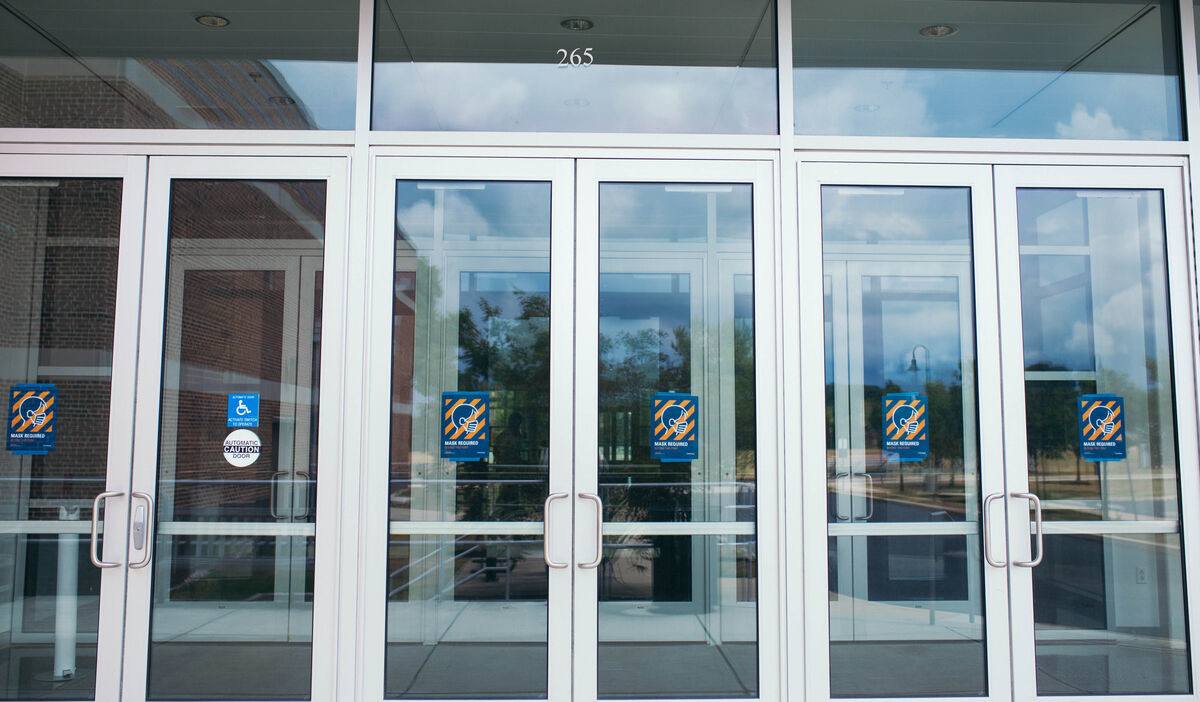 Physical and streaming fitness classes
Abs and Toning
Barre
Boot Camp
Butts and Guts
Full Body Yoga
HIIT Training
Pilates
Six Pack Season
Vinyasa Flow Yoga
Walking Club
Zumba
And more!
To view the weekly class schedule and sign up for a class, register on IMLeagues, and click on "group fitness reservations."
You must bring your own equipment!
Be sure to sign up and check the location of your class.
Some classes are also available remotely via Zoom.
View hours of operation for the Jaeger Center.
Please note the following changes to the Jaeger Center:
Only students, faculty, and staff with a valid Gettysburg ID are allowed.
Guests, alums, retirees, dependents will be allowed when COVID-19 restrictions are lifted.
Access to the Ortenzio Fitness Room will be limited to a maximum of 25% capacity of the facility at any one time. Sign-ups are not required.
The building has also been reconfigured to adhere to recommended physical distancing practices. Equipment in Ortenzio Fitness Room is spread out 10 feet.
Access to the pool for open swim and fitness classes will be by scheduled appointment only. Sign-ups will take place through IMLeagues.
Masks are required at all times, even when exercising, except when swimming in the pool.
Masks and physical distancing will be enforced.
All equipment must be cleaned before and after use with provided supplies.
Workout gloves are encouraged.
Individual workout equipment such as foam rollers, stretch bands, massage sticks, water bottles, and other items typically shared in workout spaces will not be available. Individuals seeking to use those implements should bring their own and should not share with others. Free weights will still be available for use.
The Plank Gym and Stage, Hauser, Multipurpose Room, and Bouldering Wall and Climbing Tower will not be available for use.
Admissions tours can come into the lobby of the building, but will not be able to access the Ortenzio Fitness Room. All new egress and ingress patterns must be followed.
There will be detailed mitigation practices and infection control conducted throughout the Jaeger Center.
The building has also been reconfigured to adhere to recommended physical distancing practices. Due to COVID-19, some exercise equipment will be moved into Hauser Field House to allow the recommended physically distancing protocols. Hauser Field House is dedicated to intercollegiate and recreational programs. Athletics will be programming and using the fitness equipment brought in from the Ortenzio Fitness Room.
The building has also been reconfigured to adhere to recommended physical distancing practices. Due to COVID-19, some exercise equipment will be moved into Hauser Field House to allow the recommended physically distancing protocols. Hauser Field House is dedicated to intercollegiate and recreational programs. Athletics will be programming and using the fitness equipment brought in from the Ortenzio Fitness Room.
Cubbies are available for storage.
Spotters must wear masks and be on each end of the bars.
Locker rooms are closed.
Equipment will not be available for check-out. No chalk will be available.
Access to outdoor facilities including tennis courts, volleyball courts, and intramural fields will also be available.
Learn about changes to Athletics during the fall semester.
Dining Services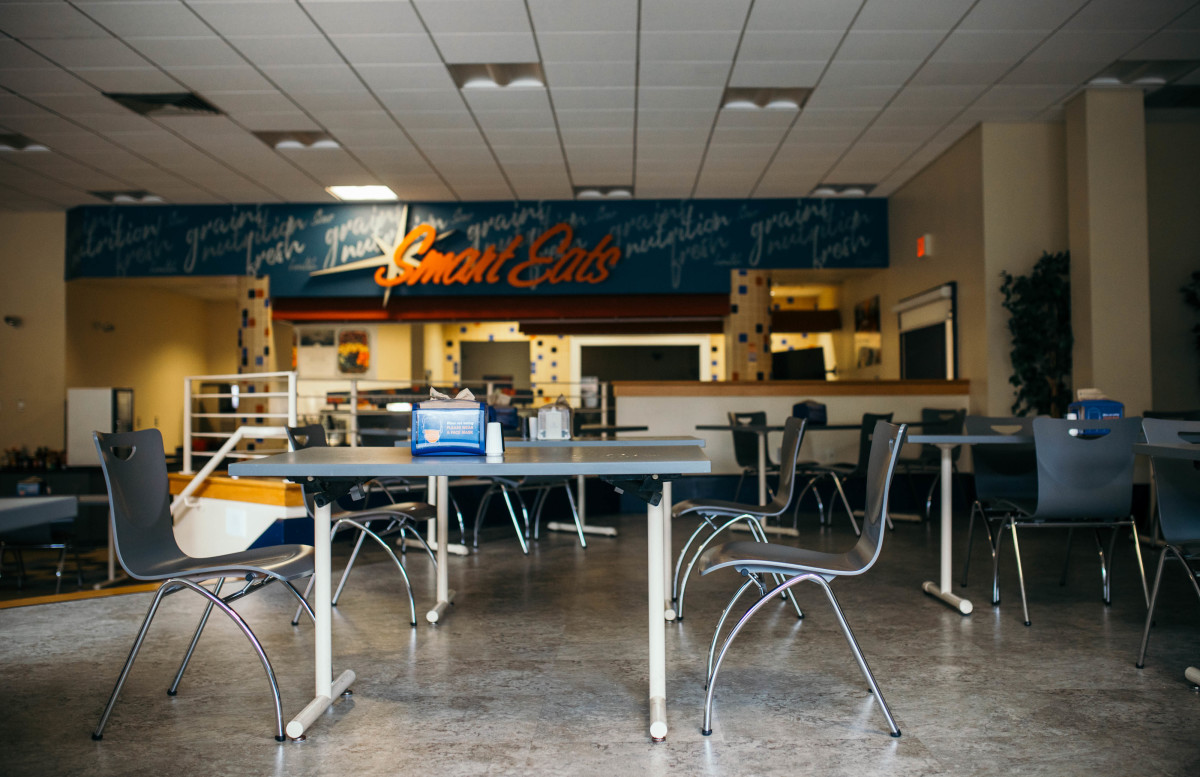 To promote student health and wellness and adhere to physical distancing protocols, dining facilities will convert certain points of service to accommodate "to-go" pick-up formats. Seating in all dining locations is reduced by approximately 75% to adhere to social distancing guidelines. Dining Services will also be adding additional locations to obtain and eat food, including the Ballroom, a tent on Memorial Field, patio seating, Plank Gym, etc. Visit Dining Services' website for more information.
College Union Building (CUB)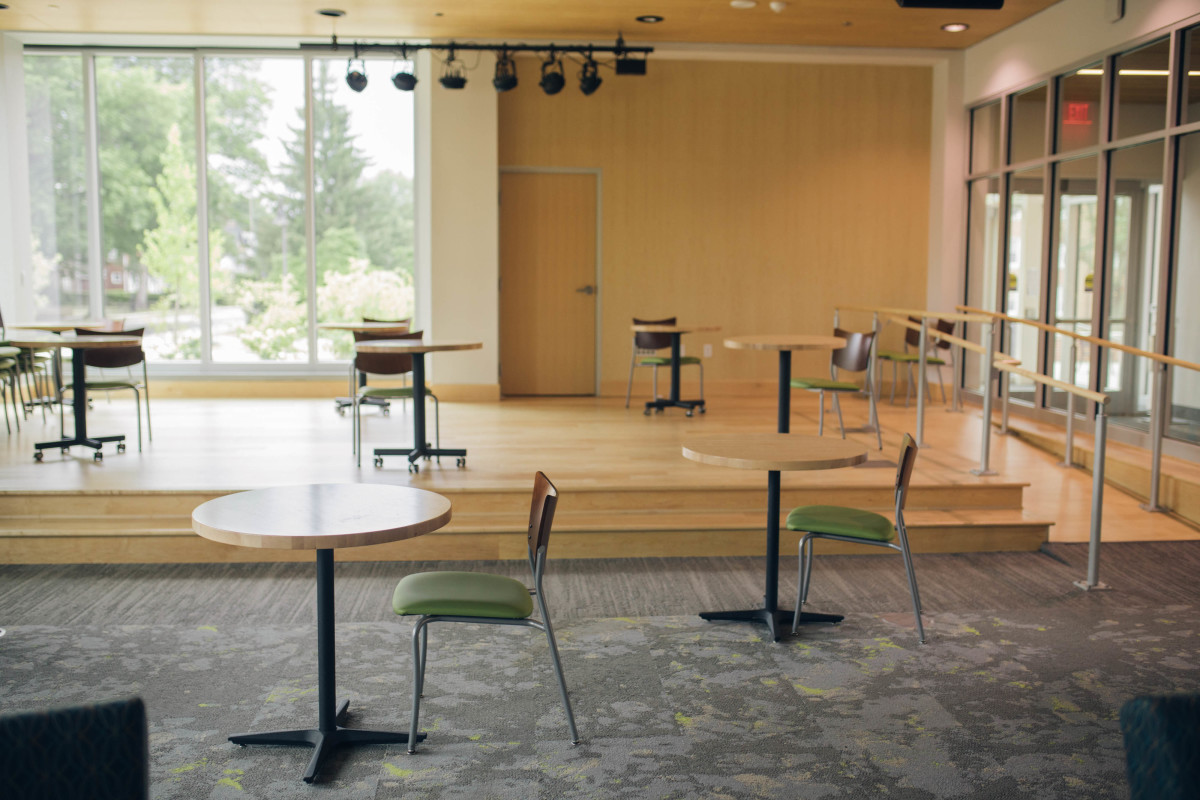 Please note the following changes in CUB:
Tables and chairs have been physically distanced and are disinfected regularly.
Commons Marketplace will remain open.
Textbook pickup will be in CUB 126 and textbooks can be purchased in the bookstore. There will be no "Textbook Rush" in the Ballroom this year; all textbook purchases must be made in the store.
Musselman Library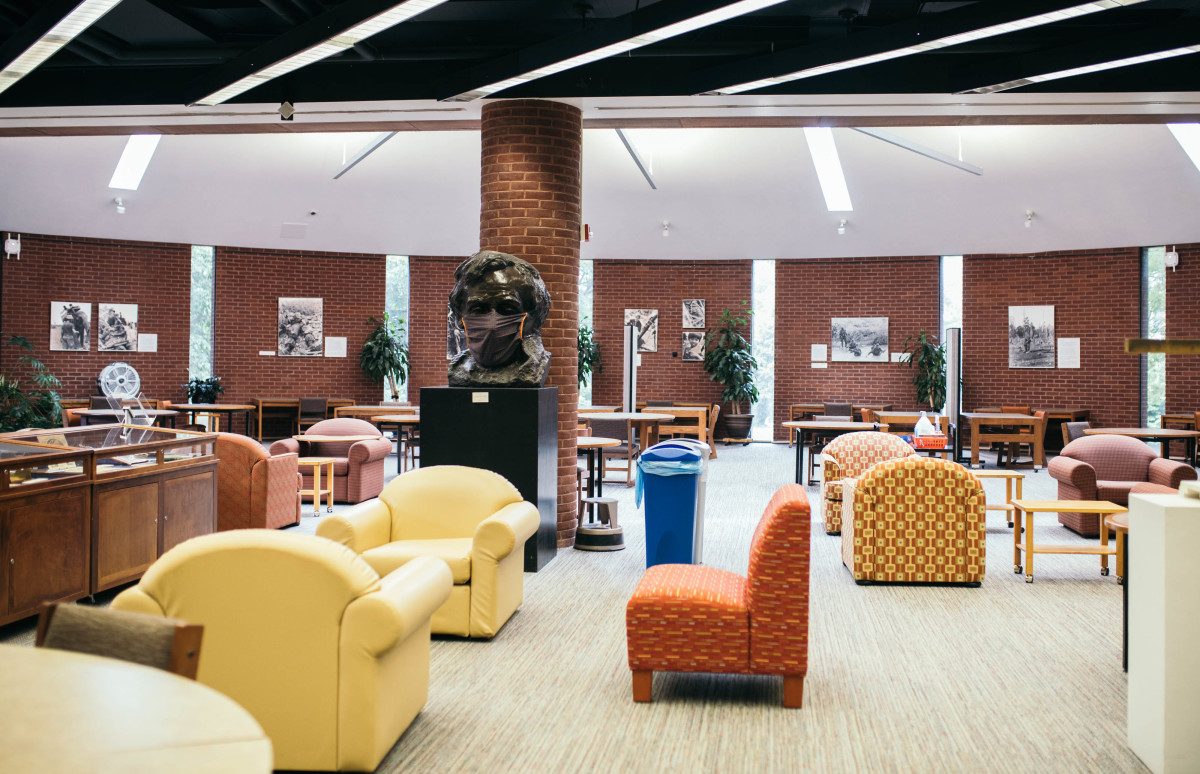 Please note the following changes in Musselman Library:
Visit Musselman Library Resources and Services Spring 2021 for the most up to date information about library services.
Building access will only be allowed with card swipe during open hours.
Card entry is for students, employees, retirees, dependents. The latter two groups will be encouraged to update their IDs (retirees and dependents will need to register online as visitors).
Admissions tours can swipe in.
Visitors, including donors, vendors, researchers, friends of the library, etc. may call ahead to make an appointment and register online unless on the approved vendor/contractor list. The staff member they are meeting with must let them in and out of the building.
Online research assistance is available by visiting https://libanswers.gettysburg.edu/.
All visits to the Special Collections Reading Room are by appointment only. Members of the on-campus community (students/faculty/staff) can schedule individual research appointments using LibCal.
Food will not be allowed in the library.
We are not lending headphones this semester. Complimentary earbuds are available upon request while supplies last.
When Omni Power Banks are returned, they will be wiped down. They will require additional charging, so there will be a time period between users.
Students will need to bring their own charging cords for laptops, devices, etc., or utilize the charging lockers on the main level near the Browsing Room.
Books on reserve will be covered in plastic and disinfected after each use by library staff. Non-reserves materials will be quarantined upon being returned.
The Library will continue to operate grab and go services and all patrons can request materials be pulled from stacks and held for them.
Students studying remotely are able to request materials to be shipped to them using MUSCAT Plus.
Post Office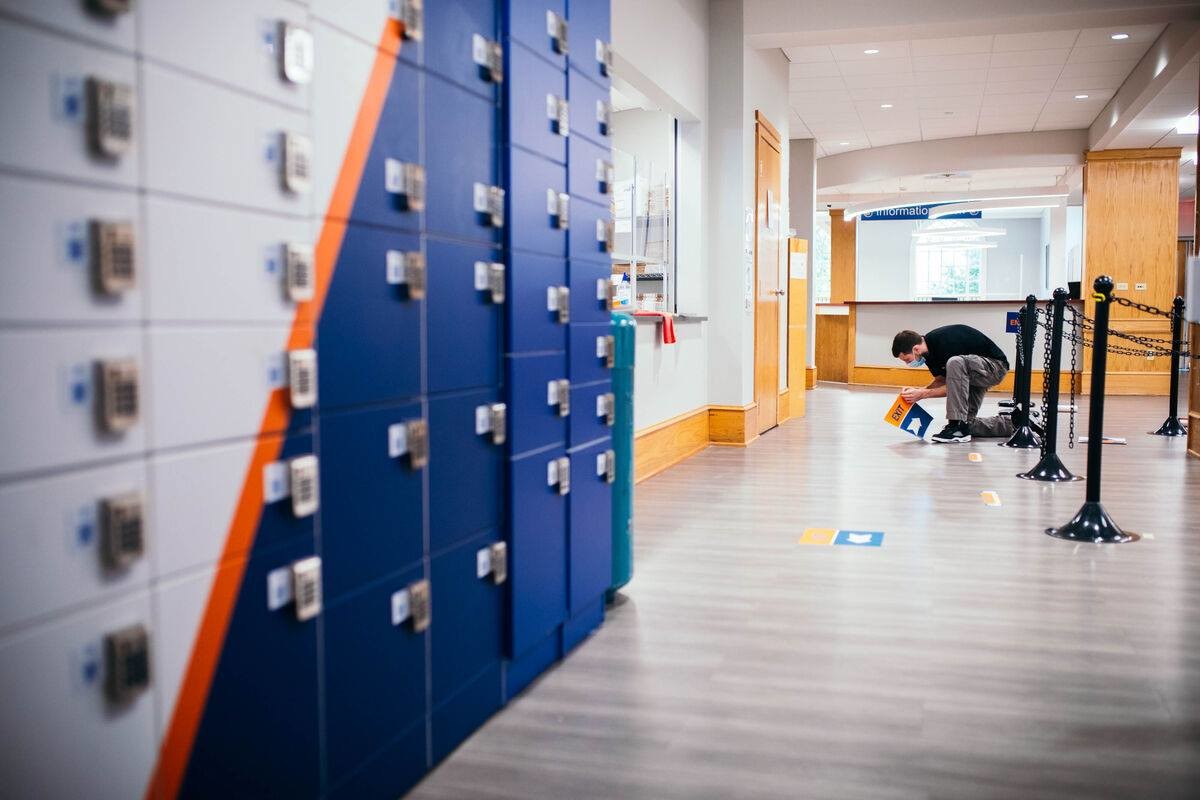 Please note the following changes in the Post Office:
Plexiglass barriers and touchless kiosks have been installed, eliminating the need for students to hand their ID card to a clerk
Students will tap a touch pad with their ID to let the post office personnel know whose package to retrieve and where it is located to sign out their package
Students must maintain physical distance while waiting in line as they approach the mail window. Signage to queue lines has been placed
Some delays in receiving packages and mail are to be expected
More lockers have been added to the mailroom for safer, touchless options
The mailroom will operate for normal hours
The Attic
The Attic will be open and reservable much like a classroom space, with appropriate capacity and physical distancing standards. If the space is not reserved, it is available on a first-come, first-served basis (e.g. as a study space).
Repurposed facilities
Certain campus areas are being reimagined to create additional space for eating, classroom space, and studying. Updated information about which spaces will be repurposed for the spring 2021 semester will be forthcoming.
Outdoor classroom space
Tent spaces are closed for the winter season. Information on tent spaces and how to reserve them will be available once again as warm weather returns.
HVAC/building systems
There is currently no evidence of human infection with SARS-CoV-2 caused by infectious aerosols distributed through HVAC ducting. Well-maintained HVAC systems, including air-conditioning units, effectively filter large droplets containing SARS-CoV-2. Additionally, HVAC systems may help decrease the risk of transmission in indoor spaces by increasing the rate of air change, decreasing recirculation of air, and increasing the use of outdoor air. It is possible, however, for COVID-19 aerosols (small droplets and droplet nuclei) to spread through HVAC systems within a building or space with stand-alone air-conditioning units, if air is recirculated.
Facilities Services is taking steps to promote safe air supply, exchange, and circulation in all the College's buildings.
Gettysburg College has nearly 40 academic and administrative buildings to support our campus operations. Each building has a mechanical system designed for the specific size and use of each unique space.
Facilities Services, in consultation with Barton Associates, the College's engineers, confirmed that the majority of the academic and administrative buildings have HVAC systems that provide fresh air in accordance with code requirements. These are mostly commercial mechanical systems that are designed to exchange the air within the space based on use (classroom, office, and restroom) and capacity of the space, whereby fresh air is mixed with return air, and then filtered, before being returned to the space.
Additionally, decreasing building occupancy effectively increases building ventilation rates. We have ensured the proper amount of outside air exchange in the systems for each building type and capacity, made routine maintenance to change the filters and keep spaces well-ventilated and safe.
There are some smaller buildings, used mainly for administrative support, that are equipped with residential-style systems that do not introduce fresh air to condition the buildings. In these situations, the space can be supported by the opening windows and the installation of an air purifier. Facilities Services has contacted the occupants of these buildings to advise them of their options.
The mitigation of risk associated with the virus is not a single-solution approach. It is a combination of building operations, behavioral changes by those that use the space, efforts to clean and disinfect the space and the mechanical systems, to name a few. The key is to have a holistic approach as each area is interrelated with others.
Parking
Updated parking information for new students, returning students, employees, and visitors can be found on the College's Public Safety webpage, along with a current map and regulations.
Posters and Signage
Signage has been hung across campus to encourage proper hygiene, provide health guidelines and reminders, and relay important directional information.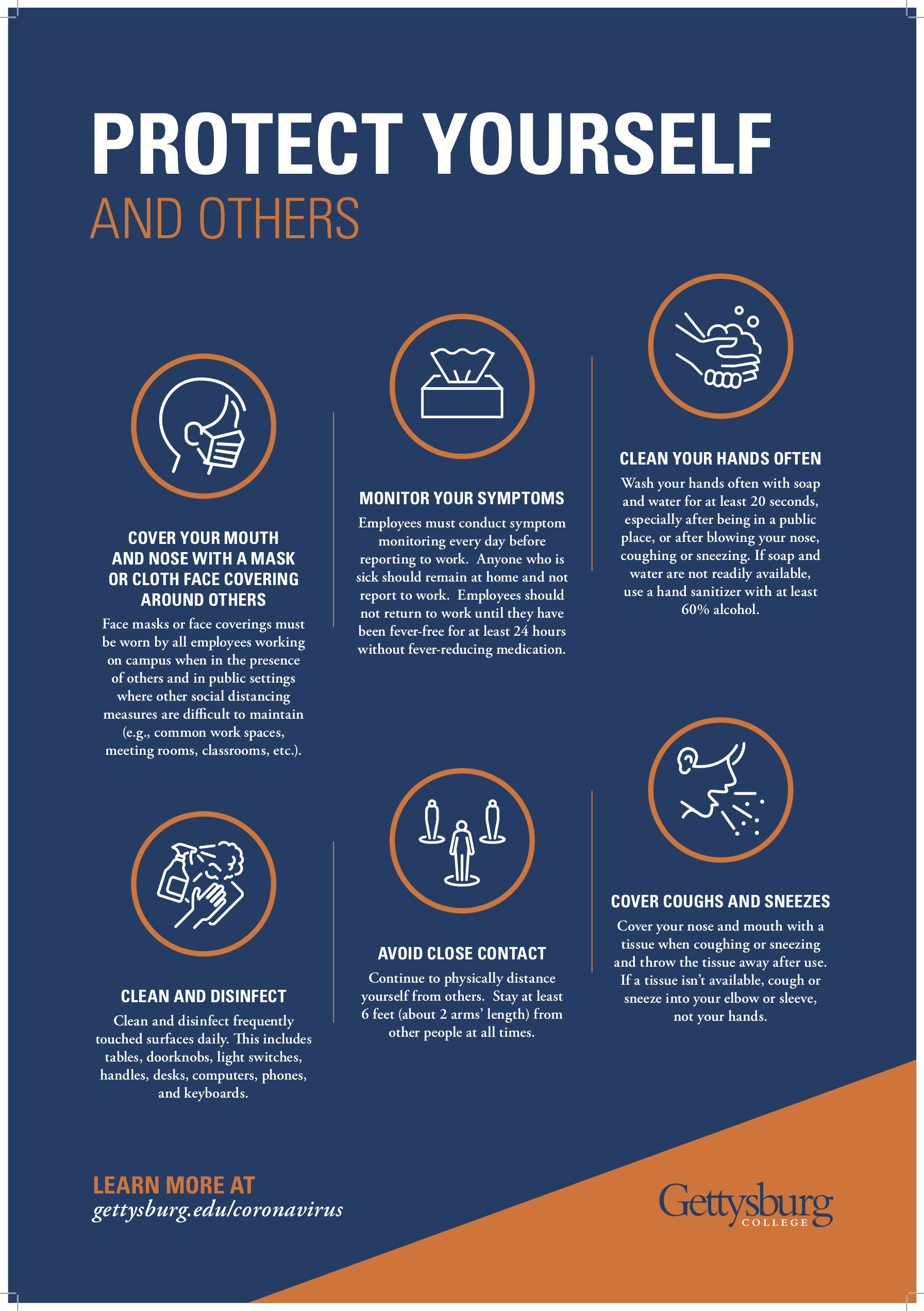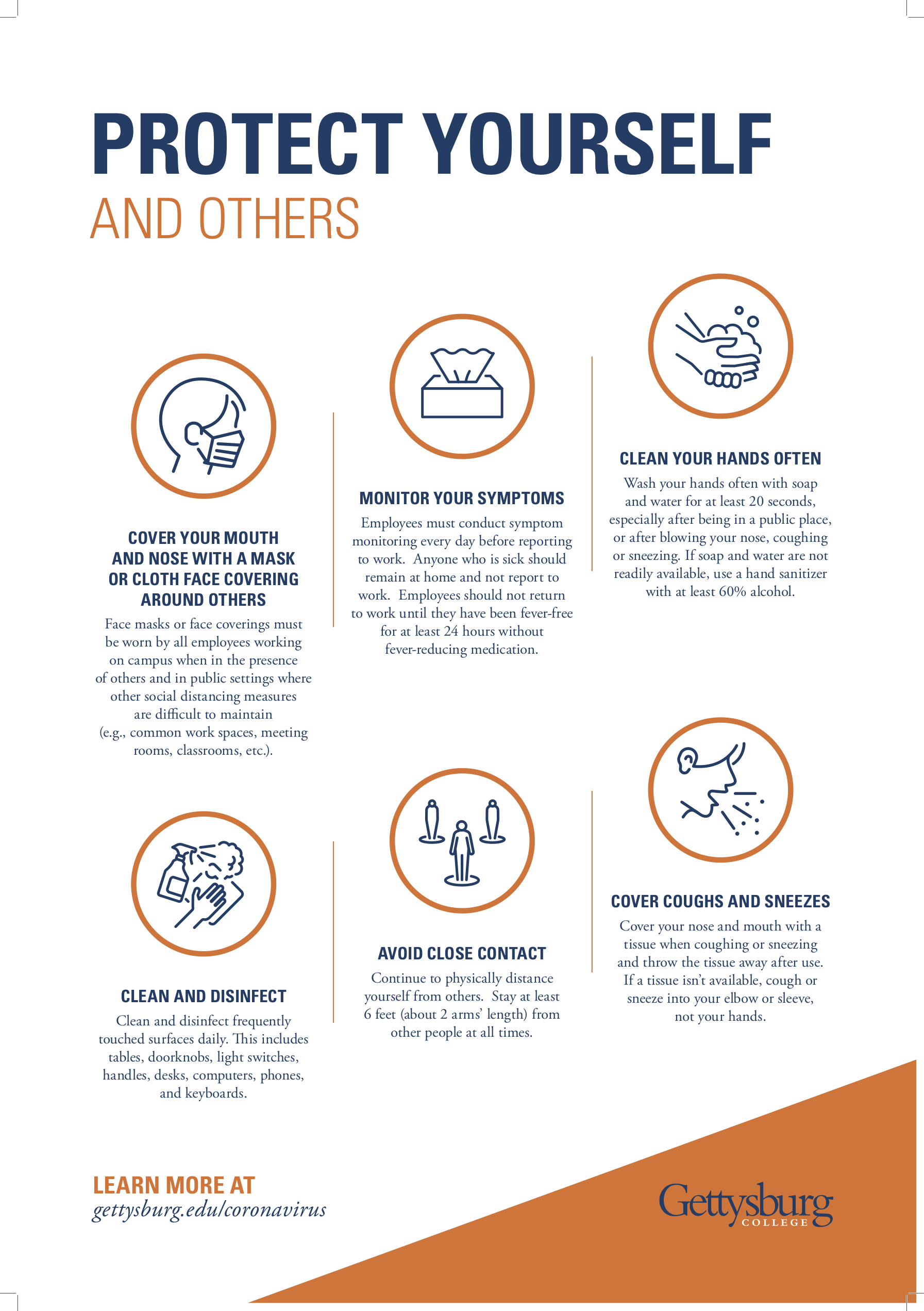 Download posters in PDF format