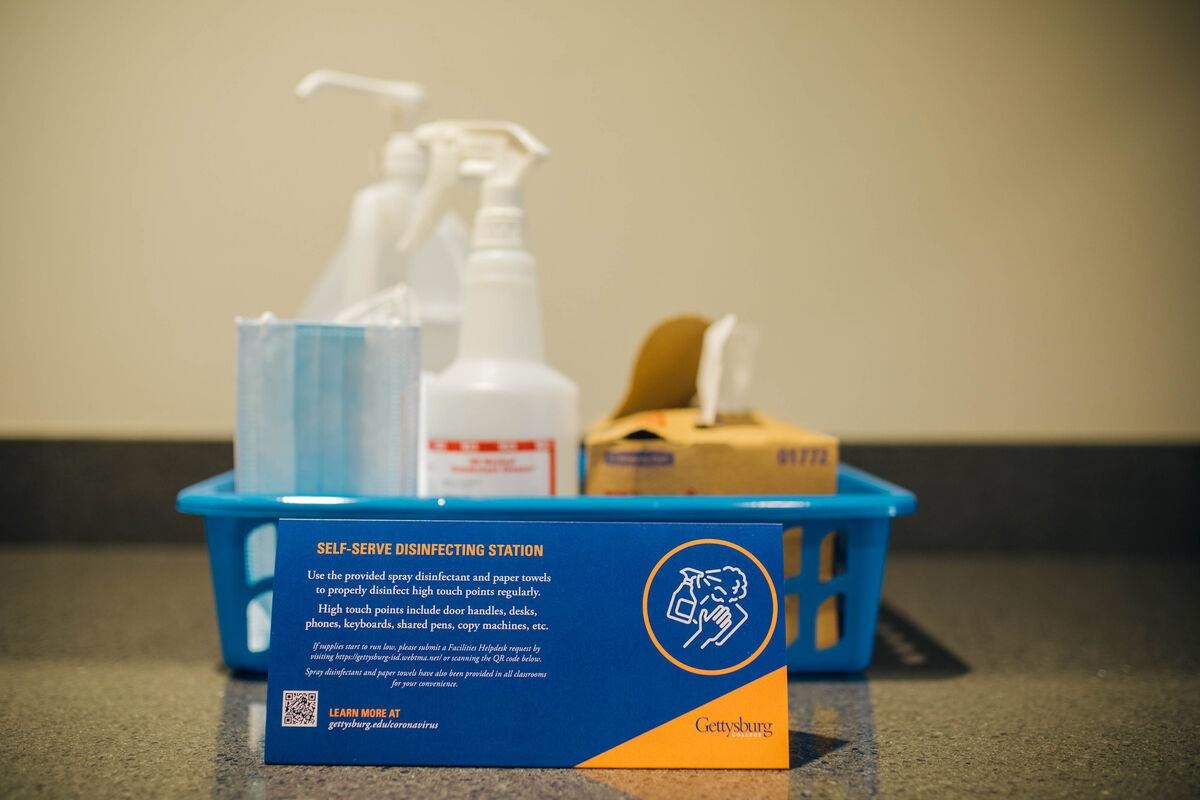 Facilities Services has been trained in the latest health, safety, and cleaning guidelines from the Centers for Disease Control and Prevention (CDC) and the Department of Health (DOH) and has created prescriptive plans to ensure the campus is appropriately cleaned and disinfected.
However, we are all responsible for keeping a safe and clean campus environment and will be asked to maintain and clean our own spaces. The following plan was created in alignment with the CDC and DOH guidelines to help maintain a safe campus environment.
Community members will notice the following campus modifications:
Facilities Services will continue to provide daily cleaning services in academic and administrative buildings, with additional daily disinfecting regimens added to classrooms, public spaces, and bathrooms.
Traditional residence halls will be cleaned daily, and the frequency of disinfecting high-touch surfaces will be increased. Houses will undergo daily cleaning and disinfecting regimens.
Students and faculty members will be asked to clean their desks upon entering a classroom.
Employees are responsible for regularly wiping high-touch areas of their offices and suites. Disinfectant spray will be provided to every classroom and office space.
Plexiglass barriers will be installed in key areas around campus, including campus eateries and registration or information desks.
Additional directional and informational signage will be in place.
Classroom spaces will be reorganized to meet physical distancing requirements. Additionally, teaching spaces will be equipped with a mobile plexiglass partition that protects faculty while also allowing them to move freely around the front of the classroom.
Facilities Services will assess building mechanical systems for proper operations and monitor airflow to provide a safe learning and living environment.