Camp Goals and Overview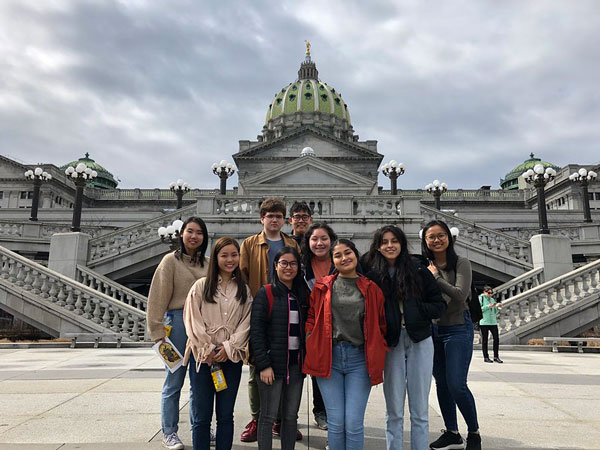 Built on the tradition of Dwight D. Eisenhower's commitment to public service, this program is designed for highly motivated high school students who have a passion for understanding the importance of civic engagement within the American political system and advancing the "unfinished work" of American democracy. This experience presents student leaders with challenging academic questions, real-world situations, and exposure to—and close discussions with—subject matter experts.
The program begins with an examination of the founding principles of the American republic and the influence political theory had on the Constitution's framing. Within this framework, subsequent sessions focus on the importance of leadership and civic engagement while emphasizing the aims of public policy, and the program culminates with discussions on institutional design and reform. Against the backdrop of the Battle of Gettysburg—and the town's close connection to both President Lincoln and President Eisenhower—participants will attend presentations from experts, engage in small group discussions, and participate in debates, simulations, and presentations; they will also explore the rich history of the town of Gettysburg and embark on a daylong trip to nearby Washington, D.C.
Scholarships are available through the support of the Price-Eisenhower Civic Engagement Initiative.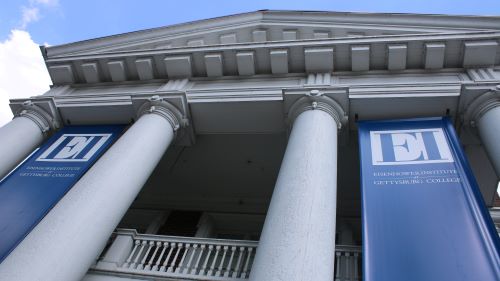 On this page:
Applying to Civic Engagement Camp:
At capacity-please email ei@gettysburg.edu to request a place on the waitlist.
Information for campers and families
About the Camp Director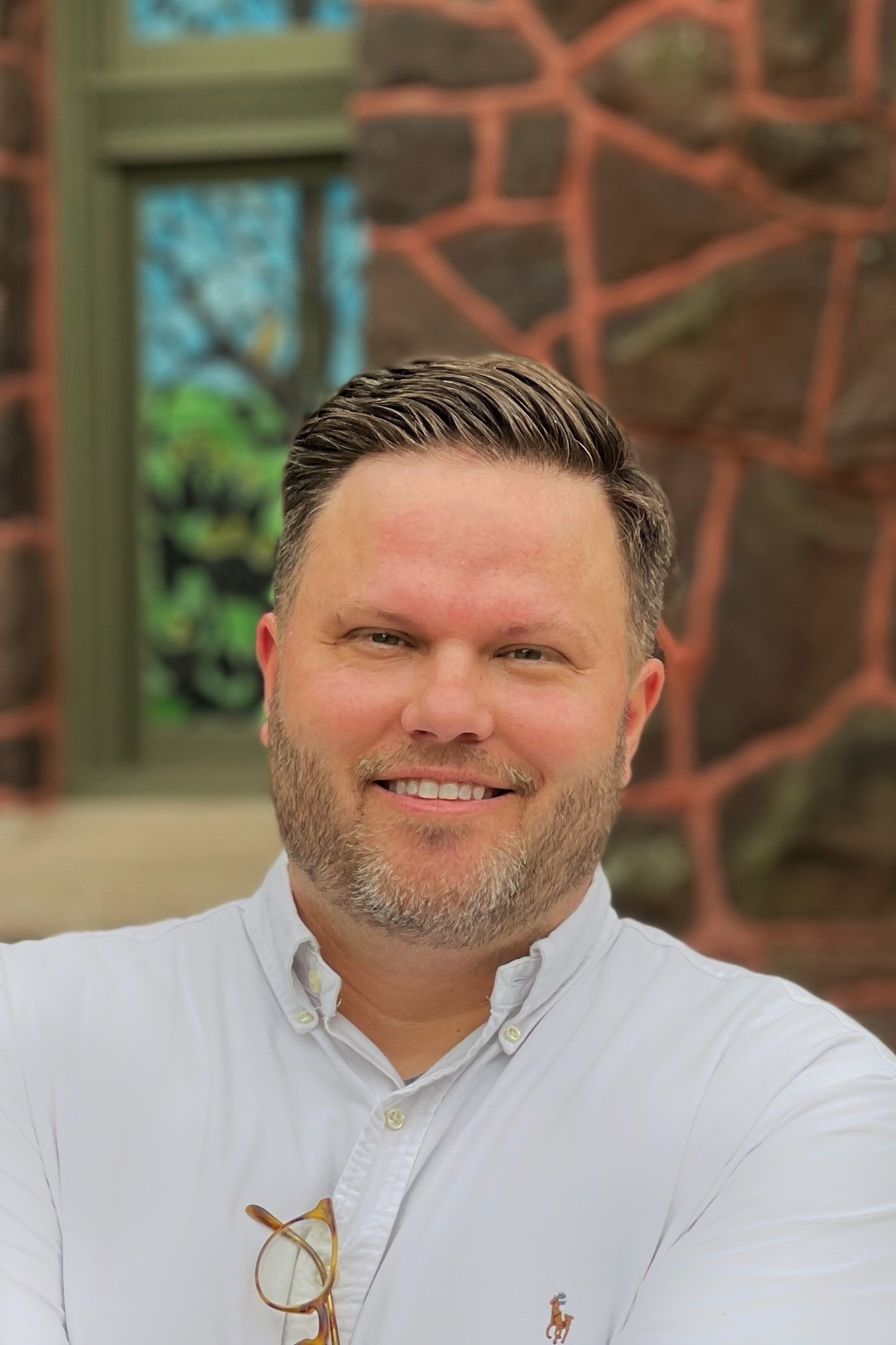 The program is led by Professor Scott Simon Boddery. Professor Boddery is a nationally recognized expert on American political institutions and judicial politics, an associate professor of political science at Gettysburg College, and the director of the Eisenhower Institute's Fielding Center. An award-winning college instructor, his research has been published in leading political science journals and focuses on institutional design, court legitimacy, and public law. Professor Boddery's commentary on the U.S. Supreme Court and American politics has appeared in a diverse array of media outlets, including the Washington Post, Politico, USA Today, and The Hill. Professor Boddery's overarching goal is to prepare students for a lifetime of active citizenship.
About the Eisenhower Institute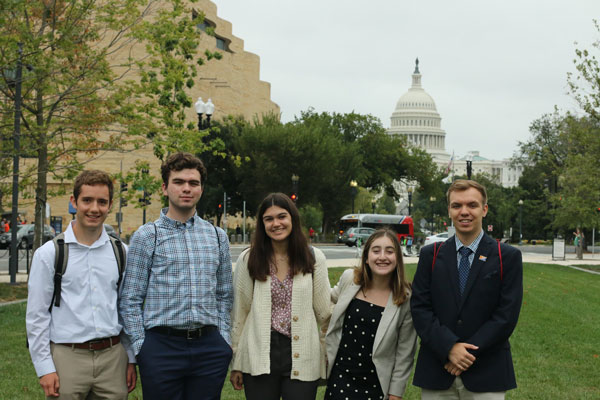 Grounded in President Dwight D. Eisenhower's legacy of leadership, the Eisenhower Institute at Gettysburg College promotes nonpartisan discourse and critical analysis of issues of long-term importance through competitive fellowships, access to distinguished experts, and symposia.
The Institute has offices on both the historic Gettysburg campus, in what was once the home of Dwight and Mamie Eisenhower, and in the heart of the nation's capital, just blocks from the White House. The Institute's dual locations provide students with the resources and experiences they need to lead and contribute meaningfully in a variety of public, private, and nonprofit careers.
Topics Covered
First principles of the American republic
Political theory's influence on the Constitution's Framing
Civil rights and liberties
Leadership development and civic engagement
Public policy analysis
Institutional design and reform
The "Unfinished Work" of American Democracy
Experiences
Discussions led by subject matter experts
Guided student discussions
Student debates, presentations, and simulations
A day in Washington, D.C.
Details at a glance
Where: Gettysburg College Campus
When: July 10-15, 2022
How Much: $1,350 for lectures, activities, room & board (financial aid is available)
Who: Rising high school sophomores, juniors, and seniors
Application Deadline: Applications will be received on a rolling basis until June 3.
Sample day
| Time | Event |
| --- | --- |
| 8:30 a.m. – 9:00 a.m. | Breakfast |
| 9:00 a.m. – 10:00 a.m. | Presentation: The Supreme Court—How We Got Here |
| 10:00 a.m. – 11:00 a.m. | Simulation: Marbury vs. Madison |
| 11:30 a.m. – 12:30 p.m. | Lunch |
| 1:00 p.m. – 2:00 p.m. | Discussion: A Fix for the Courts? |
| 2:30 p.m. – 4:30 p.m. | Breakout Groups: Debate Prep Time |
| 5:00 p.m. – 6:00 p.m. | Dinner |
| 6:30 p.m. – 8:00 p.m. | Camp Debate: Reforming the Courts? |
| 8:15 p.m. – 9:00 p.m. | Walk to town for ice cream |
| 9:30 p.m. – 10:00 p.m. | Prep for following day |
| 10:00 p.m. | Curfew |
FAQs
Registration and logistics
When is the camp?

The camp will take place from July 10 to July 15.

How much does it cost to attend?

The camp fee is $1,350. This includes lectures, activities, and room & board. The number of admitted campers is limited to facilitate close contact with camp director (professor) and additional faculty, and guest speakers.

When is the application deadline?

Applications will be accepted until June 3. Once admitted, campers will receive instructions for completing online registration. When the camp is full, registration will close.

What is the refund and cancellation policy?

Gettysburg Conference Refund Policy: Refund requests received up to 60 days prior to the start of the camp will be given a full refund. No refunds will be issued less than 60 days from start of camp.

What is the contact information for the camp?

Eisenhower Institute
300 North Washington Street
Campus Box 2988
Gettysburg, PA 17325
717-337-6685

Who is eligible to attend the Eisenhower Institute's Civic Engagement Camp?

Civil Engagement Camp is designed for rising high school sophomores, juniors, and seniors.

Does my camper need to do academic preparation for the camp?

No. We welcome campers with varying levels of knowledge from no knowledge to extensive knowledge.

What should I know about the letter of support?

After we receive your application, the Eisenhower Institute will send your reference an online form to submit a statement of support. This statement affirms the student's qualifications and interest in the camp. Your reference can be a teacher, work supervisor, coach, volunteer coordinator, or another adult mentor from outside of your family.

How are scholarships awarded?

A limited number of scholarships are awarded based on financial need. Requests will be reviewed in light of the overall application as well as other scholarship requests.
Camp life
Can my camper have a cellphone?

Yes. However, campers will be asked to turn off cellphones and other portable electronic devices during sessions.

Does my camper need a computer?

Yes, campers will use a computer during camp.

What does a typical day look like?

See a sample day at Civic Engagement Camp.