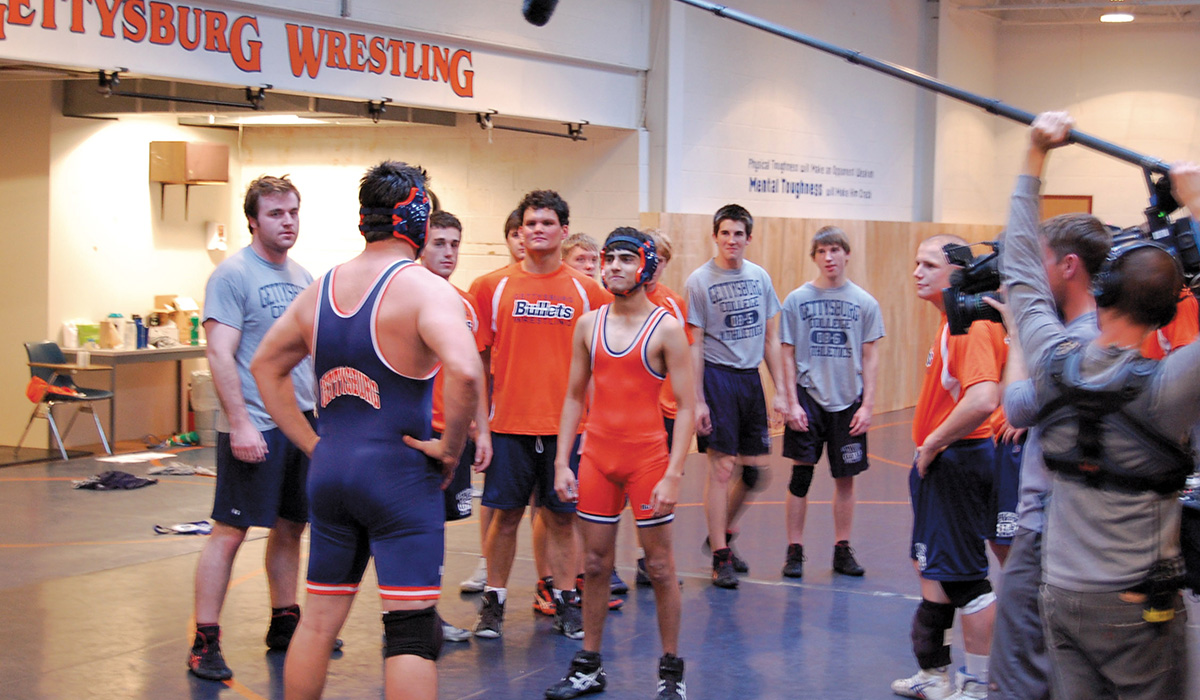 "This is Gettysburg. This is where they fought the Battle of Gettysburg."
Many might remember this line from "Remember the Titans" (2000), the movie based on the true story of the integration of the T.C. Williams High School football team. Oscar-winning actor Denzel Washington, who portrayed Coach Herman Boone, uttered these words as he gave a motivational speech to this team following a long run through the battlefield.
Many might not know that the real Titans spent a crucial week together on Gettysburg's campus for training camp before their 1971 championship season. Those groundbreaking players, who overcame racial tensions to unite their community, stayed in the same residence halls our students live in today, forging a new courageous path down the road of change.
Each year, approximately 1 to 2 million tourists descend upon Gettysburg to visit the battlefield, and many millions more see this consequential place on the big screen in movies like "Gettysburg" (1993) and "The Civil War" (1990), the latter of which was directed by award-winning documentarian Ken Burns, who recently returned to Gettysburg for Who Are We?: A Festival Celebrating the Films of Ken Burns at the Majestic Theater.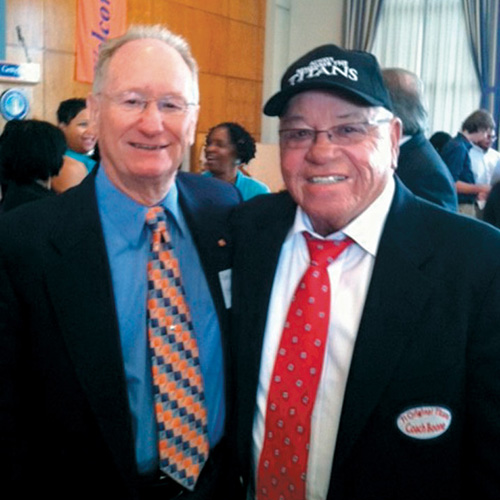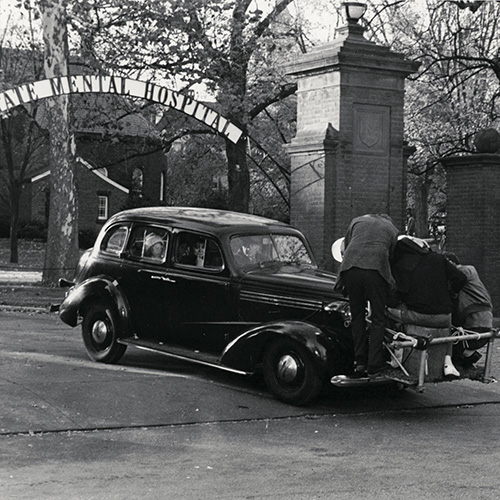 The historic buildings throughout our College and town have been film backdrops for decades. For "Birch Interval" (1976), the façade of Brua Hall was the exterior of the state mental hospital, while in 2009, "Extreme Makeover: Home Edition" carpenter and designer John Littlefield tangled with Gettysburg's wrestling team in Bream Gym. A year later, parts of the community appeared in episodes of "House Hunters" and "Ghost Adventures."
Recent visitors may have also witnessed filming for "A Gettysburg Christmas," set to air this winter, which highlights the magical bonds of friendship within the community. The film, directed by Bo Brinkman, who played Gen. Robert E. Lee's aide-de-camp Maj. Walter H. Taylor in "Gettysburg," will feature popular destinations for tourists and students alike, including Mr. G's Ice Cream and the Dobbin House Tavern.
Stories about the perseverance of Gettysburg students, too, have made their way to the big screen. In 1975, NBC premiered "Journey From Darkness," an inspiring story about David Hartman '72, the first-ever blind student to be admitted to and graduate from a medical school in the United States. Four decades later, Cory Weissman '12, who suffered a life-threatening stroke during his first year at Gettysburg, was the focus of "1000 to 1: The Cory Weissman Story" (2014), which showcased his triumphant return to the basketball court thanks to a community of supporters on and off campus.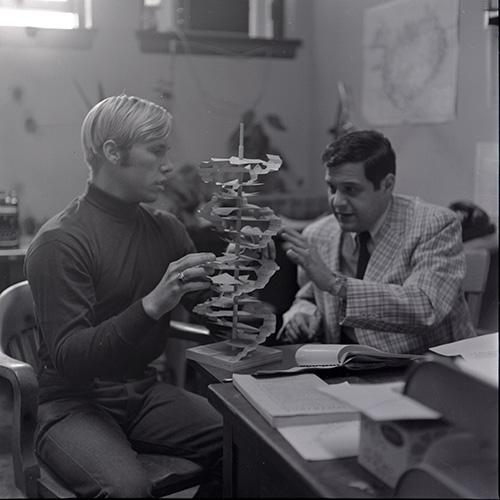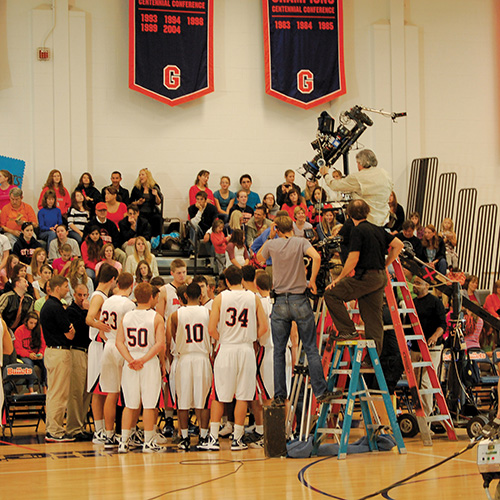 A pivotal part of history, Gettysburg remains a fitting setting for stories of adversity. Those stories, however, are built around its people—each scene a reminder of the connections that make the place.
by Corey Jewart
Posted: 08/18/23