The mission of the Office of Diversity & Inclusion is to strategically lead, coordinate, and develop overall diversity, equity, and inclusion (DEI) policy, education, and activities to advance inclusive excellence in the College's learning and working environments, as well as to enhance belonging and the intercultural awareness of faculty, students, and staff.
Diversity StatementFreedom of Expression Philosophy
Commemorating Women's History Month: Celebrating Women who Tell our Stories
Since 1911, March 8th has been recognized as, International Women's Day, by a number of nations; and since 1975, by the United Nations, on behalf of the world community of nations. This recognition, and what continues to evolve in our collective understanding of women's rights, can be connected to what is usually referred to as the "four waves of feminism". The first wave effectively began in 1848 with the Declaration of Sentiments, which affirmed women's equality with men, and is connected to the activism and organizing that culminated in the 19th Amendment, granting women the right to vote. The second wave, which lasted from the 1960s-1980s, and what many individuals associate with the notion of "feminism", was critically instrumental in advancing the passage of two momentous advancements: the Equal Pay Act and Roe v. Wade Supreme Court ruling. However, and despite the enormous equality gains of these two waves, a criticism that has been presented is that in both, the leaders and most of the participants throughout these decades, represented sectors of the more affluent, and/or privileged, essentially cis, straight, white women. The following third wave of the 1990s did continue to address ongoing discriminations, such as sexual harassment in the workplace, but also added awareness on varied expressions of sexuality and identity and trans rights, as well as an overall more intersectional, understanding of feminism. The current fourth wave, which some critics define as mostly a continuation of the third, continues to concentrate on the intersectionalities of race/ethnicity, sexuality, class, gender and other, as well as the increasing role played by internet activism, and as exemplified by the #MeToomovement.
Without a doubt, enormous gains have been made on behalf of women's human, economic, social and political rights. This year's Women's History Month's theme, Celebrating Women who Tell our Stories, is a testimony of the debt owed to generations of diverse women, but also, a commitment to continue to tell our varied and multifaceted stories.
Land Acknowledgement
Gettysburg College is located in a storied place; a site of historical trauma and building of national identity with deep ties to racial justice and injustice. Yet, a major aspect of our story has been absented: that this place is Indigenous land. The Gettysburg College Land Acknowledgement initiative has sought to address the erasure of Indigenous presence while understanding this work to be ongoing. The land acknowledgement statement itself is an important first step in building relationships with the Indigenous communities who call this place home.
Contact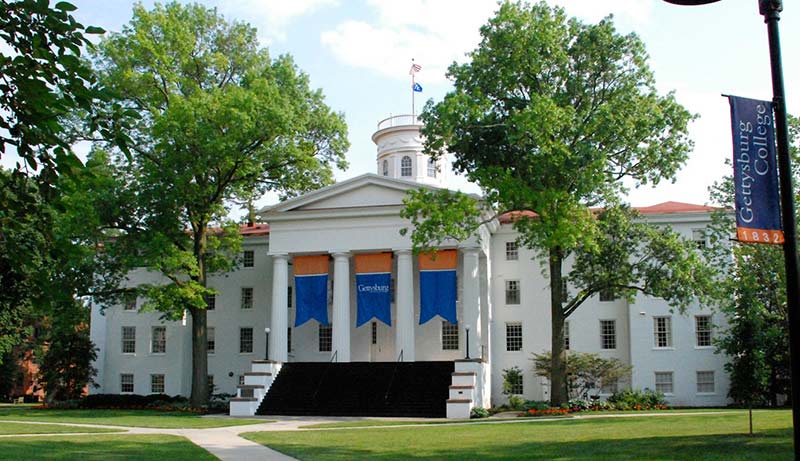 Address
Email
Phone
Fax
Memberships
Gettysburg College is proud to be a member of the following organizations:
HACU (Hispanic Association of Colleges and Universities)
NADOHE (National Association of Diversity Officers in Higher Education)
NCFDD (National Center for Faculty Development & Diversity)
How to join the NCFDD