The mission of the Office of Diversity & Inclusion is to strategically lead, coordinate, and develop overall diversity, equity, and inclusion (DEI) policy, education, and activities to advance inclusive excellence in the College's learning and working environments, as well as to enhance belonging and the intercultural awareness of faculty, students, and staff.
Diversity StatementFreedom of Expression Philosophy
September 2023: Celebrating Hispanic/Latinx Heritage Month and Jewish High Holidays

Our diversity, equity and inclusion (DEI) Celebrations Calendar identifies some of the principal observances that are particularly significant to our different Gettysburg College communities. While not exhaustive of all commemorations, with this calendar we highlight and educate on the diverse cultural legacies that enrich all of us.

The month of September, specifically September 15th, introduces two critical celebrations: the beginning of Hispanic/Latinx Heritage Month, which concludes October 15, as well as a Rosh Hashanah, also on September 15, a two-day holiday that marks the Jewish New Year.

For more information on the different events taking place in our Gettysburg College community, please refer to our DEI Events listing.

Land Acknowledgement
Gettysburg College is located in a storied place; a site of historical trauma and building of national identity with deep ties to racial justice and injustice. Yet, a major aspect of our story has been absented: that this place is Indigenous land. The Gettysburg College Land Acknowledgement initiative has sought to address the erasure of Indigenous presence while understanding this work to be ongoing. The land acknowledgement statement itself is an important first step in building relationships with the Indigenous communities who call this place home.
Contact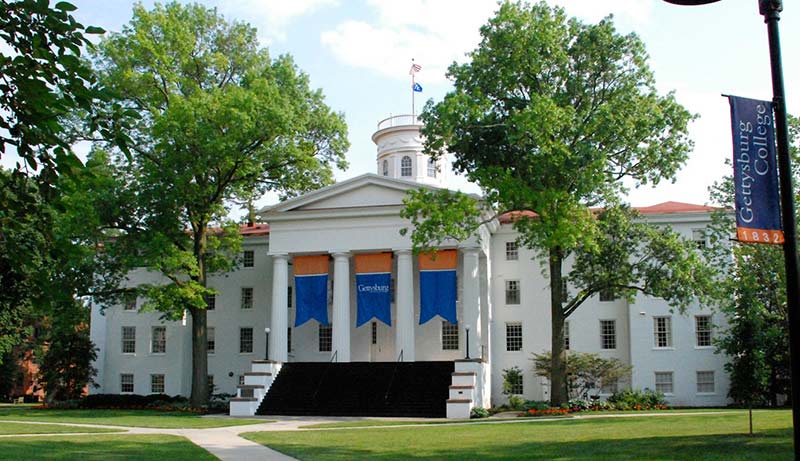 Address
Email
Phone
Fax
Memberships
Gettysburg College is proud to be a member of the following organizations:
HACU (Hispanic Association of Colleges and Universities)
NADOHE (National Association of Diversity Officers in Higher Education)
NCFDD (National Center for Faculty Development & Diversity)
How to join the NCFDD