The mission of the Office of Diversity & Inclusion is to strategically lead, coordinate, and develop overall diversity, equity, and inclusion (DEI) policy, education, and activities to advance inclusive excellence in the College's learning and working environments, as well as to enhance belonging and the intercultural awareness of faculty, students, and staff.
Diversity StatementFreedom of Expression Philosophy
Acknowledging the Land
Gettysburg College is located in a storied place; a site of historical trauma and building of national identity with deep ties to racial justice and injustice. Yet, a major aspect of our story has been absented: that this place is Indigenous land. The Gettysburg College Land Acknowledgement initiative has sought to address the erasure of Indigenous presence while understanding this work to be ongoing. The land acknowledgement statement itself is an important first step in building relationships with the Indigenous communities who call this place home.
Land Acknowledgement Statement
Diversity and Inclusion at Gettysburg College: An Evolution
Established in 1832 by Samuel Schmucker, Gettysburg began as an all men's institution known as Pennsylvania College. Schmucker is often labeled an abolitionist, but it is also known that his second wife held slaves in her family home. Schmucker himself was ahead of his time: he encouraged the education of women and minorities, and encouraged Daniel Alexander Payne to join the Lutheran Theological Seminary—Payne became the first African American to do so.
Since its founding, Gettysburg College has earned the reputation of a predominantly white institution, but efforts to increase the enrollment and retention of students and faculty of color began in earnest in the mid-20th century, when the presence of African Americans on campus began to grow. In 1966, College President C.A. Hanson introduced an anti-discrimination statement to safeguard equal opportunity for all students to join Greek organizations. From the 1960s onward, a number of administrative positions were created to focus on diversity, and today, the Office of Diversity and Inclusion carries on these missions, and seeks to assist the College in the development of an integrated and sustainable strategy for creating an inclusive learning and working environment.

The Office of Diversity and Inclusion partnered with Special Collections and Archives to research and document the College's progress to date. Team: Jeanne Arnold (project sponsor); Ivana Lopez Espinosa '19 (website).
Events
Contact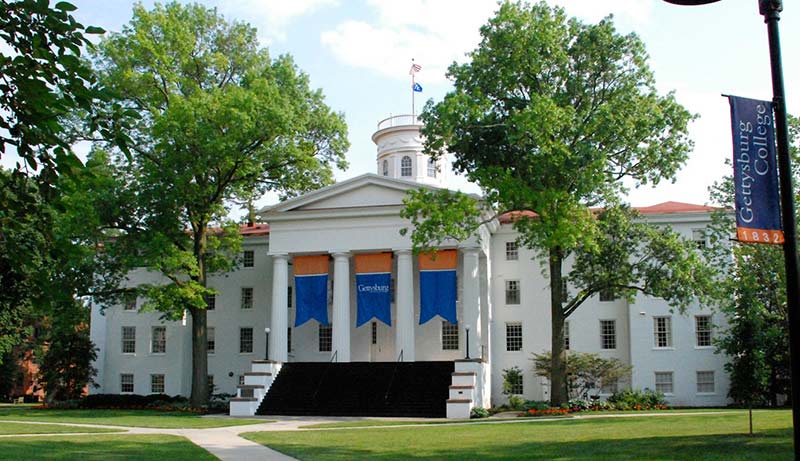 Address
Email
Phone
Fax
Memberships
Gettysburg College is proud to be a member of the following organizations:
HACU (Hispanic Association of Colleges and Universities)
NADOHE (National Association of Diversity Officers in Higher Education)
NCFDD (National Center for Faculty Development & Diversity)
How to join the NCFDD