Congratulations on your offer of admission to the Gettysburg College Class of 2027! It was a sincere pleasure to review the tremendous talents, diverse backgrounds, and unique qualities of your class. You should be proud of your selection from such a strong pool of applicants. Welcome to the Gettysburg community!
Submit your deposit Review next steps
Let us know that you're ready to Do Great Work at Gettysburg College—submit your candidate reply form and enrollment deposit through the applicant status portal today. We are looking forward to connecting with you soon about accepted student events, orientation, and much more!
Connect with us
Reach out to share your excitement or ask us questions. We'd love to connect!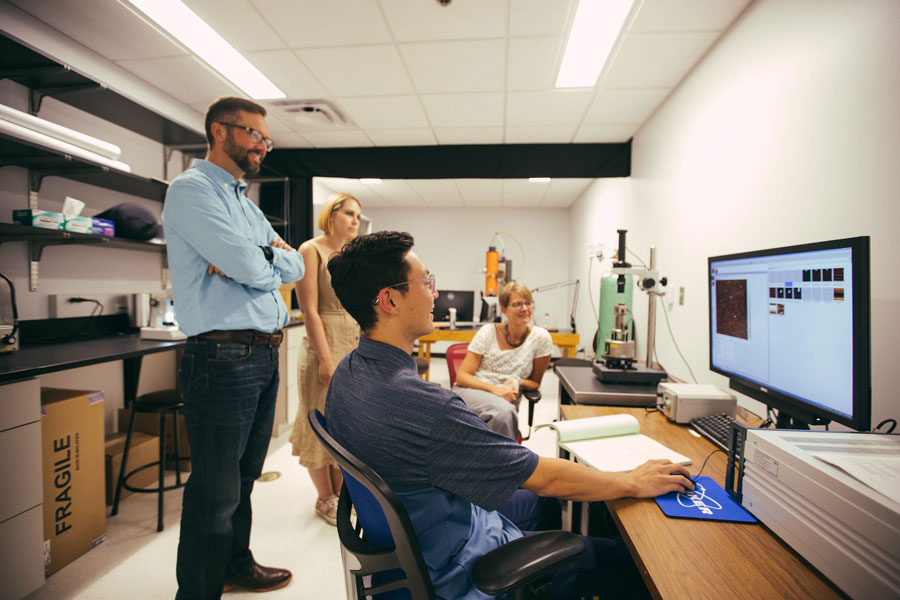 Virtual Connections
This is a great way to connect digitally with the campus community through a variety of virtual events and opportunities to explore Gettysburg College.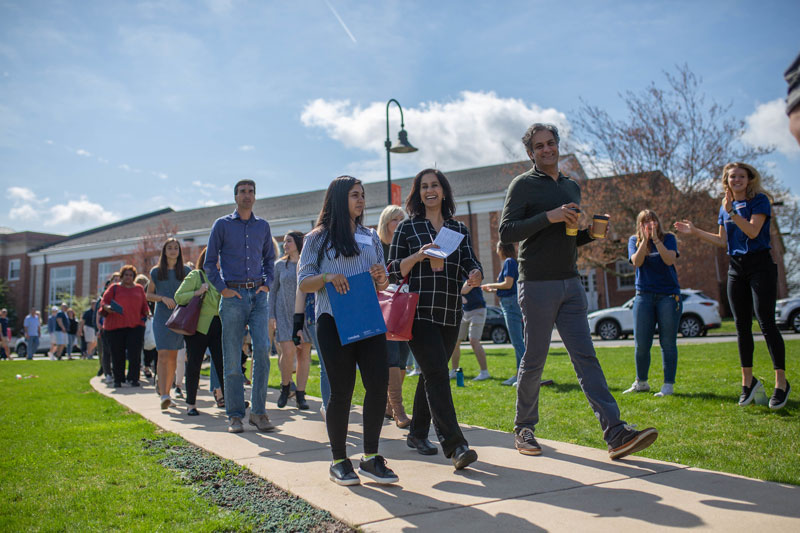 Visit Our Campus
Experience the Gettysburg College campus firsthand at one of our many in-person events, designed to meet your needs and fit your schedule.
Our Location
Gettysburg College is located between several major metropolitan locations and is mere steps away from the iconic battlefields that shaped our nation's history. Our location provides both a lively local atmosphere and close proximity to Washington, D.C., Baltimore, Harrisburg, and Philadelphia—just one of many ways that we are able to offer big-city resources while maintaining our small-town charm.
Transportation to and from campus is available to major airports: Baltimore/Washington International Airport (BWI), Washington Dulles International Airport (IAD), and Harrisburg International Airport (MDT). Additionally, transportation to and from campus is available at the following train stations: Harrisburg Amtrak, BWI Amtrak, and Shady Grove (Red Line Metro to Washington, D.C.).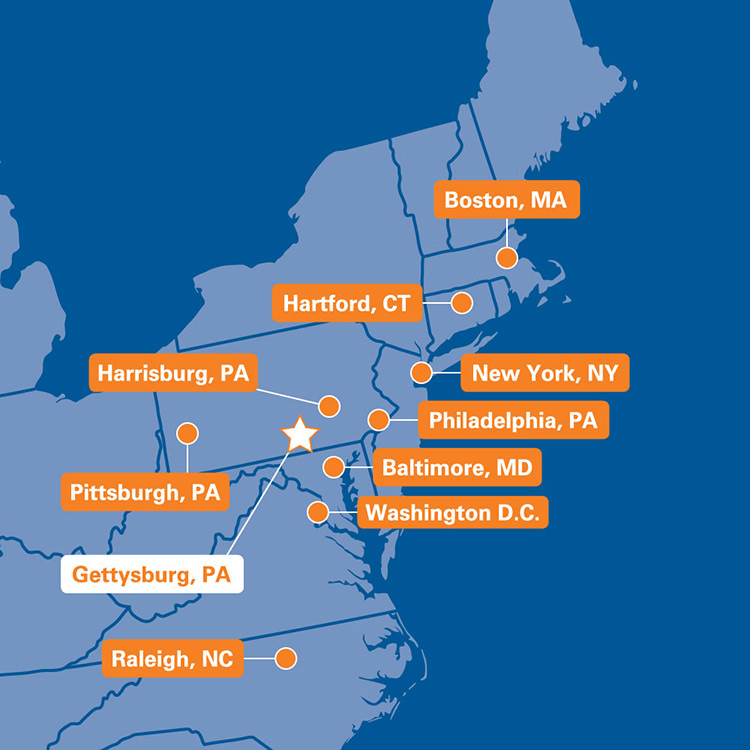 Discover our traditions
Our students experience the traditions associated with our location throughout the course of their four years. The First-Year Walk is a special tradition that occurs during your first few days on campus.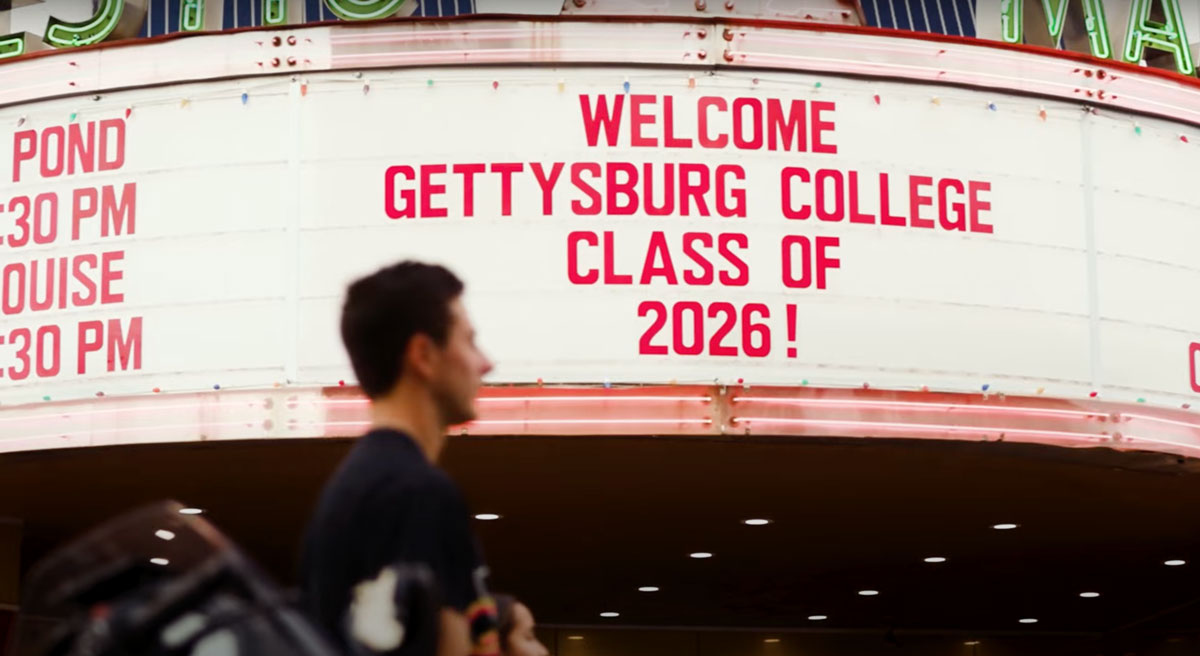 Join our community
Secure your spot in the Class of 2027. We're looking forward to welcoming you to campus. If you have any questions, please get in touch!