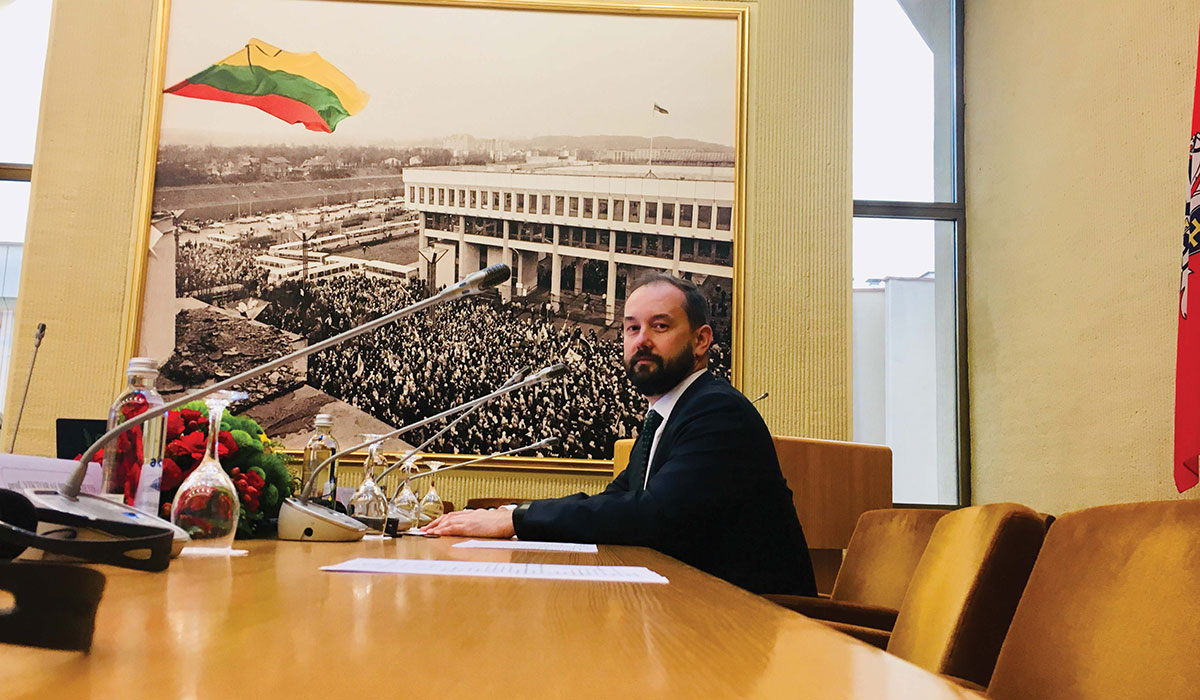 Our faculty's global connections allow for the broader exploration of issues such as immigration facing those living in the United States and abroad. Economics Prof. Rimvydas Baltaduonis, a native of Lithuania, has served as Chairman of the Joint Commission of the Lithuanian Parliament and the Lithuanian World Community since January 2017. In this role, he helps lead discussions on issues of the Lithuanian diaspora that are conducted during parliamentary sessions of the commission.
In preparation for the Lithuanian presidential elections in May, Baltaduonis worked on campaign DABAR 2019, an initiative designed to promote the civic engagement of Lithuanians worldwide and to facilitate active participation in the presidential elections and referendum on dual citizenship for Lithuanians.
"In the world today, migration is a natural phenomenon that is increasingly common," said Baltaduonis. "People live in multiple countries throughout their lifetimes, and state governments have to address and grapple with these issues so their laws address this new reality."
In addition to his work in economics, Baltaduonis is the chair of the international affairs program.