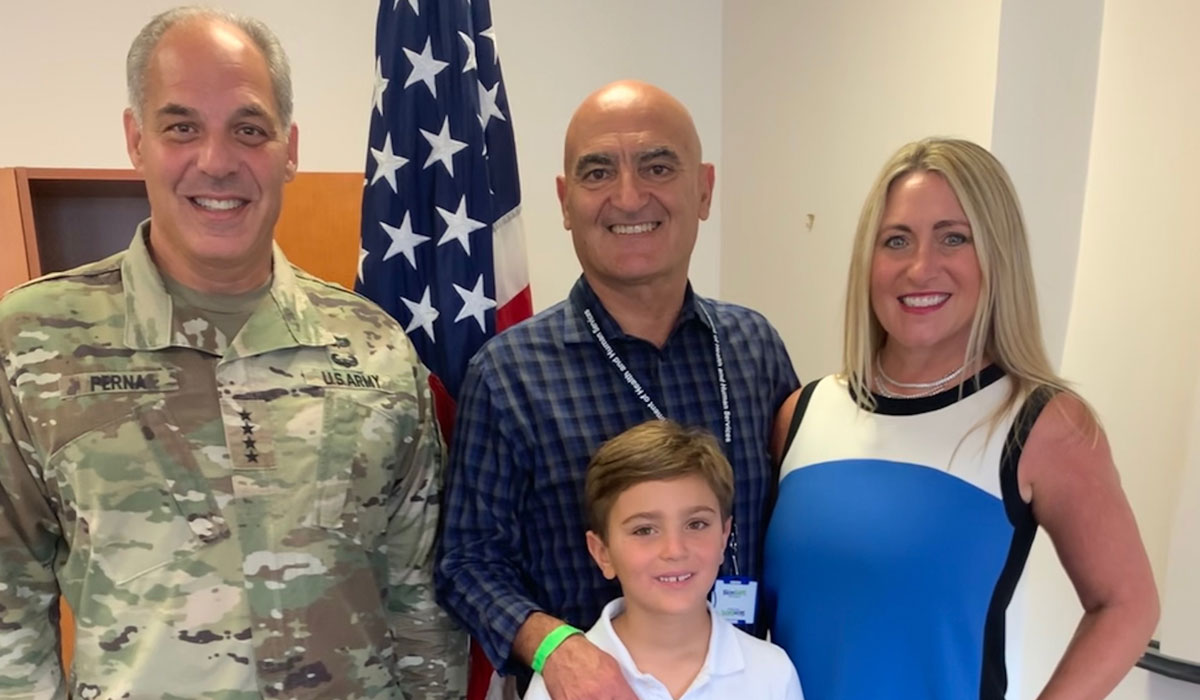 Like most Americans, honorary degree recipient Dr. Moncef Slaoui was watching the increasing spread of COVID-19 this past spring with concern; however, Slaoui's expertise—unlike the rest of us—made him uniquely qualified to help solve the problem.
Slaoui is an immunologist and the former head of vaccine development for pharmaceutical company GlaxoSmithKline.
His impressive resume is likely why Slaoui's phone rang in early May with a former congressman on the line asking a pointed question. Slaoui recalled: "He said to me, 'Moncef, if given all the resources possible, if we put scientists and industry to work on this, would it be possible to develop a vaccine for COVID quickly and safely?''
Considering the question as a retired expert, Slaoui outlined the possibilities for approximately 45 minutes. At the conclusion of the conversation, the congressman said, "You may get a call from the Trump administration."
Let's just say that Slaoui's no longer retired. Today, he is the scientific head of Operation Warp Speed, the public–private partnership initiated by the Trump administration to develop and distribute COVID-19 vaccines, therapeutics, and diagnostics. Slaoui spends his weeks in Washington, DC, away from his family, including his wife, Gettysburg alumna Kristen Belmonte Slaoui '92, who spent more than 20 years at GlaxoSmithKline, most recently serving as VP and Head of Business Development for Global Pharmaceuticals, and is now Chief Corporate Development Officer for Galderma.
Like so many from the Gettysburg community, Slaoui devotes long hours and days to helping combat the devastating pandemic. For his efforts, he receives little-to-no compensation. The little he might receive is donated to the National Institutes of Health (NIH).
"I've had a successful career and am fortunate enough not to need compensation," he says. "I believe our only real way out of this is through vaccination, and in a humble way, I think I have something to contribute. It's important to give back to society."
A commitment to public service and a love of country outweighed Slaoui's personal feelings on politics. He doesn't consider himself "aligned" with the Trump administration, but believes in putting country and solving pressing problems above all else.
"…the more you describe the problem, the less energy you have to solve it. I encourage everyone to spend their energy finding solutions."
"Finding solutions to a big problem is much more important than any other consideration, and finding solutions is something that has driven my entire life," says Slaoui. "As I said in my address when receiving an honorary degree from Gettysburg, I get very impatient when people spend too much time describing the same problem in every possible way, rather than quickly thinking about the solutions. Frankly, psychologically, the more you describe the problem, the less energy you have to solve it. I encourage everyone to spend their energy finding solutions."
Isolating the problem quickly, Slaoui teamed up with the Department of Defense, Department of Health and Human Services, private companies, and more. The work has had its ups and downs, but the results have exceeded Slaoui's expectations.
"We advanced much further and faster than I anticipated at the start of the work," he says, crediting the sacrifice, teamwork, and trust shown by everyone involved. "Barring the politics… I absolutely love what I'm doing. This is the most amazing experience of my life. "
Slaoui and Operation Warp Speed selected six vaccine candidates for clinical trials. Four were advanced to the final phase, Phase 3. Two completed recruiting subjects: one recruited 30,000 subjects and another, 45,000 subjects. For the trials to work, within the subject pools, there must be cases of disease to compare those who had the vaccine with those who did not.
"Unfortunately, there is so much transmission of the disease. The only positive aspect of this is that there are a lot of cases also happening in the vaccine study and I expect in November that we'll have efficacy data on the first two vaccines," he says.
After the interview, efficacy data was indeed forthcoming from Pfizer and BioNTech. Both showed a remarkable level of effectiveness with an approximately 95% success rate at preventing the disease. As Americans hope for a return to normalcy, Slaoui offers encouraging words, "I hope that 80-90 percent of our fears will be controlled by mid-summer. We may be able to offer a vaccine to the entire population by June or July of 2021."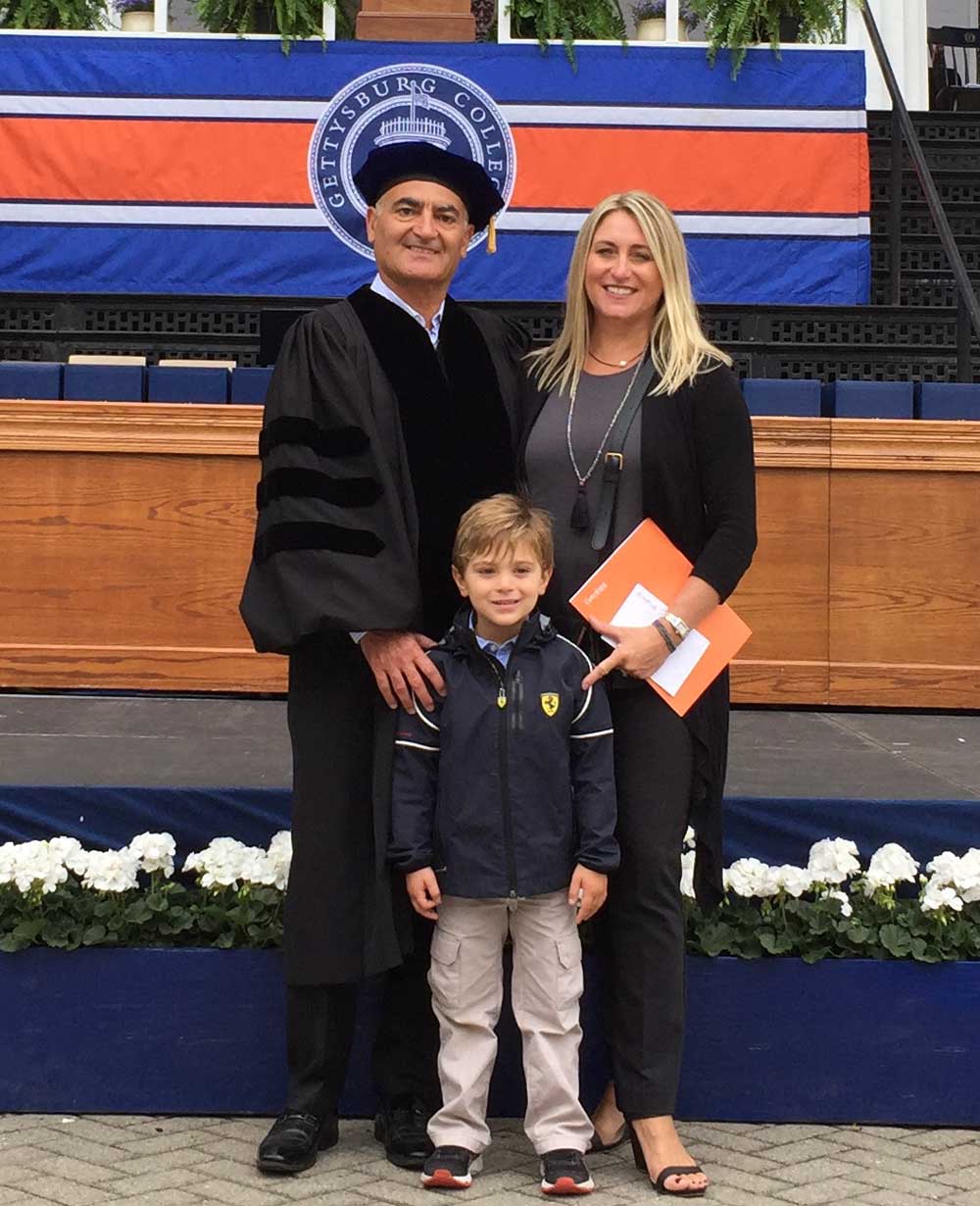 When reflecting on lessons learned from the pandemic thus far, Slaoui talks about a prior unsuccessful attempt to launch a government-funded, bio-preparedness organization that could devote itself to rapidly manufacturing vaccines against emerging and known pandemic pathogens. He explains that the hardest thing to do in the area of vaccine development is to get the manufacturing right because manufacturing sites can't "sit idly by" waiting for a pandemic to happen. With a dedicated organization, that challenge would no longer be an issue.
"It was a mistake to not invest in the bio-preparedness organization or an alternative way to be proactive. Unfortunately, a number of scientists and experts in the field knew that a pandemic like this would happen one day, and we all knew we were not prepared for it," says Slaoui.
"Unfortunately, [we] knew that a pandemic like this would happen one day, and we all knew we were not prepared for it."
COVID-19 is a member of the SARS (Severe Acute Respiratory Syndrome) family of viruses. Experts already have familiarity with SARS viruses because of the previous emergence of SARS-1 and MERS (Middle East Respiratory Syndrome). If that prior knowledge had been put into action through a bio-preparedness organization, Slaoui says we could have had the COVID-19 "vaccines and manufacturing capacity months earlier, which could have saved tens of thousands of lives."
He adds, "The learning for me is that we have to make those investments. We invest more money in one aircraft carrier for our army than would ever be needed for 50 years of support for a bio-preparedness organization. If we're going to equip our army to protect us against known enemies, I think we should invest as effectively in helping us protect against unknown enemies."
Will there be a post-COVID world? Slaoui's answer to that is nuanced.
"Some things may take a generation to be forgotten."
Once the population is widely immunized, he says, we can "turn the corner and change our perception of the risk." However, will the effects of COVID ever go away? "I don't think so," he muses. "I'm pretty sure that some of the things we've learned will continue. We have a higher awareness of pathogens and perception of risk. We have increased cleanliness. I don't know when I would go back to a super crowded bar with people who are shouting. It may take a while or I may go with a mask on because COVID-19 is one pathogen, but there are many others. Some things may take a generation to be forgotten."
To the next generation of Gettysburg students, he sends a message of service: "It's important to have a vision and ideals. Don't do something looking for an immediate reward, do it for the bigger picture. Give generously of yourself. If you do that, you will accomplish great things."
Learn about studying health sciences at Gettysburg College.
By Katelyn Silva
Photos courtesy of Dr. Kristen Slaoui '92
Posted: 12/04/20