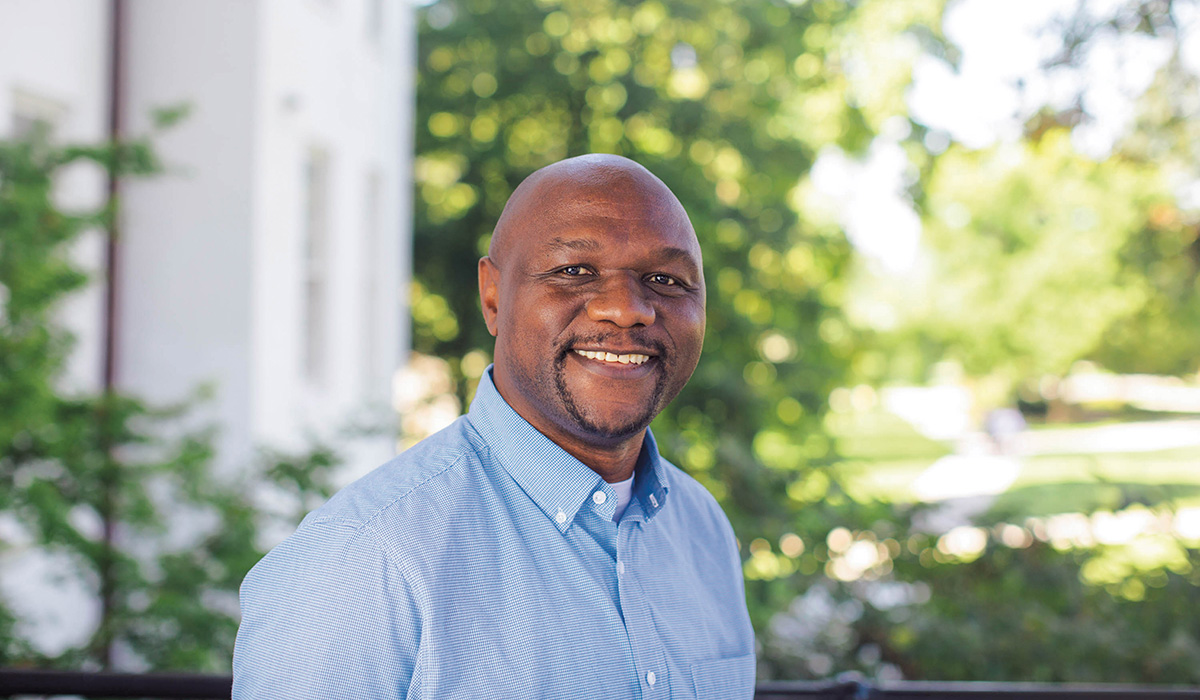 Gettysburg College Economics Chair and Africana Studies Prof. Linus Mabughi Nyiwul truly embodies a love for teaching. It all started with his teachers back home in Cameroon, who inspired in him the drive to teach the next generation of thinkers.
"In my first-ever economics class in high school, our teacher explained the international commodity market crisis of the 1970s as a demand and supply issue. I began to understand how events thousands of miles from home could have deep impacts on our lives. My interest in economics was born—and I never looked back," Nyiwul said.
Growing up, Nyiwul's grandfather was his biggest inspiration, especially when it came to persevering through challenges.
"He taught me to never give up or say no to something just because I thought I didn't have the means," Nyiwul said. "His wisdom just came naturally."
In 1999, Nyiwul received his Bachelor of Science from the University of Buea in Cameroon, where he served as a peer tutor.
"In my second year at Buea, I had to take a class in probability and statistics that I watched my friends fail over and over," he explained. "So, the summer leading up to the class, I collected notes, bought a textbook, and studied. I found it much easier to understand the material having already studied it. Immediately, my friends wanted me to teach them—it basically became my part-time job! It just came naturally to me, and it has stuck with me forever."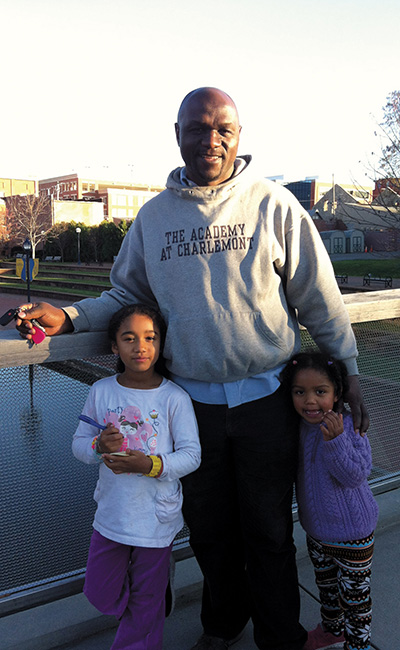 Nyiwul, whose undergraduate thesis focused on the economic impact of a forest conservation project, has had a long-standing interest in environmental and resource economics and developmental economics. He received his master's degree in economics from The American University in Cairo in 2004 and a Ph.D. in resource economics from the University of Massachusetts in 2009. At each of these institutions, he was also a teaching assistant. For his instruction of microeconomics and statistics at the latter, he earned the Teaching Assistant of Distinction award.
"I have worked hard researching these topics because I really just enjoy it," he said. "I have published at least one paper annually for the past six years. Now, I am trying to engage as many students as possible to do this research with me."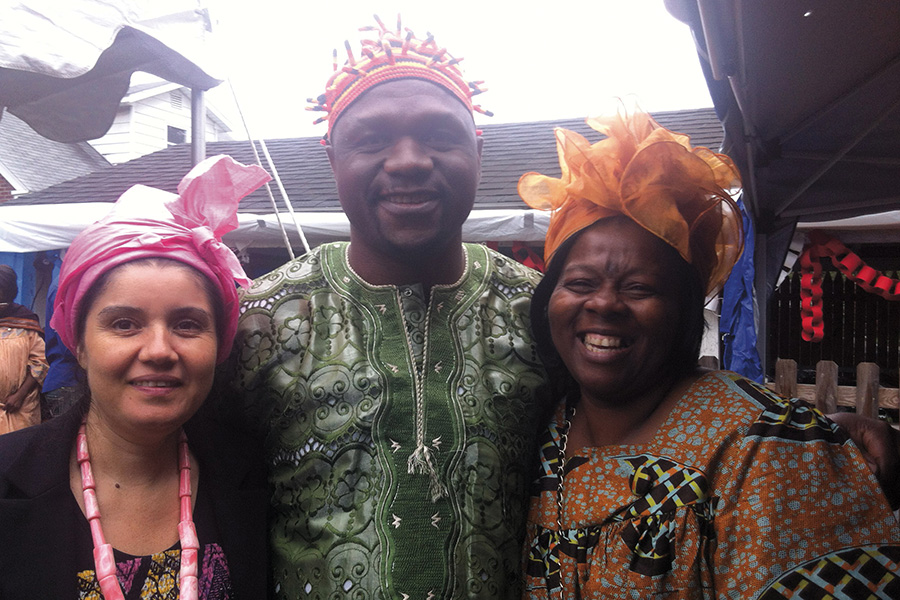 After finishing graduate school during the Great Recession, Nyiwul debated consulting while teaching part time. However, while perusing the American Economic Association website, he saw an opening at Gettysburg College. After being hired, he quickly discovered Gettysburg's tight-knit community and fell in love with the town.
Having now taught at Gettysburg for 14 years, Nyiwul appreciates the opportunity to mentor students every day, especially when they gain new perspectives on the world. His favorite classes relate to statistics for the growth opportunity it presents for both his students and him. But most especially, he has found guiding students in the economics senior honors thesis course fulfilling. Outside the classroom, he's also the faculty advisor for the Gettysburg African Student Association and the Sigma Alpha Epsilon fraternity.
"[The senior honors thesis course] is a class where you go through a lot of struggles, but in those struggles, you realize you are never alone," said Nyiwul, who proudly hangs photos of each class in his office. "I see my students build themselves up by leaning on each other. By the end of the semester, I truly have a small community of researchers bonded in comradery."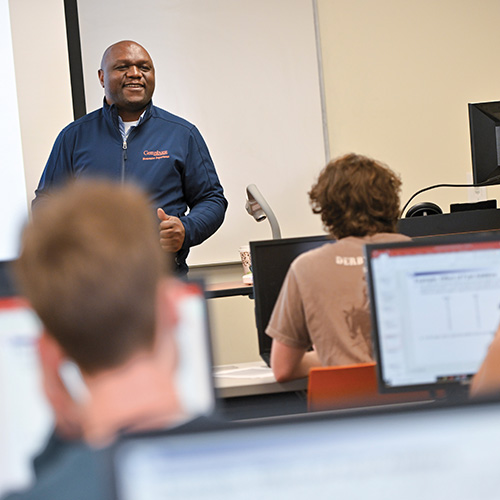 Nyiwul spends most of his time in Gettysburg's Economics Department building on Carlisle Street, but he and his family—wife Tania Reyes and daughters Muso, age 11, and Njang, age 14—still find time to engage with the community, too. Every month, they meet with a small group of Cameroonians to cook food, eat, drink, and hang out. He enjoys gardening and growing vegetables, which he often shares with his colleagues at Gettysburg and friends in town.
With every passing year, Nyiwul continues to reflect on his love for teaching and Gettysburg College.
"I often go back to what motivates my teaching," said Nyiwul, who won the Luther V. and Bernice L. Thompson Distinguished Teaching Award in 2017. "I don't ever want my students to find themselves struggling like my friends did. Rather, my top goal is to give them the best experience in my classes. I know some of these experiences can last a lifetime."
5 countries lived in
13+ countries visited
14 years teaching at Gettysburg
36+ statistics classes taught
119+ verified peer reviews
by Cameron Jury '23
All photographs (except headshot) courtesy of Prof. Linus Mabughi Nyiwul
Posted: 08/17/23