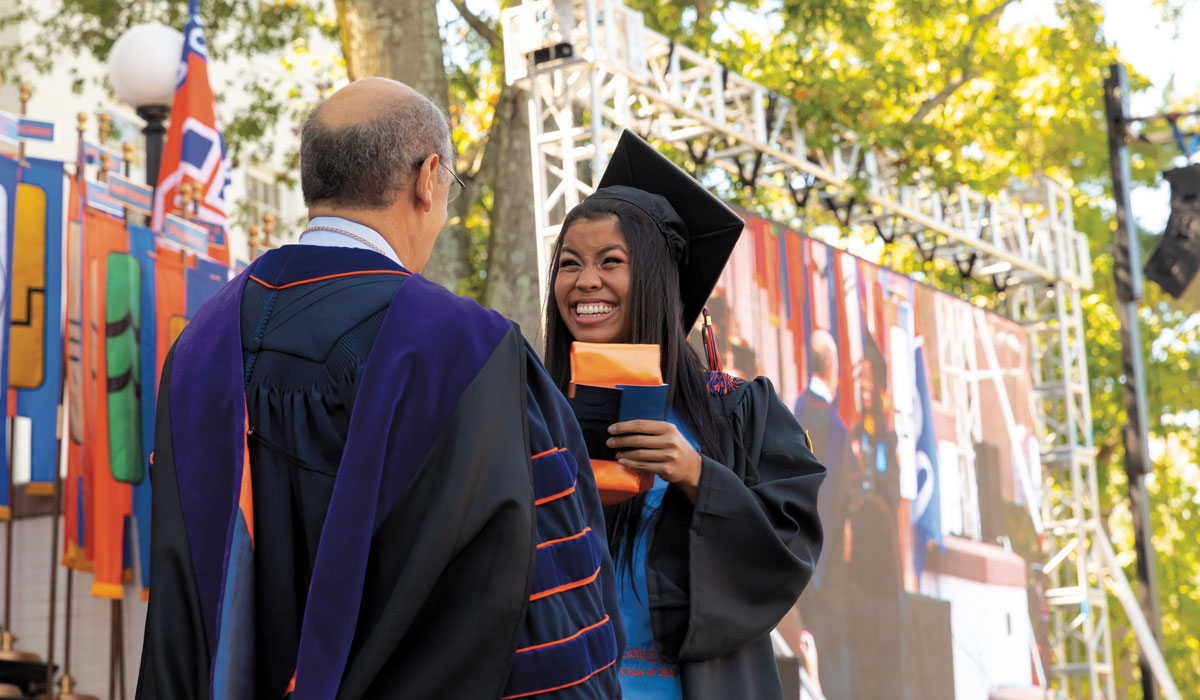 The Class of 2020 celebrated its long-awaited Commencement ceremony on Sept. 26, 2021—postponed from May 2020 due to the COVID-19 pandemic—in the company of friends, family, and Gettysburg College alumni, faculty, and staff. It was a special and sentimental day filled with ear-to-ear smiles and warm embraces.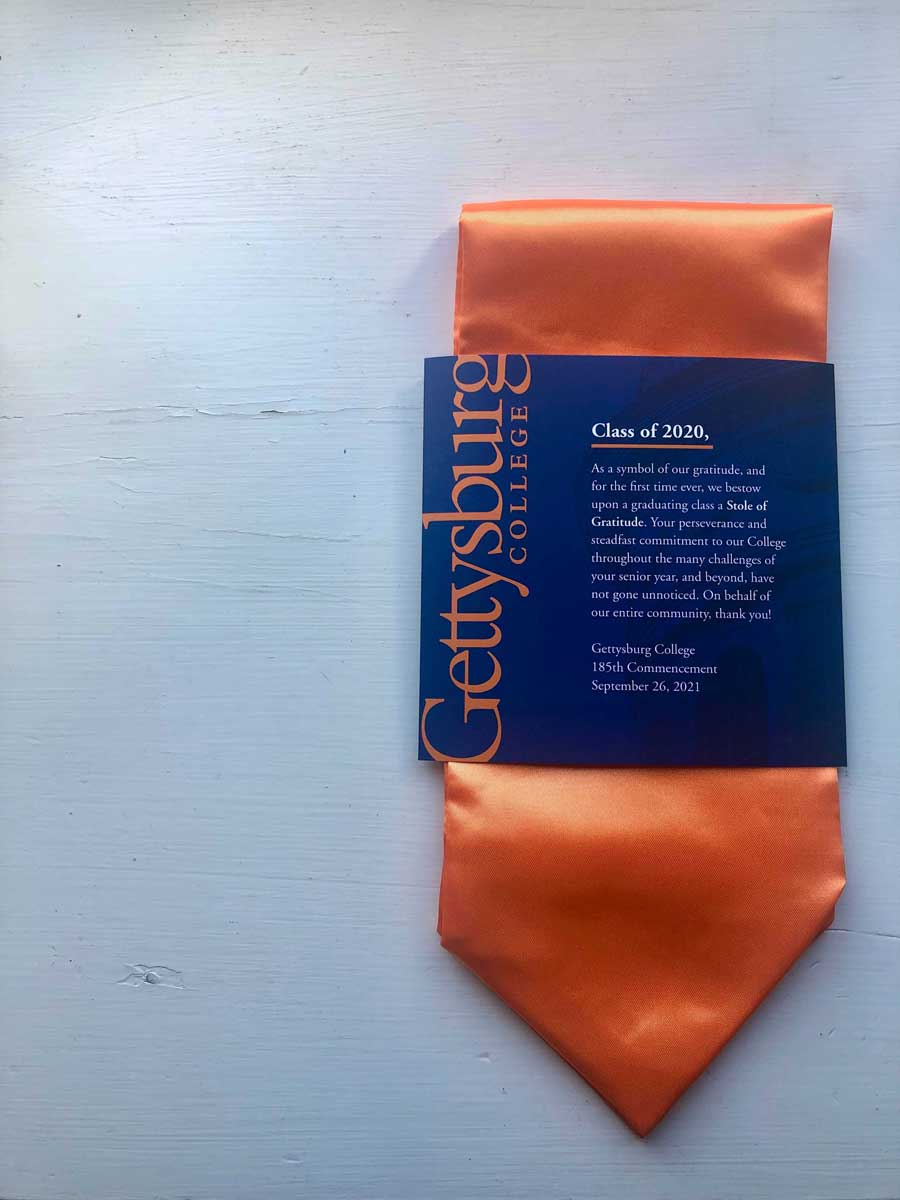 But, it was also marked with a one-of-a-kind gift from the College as an expression of gratitude for their persistent dedication to Gettysburg and to each other. As each graduate walked across the stage in recognition of their degrees, President Bob Iuliano bestowed onto them a Stole of Gratitude—the first-ever given to a graduating class.
"We are grateful to you, Class of 2020," Iuliano said. "We are grateful for your return to the campus you called home for so many years. We are grateful for the connections you forged to this place and to its people. We are grateful for the contributions you have made to this College. We are grateful for the leadership you demonstrated in the context of a global public health challenge without any recent precedent. And we are grateful for the contributions you will undoubtedly make to a society that desperately needs you."
Reminiscent of the blue Stoles of Gratitude—a tradition founded and sponsored annually by the Alumni Board, in which the graduates have traditionally bestowed onto the individual who has had a substantial impact on their time at Gettysburg College—these orange silk stoles were designed to sit on the shoulders of the Gettysburgians who carried the weight of a pandemic during their senior year. They will forever serve as a tangible token of the College's appreciation for this remarkably resilient class.
"We are grateful to you class of 2020"
– President Bob Iuliano
By Molly Foster
Photos by Shawna Sherrell and Molly Foster
Posted: 06/01/22