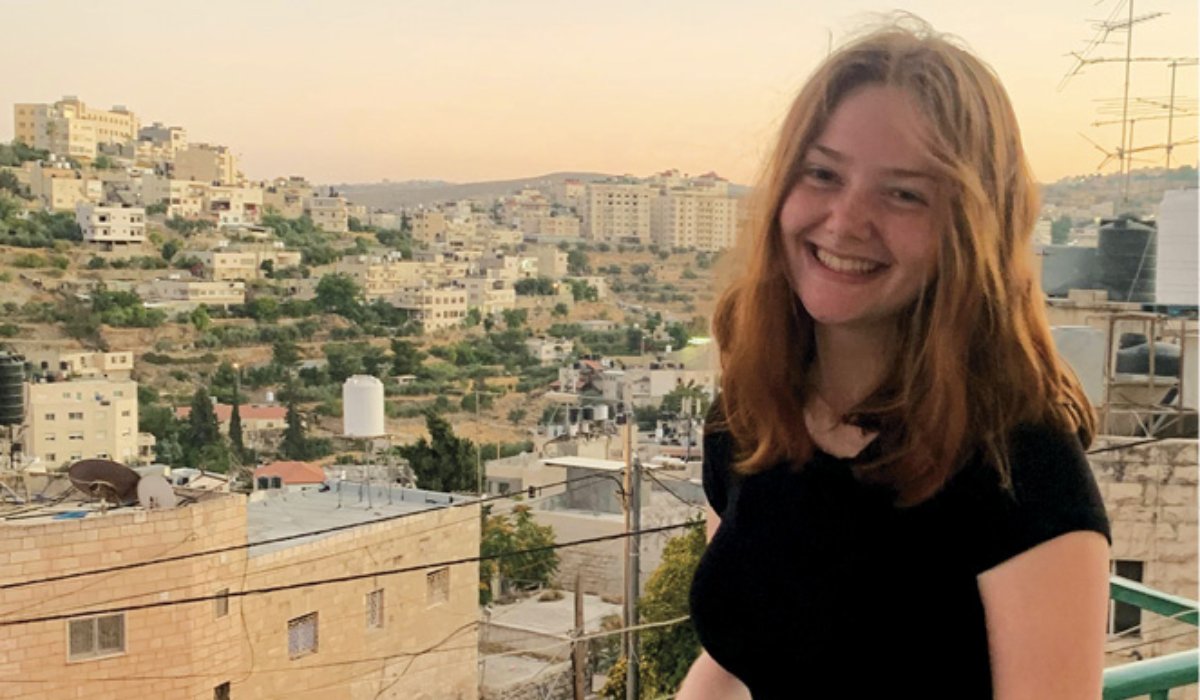 After graduating from Gettysburg this past spring, Maggie Halpin '22 is preparing to depart for Laos for a year-long fellowship with a nongovernmental organization (NGO) called World Education that supports individuals disabled by land mines. Last summer, she worked in Palestine with another NGO, Wi'am: The Palestinian Conflict Transformation Center, to support a social justice-based summer camp. Prior to that, she studied abroad in Morocco her junior year and interned in Jordan.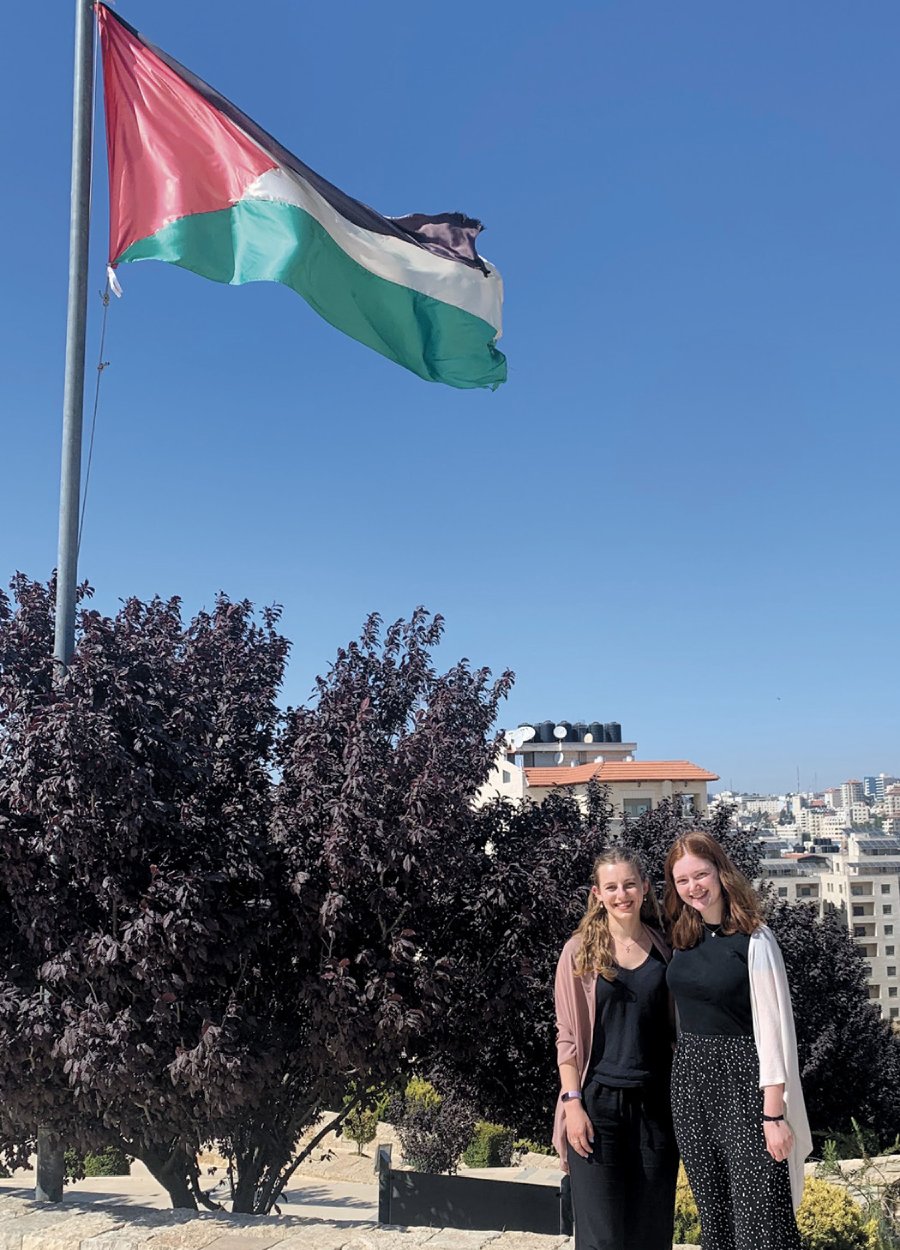 Halpin didn't grow up as an international traveler with a dedication to supporting those impacted by oppression. In fact, Halpin was the only student at Get Acquainted Day who didn't raise her hand when asked if they intended to study abroad in college.
"I remember thinking: That sounds scary," she said.
A lot can change in four years at Gettysburg College, where students like Halpin are provided the means to grow as individuals, thinkers, and leaders. Here, Halpin was exposed to new ideas, cultures, worldviews, and opportunities in the classroom, on and off campus, and through close relationships with faculty, including Religious Studies Prof. Megan Adamson Sijapati. Sijapati's First-Year Seminar, Waging Peace: Religion and the World's Peacemakers, exposed Halpin to an "entirely new world of experiences" and inspired her to major in religious studies.
"I had an interest in global studies and social justice, but it never crossed my mind to major in religious studies. However, Prof. Sijapati's class focused on the human experience through the lens of religion; it showed me that religion is so much more than just textual. I was exposed to new ideas and traditions that really opened my eyes," explained Halpin, who also majored in political science and minored in music. "That seminar was transformative and helped me move beyond my fear of going abroad. It inspired a desire to meet people, hear their stories, talk to them about their cultures, and really have an immersive learning experience."
"Maggie is committed to helping improve conditions for people who are impacted most by structural inequalities and forms of violence and injustice," Sijapati added. "Maggie's work at Gettysburg as a religious studies major helped her develop skills in intercultural communication, critical analysis of cultural and social inequalities, and problem-solving in religious conflict settings."
Galvanized by her first semester classes, Halpin immediately wanted to do more in the Gettysburg and global community. It felt like fate when she received an email after winter break saying that Sijapati had recommended her for a position within the Center for Public Service (CPS), which connects students and faculty with community-based work to foster social change.
... be an ally to and advocate on behalf of those who are already doing the hard work for themselves every day.
"The timing was miraculous," said Halpin, who spent three and a half years working at CPS as a project coordinator for Project Gettysburg-León, a partnership between the borough of Gettysburg, Gettysburg College, and communities in and around the city of León, Nicaragua—a sister city to Gettysburg.
"I could tell that Maggie had a curious mind, and she was passionate about developing her knowledge base and expanding her worldview—and at the forefront of her interests were issues of social justice and social change," Sijapati said.
Halpin's work with CPS included educating the campus community about Nicaragua and its culture, promoting partnership events and guest speakers, and running Salsa on the Square. She said that her experience with Project Gettysburg-León, and her involvement with CPS overall, was integral to her college experience, as was her decision to ultimately study abroad in Rabat, Morocco, where she gained a deep appreciation and interest in Islam and Arabic history and culture. While there, she also began learning Arabic and took part in Ramadan traditions.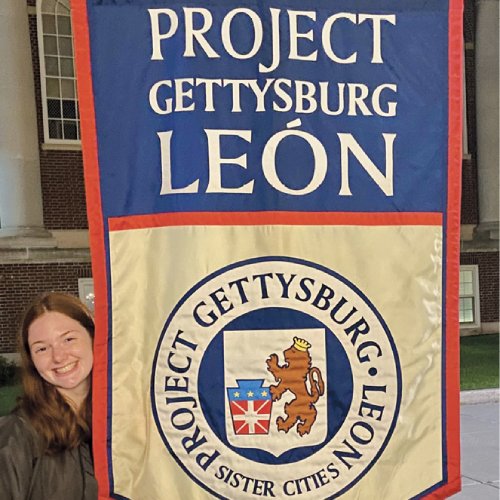 After interning in Jordan the summer of her junior year, Halpin then applied for a CPS grant from the Mattson Summer Experience Fund for the following year to do social justice work in Palestine—a part of the world she had become passionate about through her religious studies and political science courses. Halpin's application was approved, and she connected with the nonprofit Wi'am: The Palestinian Conflict Transformation Center, whose mission is to promote peace, justice, a culture of acceptance, and reconciliation in the community. There, Halpin worked at a summer camp for approximately 50 school-aged children focused on promoting peace and helping them cope with stress and trauma, express emotions, adopt healthy life skills, build peer bonds, and have fun.
"There's so much you can't learn from books that you learn being in a place with its people—eating the food, exploring the culture, and in Palestine, seeing the border guards with machine guns, the roads that are restricted from Palestinian use, and a playground bucket full of empty tear gas canisters. Yet, you're surrounded by so much beauty and joy in Palestine, and some of the most kind and generous people," said Halpin, who feels strongly about championing Palestinian rights due to her education on the Israeli-Palestinian conflict.
From a first-year student who was frightened to leave the country to a graduate who has done meaningful work in the Middle East and Northern Africa—and soon in Asia—Halpin has demonstrated the power of a liberal arts and sciences education through her ability to gain perspective, make unforeseen connections, and go forth with the tools to improve the world in her own way.
"Gettysburg College and CPS taught me so much about social and global issues, how to better engage with these issues, and how to reflect on myself and my role in the world. Perhaps, most importantly, I was taught how to engage with communities in a way that is responsible and does not infringe or impose upon them," said Halpin, who intends to continue working on global social justice issues after her fellowship in Laos. "Listen to what people and communities say they need—not what you think they need—and be an ally to and advocate on behalf of those who are already doing the hard work for themselves every day."