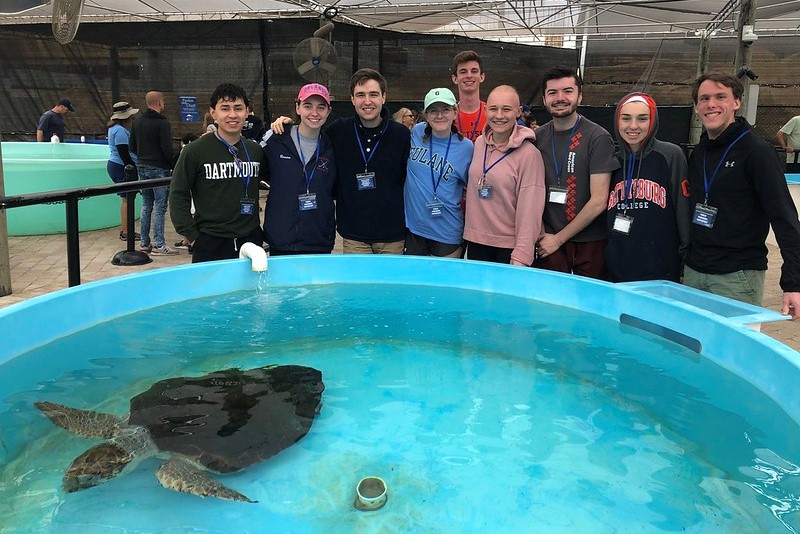 Last spring, students in the Institute's Environmental Leadership program conducted research on equitable beach access in Palm Beach County, Florida. Their data has now been published in Environmental Justice.
News:
Upcoming Events:
April 8 | 7:30 p.m. ET: The International Crisis of Space Debris. Hosted by the Fielding Center.
April 15 | 7:00 p.m. ET: Authoritarian Models of Government with Ruth Ben-Ghiat. Co-sponsored with the Gettysburg College International & Global Studies program.
These virtual events are free and open to the public. Please visit our calendar for more information.
In the Media:
Student Spotlight:
Matthew Feldstein '21 will attend the Harvard Kennedy School to pursue his Master in Public Policy degree.
Abigail Hauer '21 will attend the University of Virginia School of Law beginning next fall.
Jessica Alicea '22 is interning at McNeil, Gray and Rice, a strategic communications agency based in Boston.
Alumni Updates:
Henry Klimowicz '16 uses the practical skills he developed in the Institute's Undergraduate Fellows program as an associate at Baker Botts L.L.P., a role he found through a connection with fellow alumnus Justin Blass '11.
Ally Schultz '20 shared how experiential learning through the Eisenhower Institute prepared her for a life and career as a global citizen.
Meghan Eaton '18 will graduate from UC Davis School of Law with her JD in May.
Liam Kerr '18 has committed to the University of Pennsylvania Carey School of Law for fall 2021.
Jeffrey Lauck '18 is a program training coordinator for Metropolitan Family Service CASH Oregon, where he works to expand access to tax assistance.
We'd love to hear from you! Share your Eisenhower Institute alumni updates with ei@gettysburg.edu.
Make a Gift:
If you would like to make a gift to the Institute, you can do so by mail or online. Please contact our office with any questions at 717-337-6685.