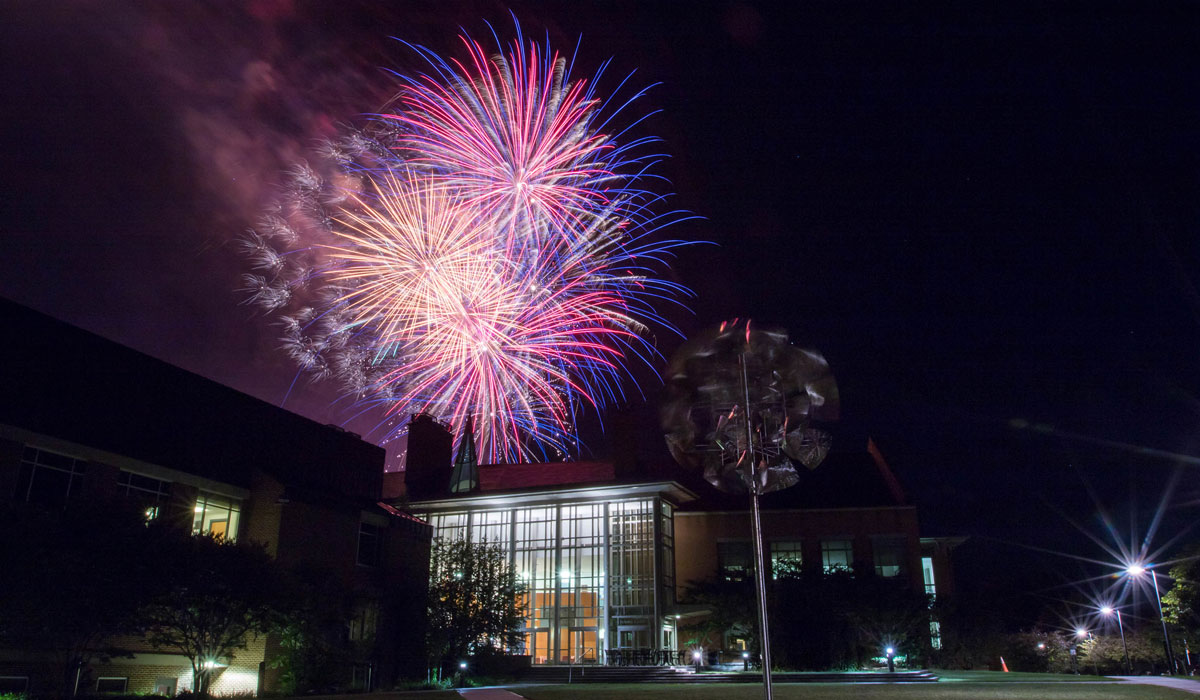 Gettysburg College announced today that it will cancel its annual 4th of July Celebration amid continued coronavirus concern. The free, community event was scheduled to take place from 6 p.m. – 10 p.m. on the College's Memorial Field.
The annual celebration, which includes a pops concert, fireworks display, and local food and drink vendors, has historically drawn a crowd of thousands. The logistical realities and advance planning associated with hosting an event of such a scale demanded a timely and proactive decision.
"While we make this decision guided by our paramount responsibility to the health, safety, and well-being of our community, we do so regrettably—and with the understanding of what this vibrant and cherished tradition means to all who have experienced it," said Bob Iuliano, President of Gettysburg College.
"Last year, in my first week as president, I had the opportunity to witness and to partake in Gettysburg's wonderful Independence Day celebration. Between the setting and the music, the visuals and the camaraderie—the festivities served as a perfect welcome to a place that Susan and I now affectionately call our home. We look forward to this tradition resuming in 2021, and in the years ahead, when we can once again safely and responsibly be together."
The College announced in March that it would suspend residential learning and extracurricular activities for the remainder of the semester, and continues to closely monitor federal and state guidelines and consult public health experts in its ongoing decision-making.