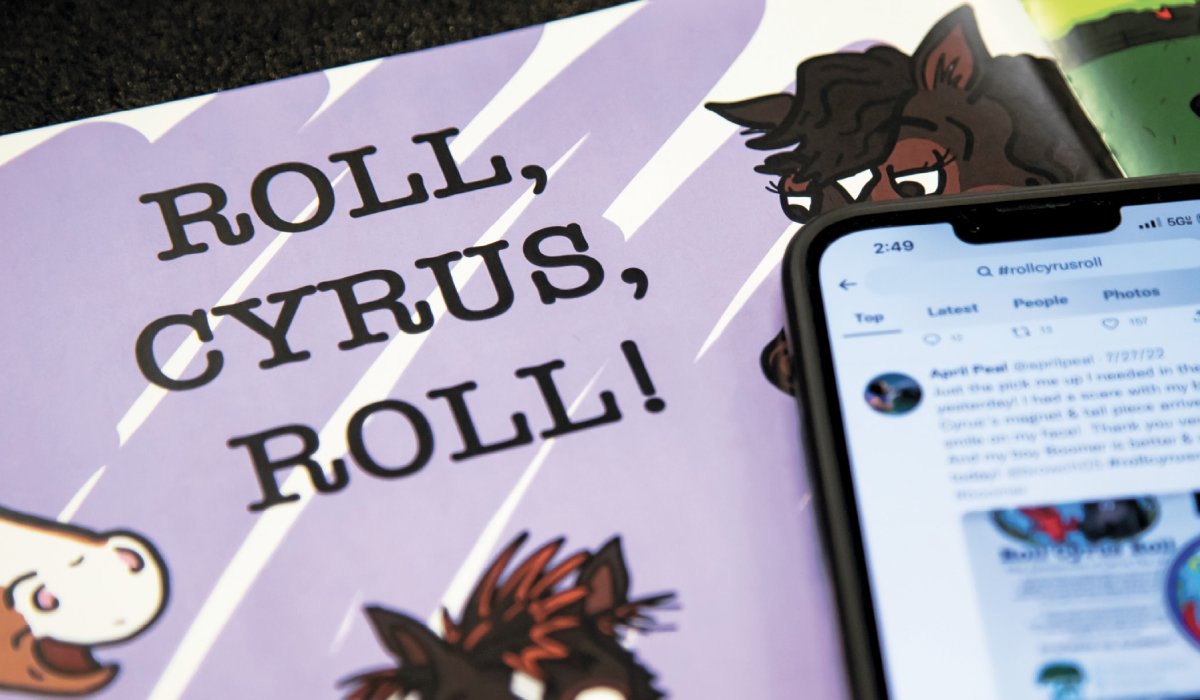 Upon graduating from Gettysburg College in 2007, I moved to Maryland to be closer to my college sweetheart, Katie Brown '07. There, I began working as a player development coordinator for Baseball Factory, where I have spent the past 15-plus years traveling the country to help high school athletes navigate the recruiting process. For a few years, Katie and I lived on a horse farm, where Katie served as barn manager. As a former member of the Gettysburg College equestrian team, she rides horses frequently, and I was instantly immersed into the Maryland horse industry. Katie's love of horses wore off on me over the years, and eventually evolved into us having fractional ownership in some racehorses and even breeding our own with Designated Hitters Racing, LLC. It was then that I joined the close-knit horseracing community in Maryland.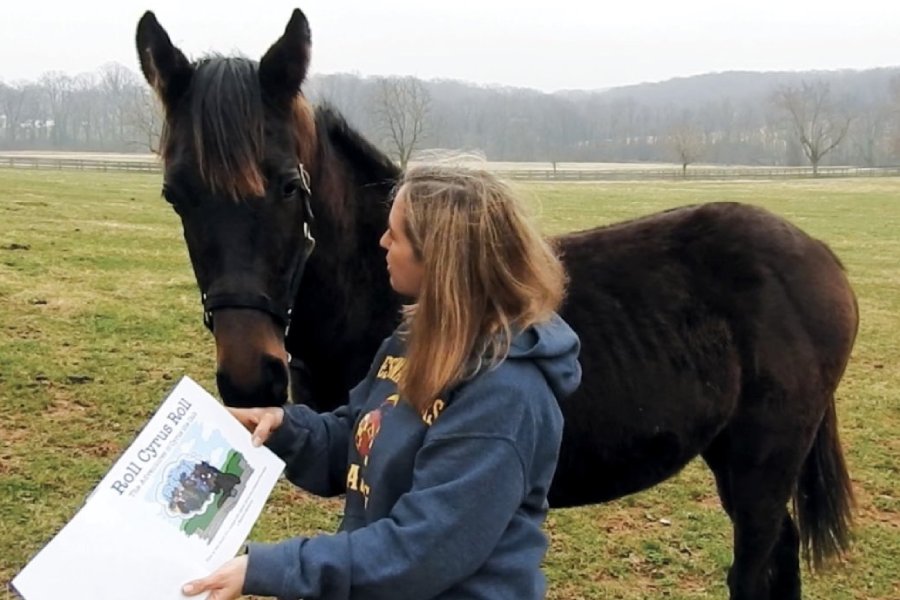 Fast forward to July 2020, and volunteering on the farm was one of the few safe activities during a worldwide pandemic. We fed the horses and gave them baths, after which all but one horse enjoyed a good roll in the sand. Baby Cyrus, the son of Hoppertunity, was getting frustrated, only able to paw at the dirt and put his nose to it. I filmed his struggle that fateful summer day and shared it with my dozen Twitter followers later that evening—it went viral. My followers quickly grew by the thousands, wanting to stay updated on the colt's progress. The local news aired his tale, which has been viewed more than six million times. #RollCyrusRoll became much more than a hashtag—it was a complete story.
As Cyrus gained popularity, I learned content creation is not easy. Using social media to grow his fan base, I had the opportunity to give many people unique insight into breeding and foal behavior. I was asked daily for updates, as he became one of the most famous racehorses in the world before ever taking the racetrack. What touched me the most was how many times I heard how the videos of Cyrus helped people during the pandemic. During one of the toughest times of many people's lives, Cyrus was there to bring smiles and laughter. While searching #RollCyrusRoll, seeing the messages still blows my mind. We also send Christmas cards and email updates to his fan club, and the one consistent request we got in response was to turn Cyrus' story into a children's book.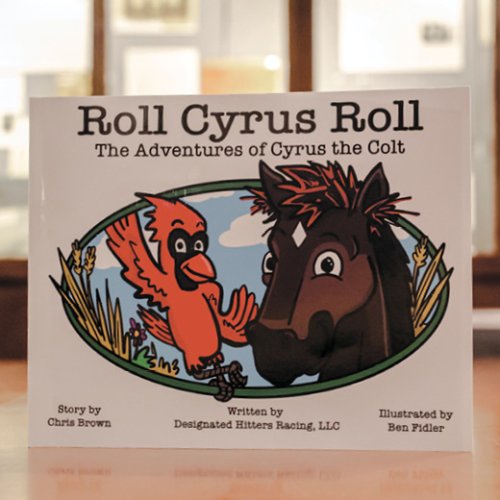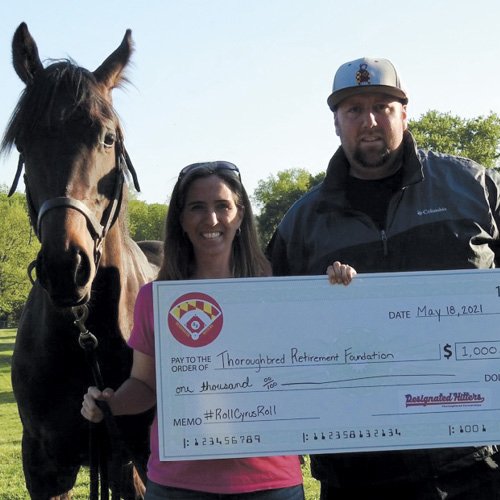 To bring it to life, I collaborated with Dan Heim, a friend and racehorse owner for Designated Hitters Racing, LLC. We probably bit off more than we can chew, but that's our personality. We like to be challenged, just like Cyrus. We brought on my talented Gettysburg roommate, Ben Fidler '07, as our illustrator. We knew details mattered—if there was no ear floof, there was no Cyrus. There is something about the bond from college that is special, and it just felt right to have Ben on our team.
From an internet sensation to published children's book in March 2021, "Roll Cyrus Roll: The Adventures of Cyrus the Colt" tells the story of a young foal who dreams of becoming a famous racehorse, trained by a cardinal named Fred. While based on the real Cyrus, the book has its own theme: It's OK to be different. Even people unfamiliar with Cyrus have told me how important the message is, which is really heartwarming.
Writing a children's book with proceeds going to the Thoroughbred Retirement Foundation, taking on a creative collaboration with a Gettysburg College friend, and then self-publishing was an incredible challenge that I am so glad we tried. Even long after we're gone, we know this published work and its uplifting message will carry on forever.
By Chris Brown '07
Posted: 02/20/23