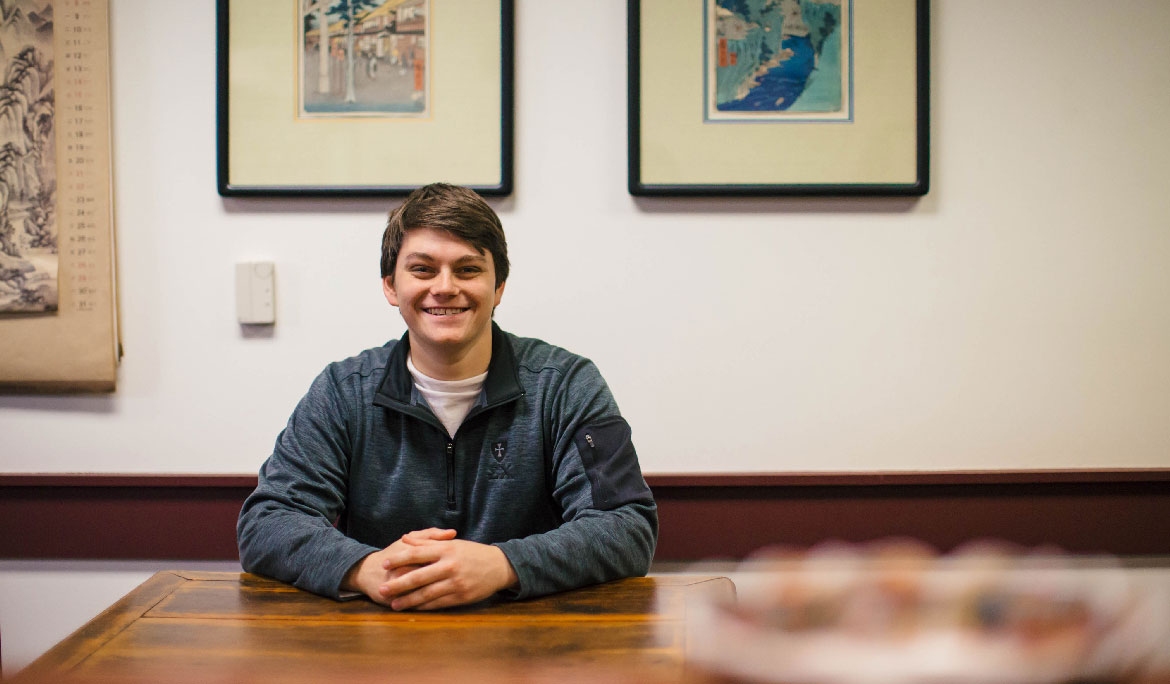 Peter Brainard '20 has been awarded the prestigious Critical Language Scholarship.

The Critical Language Scholarship (CLS) Program is an intensive overseas language and cultural immersion program for American students enrolled at U.S. colleges and universities. The program is part of a government initiative to expand the number of Americans studying and mastering foreign languages that are critical to national security and economic prosperity. CLS plays an important role in preparing students for the 21st century's globalized workforce and increasing national competitiveness.

Petey will be living in China this summer, studying with other American students and working on becoming fluent in Chinese. He will be at Dalian University of Technology in the province of Dalian. Following this, he'll be studying in Shanghai in the fall to double up on his language learning.

Congratulations, Petey!