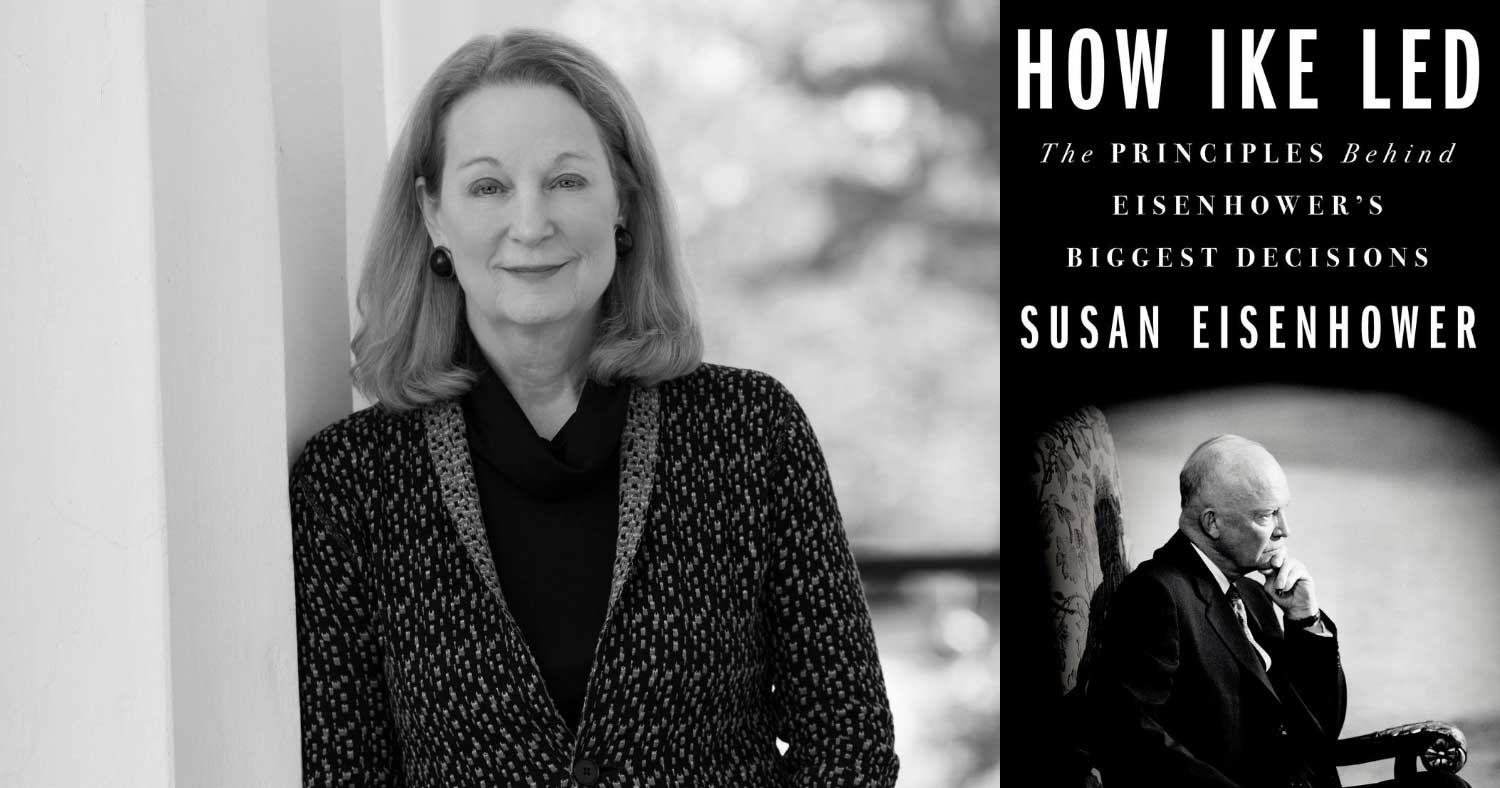 In the eyes of Susan Eisenhower, the key to change is held by our rising generations. Her grandfather, President Dwight D. Eisenhower, shared a similar confidence in the potential of our future leaders, evidenced by his legacy of Gettysburg College's Eisenhower Institute (EI), which equips students with the leadership skills needed to open the door to political and social change.
"Those of us who know something that can be of value to [rising generations] must share it, to prepare them for the future roles they will play. They must know more about the role models in our history that can help guide the way," said Eisenhower, who is Chairman Emerita of the Eisenhower Institute. She also offers an undergraduate program at Gettysburg, Strategy & Leadership in Transformational Times (SALTT), that introduces students to the concepts of strategic thinking and leadership.
Eisenhower further pursues this undertaking—sharing valuable insight—in her new book, How Ike Led: The Principles Behind Eisenhower's Biggest Decisions, which will be released on August 11. She will be hosting a virtual book launch event with the College on September 23.
"How Ike Led is fundamentally a book about the intersection of strategy and what I think of as real leadership," Eisenhower said. "This is a vital topic at this period of American history. Too many people today in positions of responsibility assume a short-term view of the issues they are dealing with and fail to seek the consensus necessary to develop and act on a clear set of goals. Eisenhower's overarching goal was to unite American citizens and make our system one of hope and fairness to Americans of all 'race, colors and creeds.'"
To many, Ike was a historic leader who was not afraid to use both his head and his heart, and How Ike Led underscores this. It is a reminder to all individuals, but specifically rising generations, that the foundation of great leadership is trust, which is based on human interaction. And that trust, Eisenhower says, must be earned every day.
Tucked beneath the monochrome cover on the dedication page, Eisenhower writes to her Gettysburg College SALTT students and to the rising generations across the country, dedicating How Ike Led to them.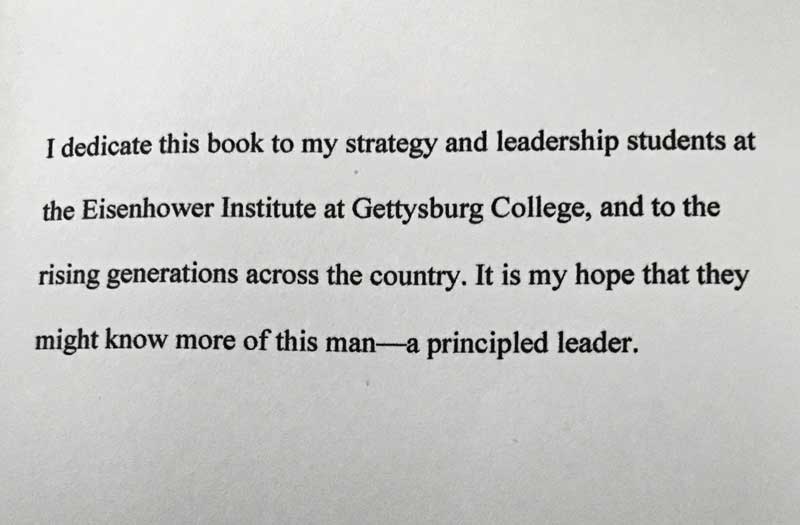 "I wanted my SALTT students, as well as College undergrads and rising generations, to know Eisenhower—not just his accomplishments as a leader. There were other vital elements he possessed, including character, focus and empathy," Eisenhower said. "It has been a great privilege for me to interact with my Gettysburg EI students and, in the context of my new book, I believe that Ike has a lot to say to them."
Listen to Episode 2 of Gettysburg College's podcast, Conversation's Beneath the Cupola, in which President Bob Iuliano and Eisenhower further discuss the legacy of Dwight D. Eisenhower at Gettysburg College through the lens of the Eisenhower Institute, the state of the current political climate, and Eisenhower's new book.
By Molly Foster
Photos by Miranda Harple / courtesy of Susan Eisenhower
Posted: 08/10/20