Professor Scott Hancock, Associate Professor of History and Africana Studies, speaks with CNN's Michael Smerconish on Confederate monuments at Gettysburg National Military Park, as calls to remove Confederate monuments are heard across the country. Watch the full interview below.
Speaking to the same topic, Hancock has also been featured recently on WITF's Smart Talk Tuesday radio show, The Way of Improvement Leads Home podcast, and has written an article titled "The Limits of Black Forgiveness" in The Journal of the Civil War Era. He has also been quoted in The Morning Call and the York Daily Record.
Learn more about Hancock and his work.
Watch the video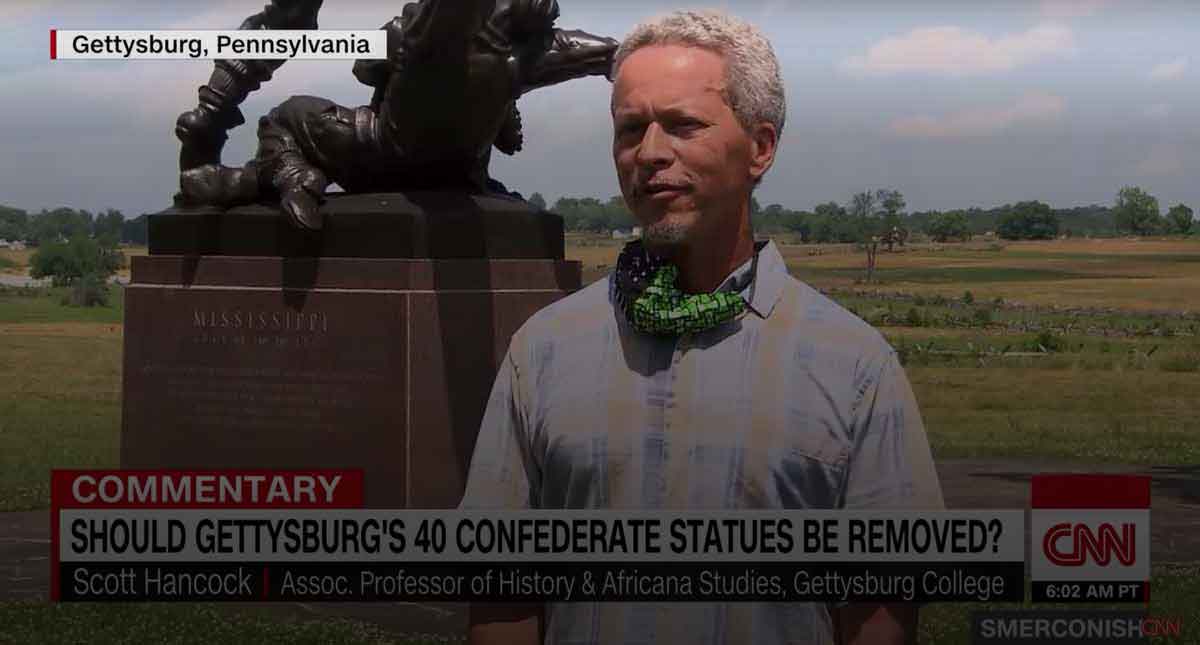 Additional coverage