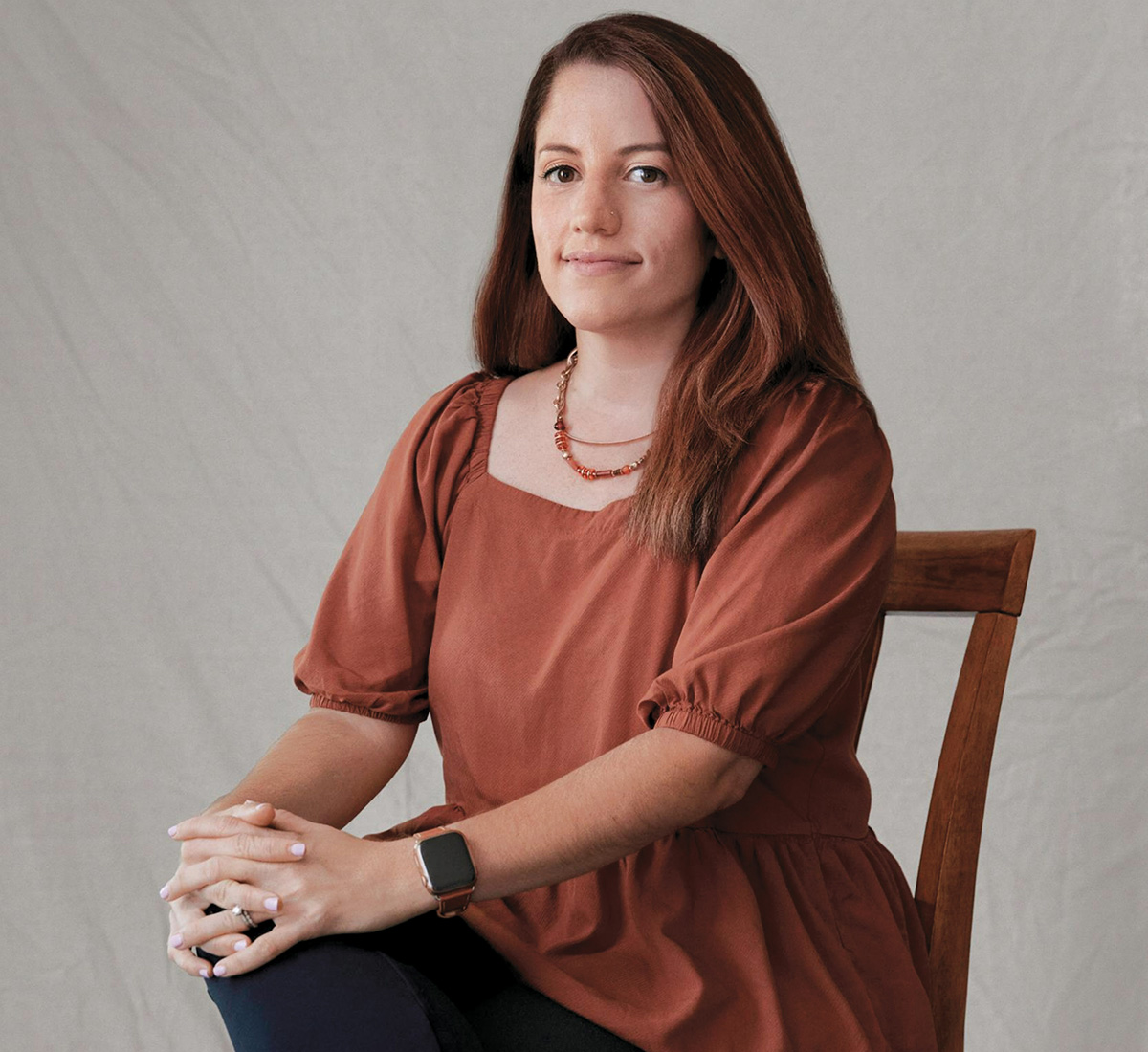 Greetings of "hola" and "bienvenidos" resonate through drawings crafted with crayons and colored pencils—small acts of kindness to welcome immigrant youth to the United States. While studying each hand-illustrated card made by Pennsylvania elementary school students, Rachel Rutter '11 is inspired, as making a difference in the lives of immigrant children is at the heart of her work. Every day, she ensures they not only feel welcome in their new home but also have access to the youth-led, youth-centered legal and social services they deserve.
Established in 2015, Rutter's self-designed nonprofit Project Libertad has helped approximately 3,000 individuals during the last three years alone.
What began as an organization serving immigrant youth across Pennsylvania, primarily Bucks, Chester, and Montgomery counties, has since gained a global footprint. In 2022, Project Libertad supported youth from Angola, Bangladesh, Colombia, the Democratic Republic of Congo, El Salvador, Ukraine, and Vietnam.
The seeds for Rutter's mission to advocate for the needs of youth were planted at Gettysburg College, where she discovered El Centro through the Center for Public Service (CPS). Administered by Gettysburg College's Spanish Department and Spanish Prof. Lola (Maria) Fernandez Perez, El Centro provides academic and mentoring support for at-risk children in Adams County. There, Rutter, an English, Spanish, and Africana studies triple major, tutored immigrant children and served as a program coordinator for its summer camp. Then during her junior year, studying abroad in Spain allowed her to delve into a culture distinct from her own as she increased her Spanish oral and written skills.
After graduating from Gettysburg, Rutter joined the Peace Corps in Costa Rica from 2012 to 2013, where she built upon her intercultural fluency and communication skills. She then received her J.D. from Drexel University's Thomas R. Kline School of Law in 2016 before becoming an attorney at HIAS Pennsylvania, a nonprofit providing legal services to low-income immigrants and refugees. At HIAS, Rutter learned immigrant children do not have a right to receive a court-appointed lawyer in immigration court. Without receiving proper resources, they often face representing themselves in immigration court while also struggling with other basic needs.
"There were kids who were homeless, didn't have food, had problems with their families, or needed therapy," said Rutter, reflecting on her HIAS role, which served as the catalyst to leave her full-time job and launch Project Libertad. "We're holistic in meeting social services needs. That's what makes us unique."
Serving Selflessly
The stories she hears, the children she encounters, and the situations that arise in her day-to-day work continually motivate Rutter to advocate tirelessly for her clients.
As part of Project Libertad's outreach efforts, Rutter focuses on confronting and dispelling myths and misconceptions about immigrant children through trainings, especially for elementary through high school educators. She also makes a conscious effort to develop connections with the youth whose lives are touched by Project Libertad.
While building a network of support for these children, Rutter traces her unfailing grit to her experience at Gettysburg College, where she drew connections between the knowledge she gained in the classroom, the experience she acquired through her co-curricular activities, and her aspirations for her career. Studying with Emeritus Spanish Prof. Kerr Thompson and Emeritus English Prof. Leonard Goldberg strengthened her communication and analytical skills and gave her invaluable mentorship.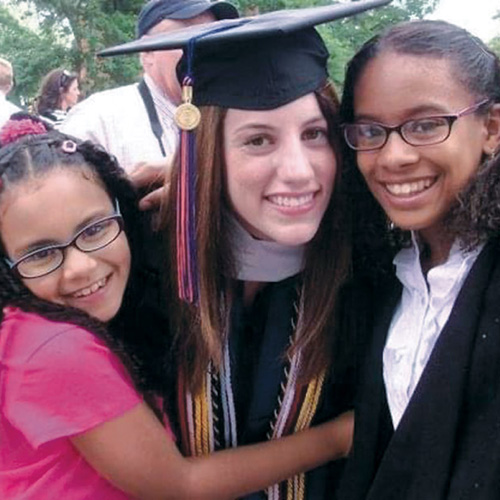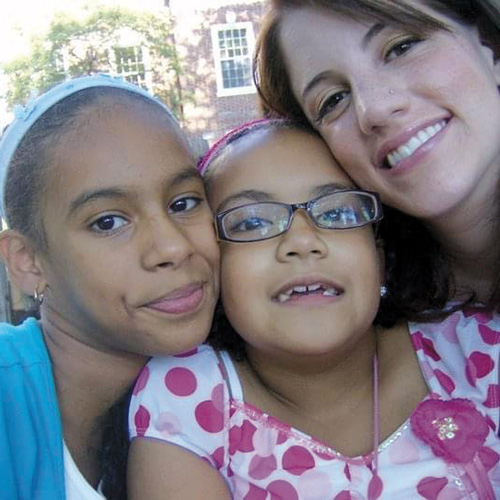 "The paradox about Rachel is that she's absolutely individualistic and altogether selfless," said Goldberg. "She has as clear a sense as anyone I know of how to gather the kind of experiences and perspectives that would allow her to make a massive difference in other people's lives. She wanted, as a student, to explore in depth everything she was passionate about. Yet, she was also laying—through the equivalent of an academic five-year plan, and through the enormous amount of time and energy she committed to service—the foundation that has led up to Project Libertad."
With Rutter's dedication, Project Libertad has gained national and international recognition. In 2021, Rutter was named a 2021 #AerieREAL Changemaker. Aerie, a women's clothing and intimates retailer, offered her a $20,000 grant, recognizing her work to provide resources to strengthen communities and create social consciousness by empowering youth. Then in 2022, L'Oréal Paris honored her with its Women of Worth distinction, spotlighting women who uplift their communities through service to others. Each Women of Worth honoree received a $20,000 award to benefit their charitable cause, mentorship from the L'Oréal Paris network, and a national platform to tell their stories.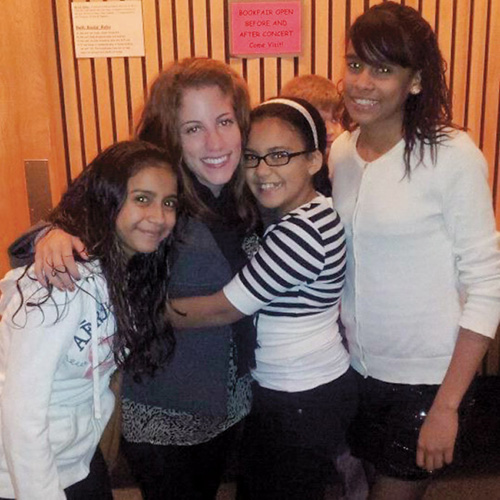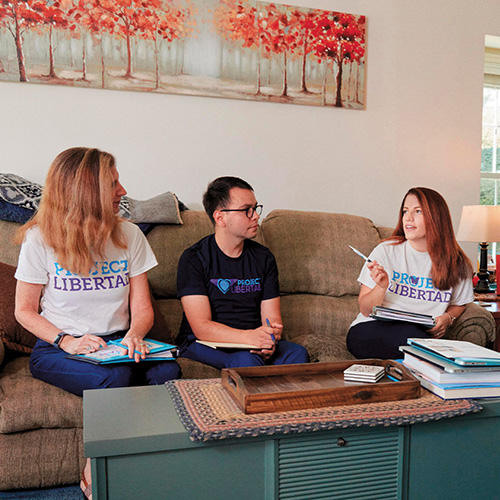 "Rachel beautifully embodies what it means to be a L'Oréal Paris Women of Worth honoree," said Crystal Thompson, L'Oréal Paris associate vice president of brand engagement. "She champions our youngest and most vulnerable with generosity and tenacity, reminding each and every one of them that they are worth it."
Fulfilling A Need
As she looks toward the future, Rutter continually appreciates the power of the Gettysburg Network—it reunited her with Olivia Knight '11, an environmental studies major and fellow Gettysburg classmate who was driven to help amplify Project Libertad's work.
While they first met in 2007 at a Send-Off for their class, they didn't cross paths until senior year. It was then that they realized they had "a deep affinity" for the children they helped through volunteering at El Centro, Knight said. Growing up in Lancaster County, Pennsylvania, they also studied abroad and had a passion for the Spanish language.
While their post-graduation lives took them on separate but somewhat parallel paths with volunteer organizations—Knight participated in Brethren Volunteer Service in Texas while Rutter joined the Peace Corps—their Gettysburg connection dovetailed with their careers.
"In 2018, when my husband and I decided to move back to Pennsylvania, I became interested in what my Gettysburg friends were doing. I looked up Rachel in a moment of curiosity, discovering that she had founded Project Libertad," Knight explained. "Before thinking too much, I sent her a very long email detailing my history from the past years and expressing a desire to reconnect and possibly volunteer with the organization. I had especially been horrified by what was happening with governmental policies related to immigration, and I said in that email to Rachel, 'I feel like I need to do something.'"
Since joining Project Libertad as a case manager in October 2022, Knight has appreciated the impact that Rutter has made on the lives of the children Project Libertad supports and her own life.
"Our Gettysburg connection and the commonalities we share from that era make us uniquely suited to team up on this work," Knight said. "In this field, the stories of childhood trauma and frustration with government bureaucracy are numerous and at times heartbreaking. We get angry together or we learn from a particular mistake, and it feels like we are fighting the good fight."
With Project Libertad's growth over the last several years, Rutter remains steadfast in advancing her consequential work that began at Gettysburg College to make the world a better place, especially for young people.
"I am currently the only attorney at Project Libertad, and I have about 80 kids that I represent right now. It's really hard to tell them no, especially when I can help them, and it's not likely that somebody else will," she said. "I've gained more confidence in myself as I go along and recognized the need to have faith in myself just as others have put their faith in me."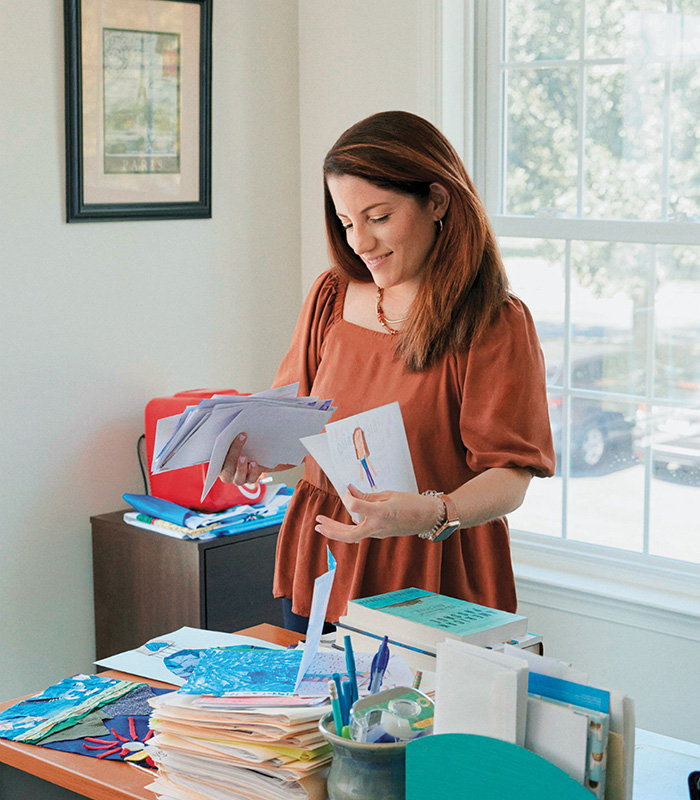 Visit projectlibertad.org to learn more and discover volunteer opportunities.
by Michael Vyskocil
Posted: 08/16/23