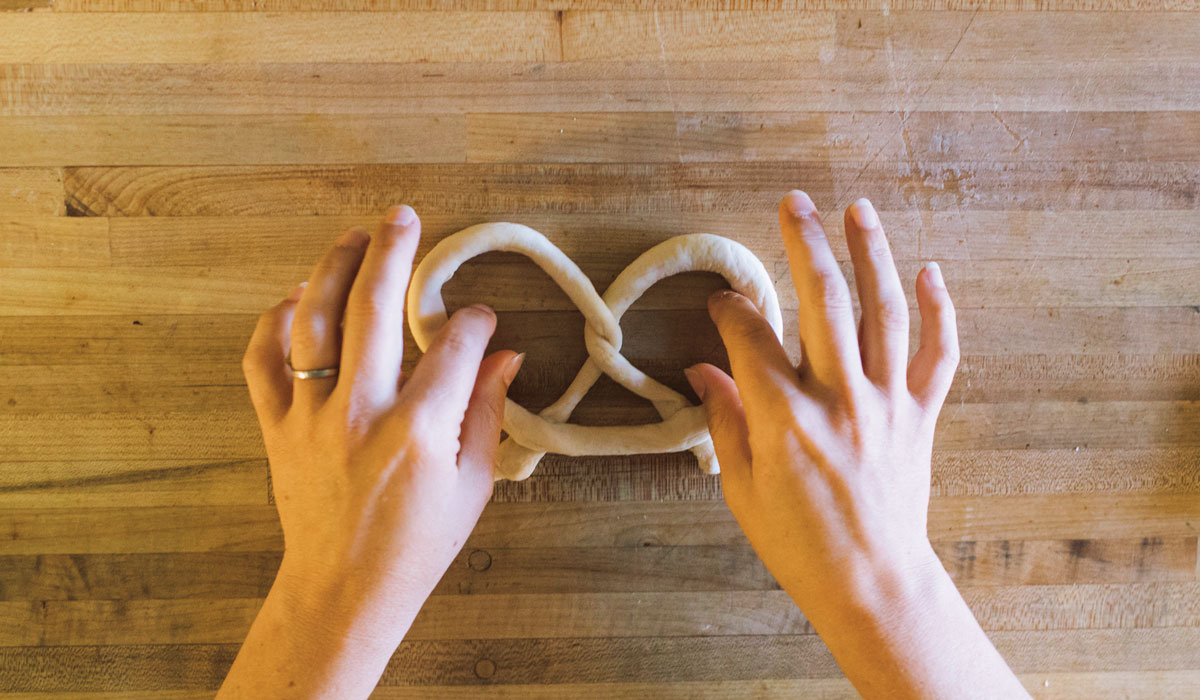 I've been many things since graduating from Gettysburg College: a PhD dropout, a high school teacher, a graphic designer, a marketer, an event planner, a fundraiser, and a community builder. What I never thought I'd be: a pretzel company owner.
When my friends approached me about starting a soft pretzel business in York City in 2014, I didn't know where I fit in. I'm not a baker; I had literally never touched yeast before because it freaked me out. But since my return home to York in 2010, I have thrown myself into the downtown revitalization scene and tried to surround myself with the type of people who want to make things happen.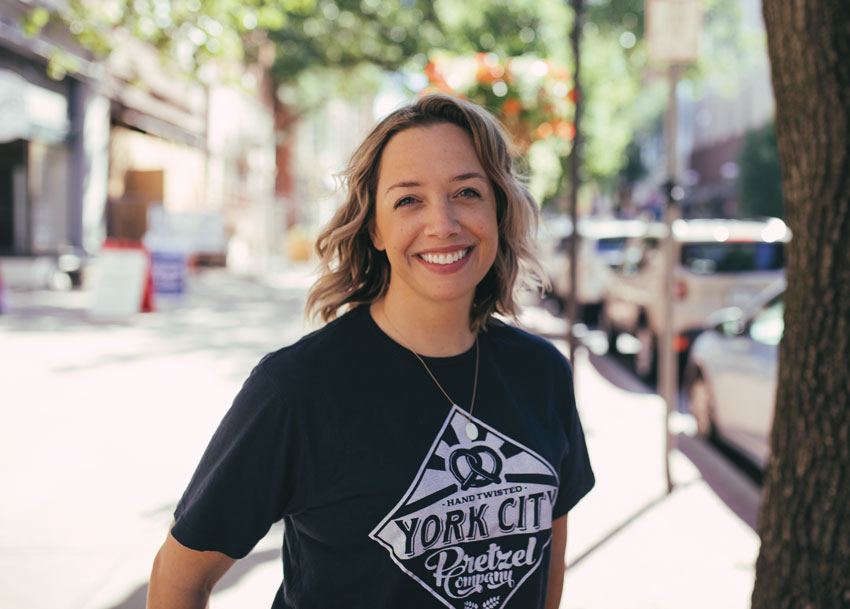 Combined, my business partners and I have backgrounds in entrepreneurship, food service, management, distribution, marketing, public relations, and events—we're pretty much the Avengers of pretzels.
Pretzels have been around for thousands of years. Some of them taste that way. But we come from York County, Pennsylvania, snack food capital of the world. This region is a part of who we are as people, and it is a part of our pretzels. At York City Pretzel Company, we're all about the German-style soft pretzel served with a local twist. Our old Bavarian-style recipe might sound simple, but it isn't your ordinary pretzel.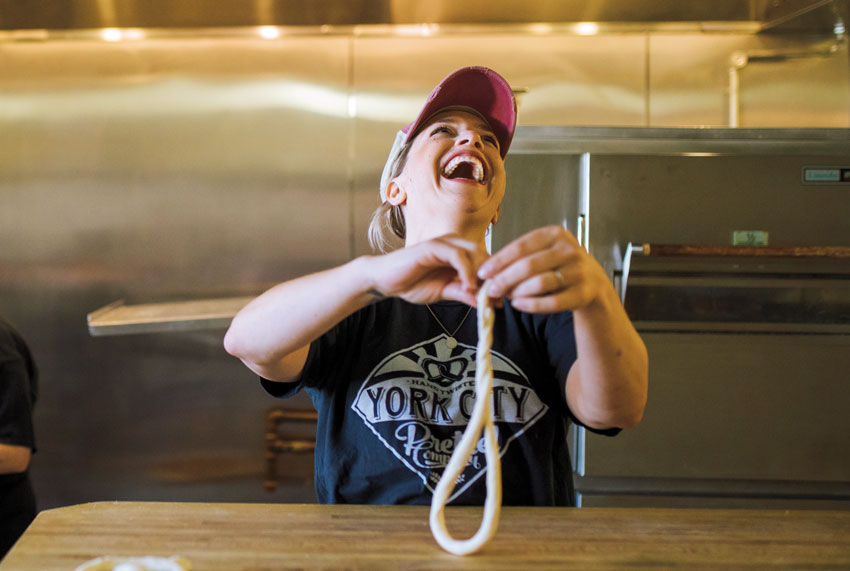 The recipe I'll share with you, however, is more than just about making pretzels. It's a recipe I learned for building community and a good life.
Flour
The main function of flour in baking is to build structure. Find your foundation: what you stand for and what you care about. Build from there.
Water
It's responsible for triggering natural chemical processes in the dough. Be a catalyst. Be the change you want to see.
Yeast
A rising tide lifts all boats.
Salt
It enhances the flavor of the other ingredients. Find your people and allow them to challenge and inspire you.
Brown sugar
A spoonful of sugar helps the medicine go down.
Butter
Take the time to savor and indulge — and support your local restaurateurs.
My liberal arts education afforded me the opportunity to be open to possibilities and to try (lots) of different things until I found a fit. Though my journey since graduation has been a winding one, I would encourage anyone to consider the pretzel when evaluating life: keep it simple and always be ready for the twist.
---
Salty & Sweet Soft Pretzel Bread Pudding
Ingredients
5 eggs
1/2 cup brown sugar
2 1/4 cups milk
2 1/4 cups heavy cream
3/4 teaspoon vanilla extract
3/4 teaspoon kosher salt
6 York City Pretzel Company soft pretzels or pretzel rolls, cubed
6 tablespoons caramel sauce
Steps
Preheat oven to 325 degrees F. In a large bowl, whisk eggs with brown sugar, milk, cream, vanilla, and salt. Toss pretzel cubes in custard. Pour into a 9×13″casserole dish. Top with caramel sauce. Bake covered for 20-30 minutes until custard is set.
Serve warm, ideally with a scoop of Kilwin's Salted Caramel ice cream!
Photos by Miranda Harple
Posted: 10/01/19