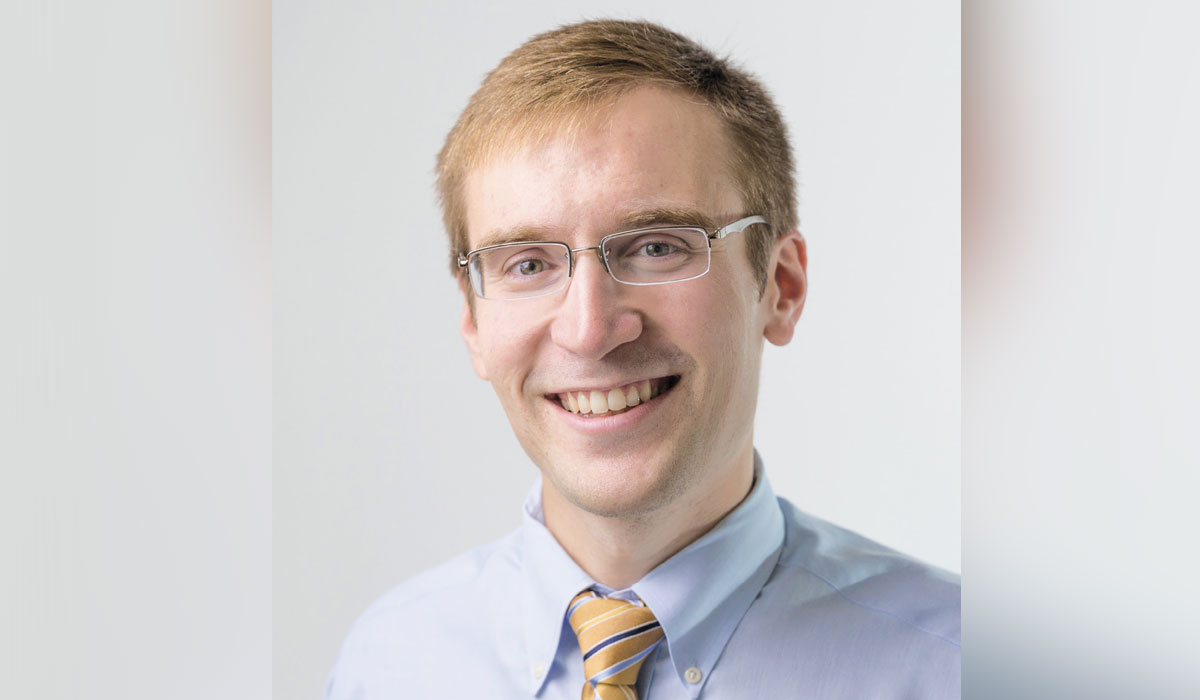 When Political Science Prof. Douglas Page reflects on his roots, he distinctively remembers the role that education and civic engagement has continually played in his life—cherishing the people and moments that nurtured these interests and propelled him toward his career in education.
His mother, Janis, was a kindergarten teacher—in the classroom and at home, she modeled the formative role an educator can have in a young person's life. His father, Luther, worked in the textile industry in Lexington, North Carolina, selling machinery for 30 years, a career that evolved in the 1990s to include selling machinery to textile factories overseas in countries like China, Bangladesh, and Turkey. This transition led to Page's first travels abroad, exposing him firsthand to the economic and political landscapes of various countries.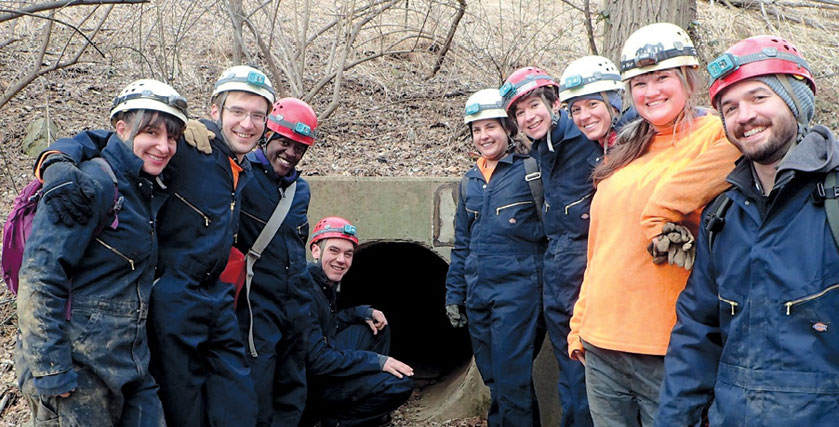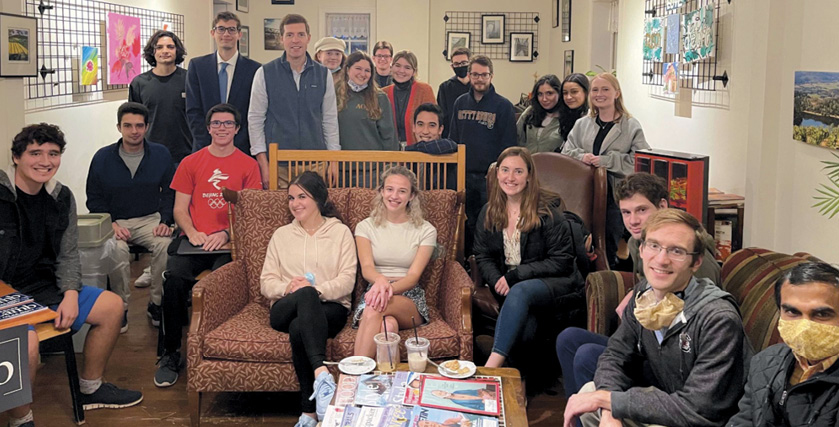 In 2013, Page and his father traveled to Istanbul, Turkey, while Page was pursuing his Ph.D. in political science from the University of South Carolina—a trip he now deems transformational looking back. During that trip, massive protests started against President Recep Tayyip Erdogan, and they bore witness to the destruction that was left behind. They also spoke to workers and shopkeepers who supported Erdogan for his efforts to strengthen the country's economy and trade relationship with the European Union.
"Turkey is a large, majority Muslim, and relatively poor country in comparison to Western European countries, and Turkey sought to define itself as part of the European fold," Page explained. "These differences and the mission to harmonize Turkey and Europe are compelling political dynamics that influenced my decision to study the European Union in graduate school."
Page earned his Ph.D. in 2016 while simultaneously starting his teaching career at High Point University in North Carolina as a visiting professor in the final four months of his doctoral program. Seeing an opportunity to relocate to a college and town rooted in history and political significance, Page was drawn to the liberal arts and sciences environment at Gettysburg College and joined its Political Science Department.
"What I found was a vibrant community on and off campus," Page said about his move to Gettysburg.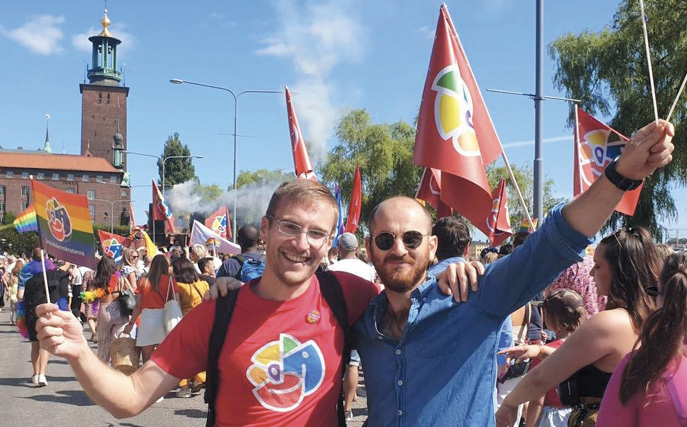 Six years later, Page remains grateful that he chose Gettysburg, as it afforded him so many opportunities, particularly in research. Not only has Page recently served as an expert source in many regional and national articles about political topics, including Russia's invasion of Ukraine, but even more notably, Page is the first faculty member in political science to work on queer politics. His latest research on Bosnia and its path to membership in the European Union analyzed public opinion data from before and after Bosnia's first Gay Pride March in 2019, observing some positive changes in Bosnian support for LGBTQ+ rights. In 2021, Page even presented this research to United States Ambassador to Bosnia and Herzegovina Eric Nelson.
Sharing this passion for research with his students, Page and research assistants Catharine Arranz '20, Matthew Montes '22, and Taylor Paulin '22 coauthored a paper, "Reassessing the Relationship Between Homophobia and Political Participation," which was published in the European Journal of Political Research in February 2022. Their research found that homophobic respondents are turning out to vote more than tolerant respondents in countries with high levels of persecution against LGBTQ+ people.
"Responding to criticism, incorporating feedback, and editing the paper help teach students to be flexible and adaptable—an important skill in jobs," said Page, who learns alongside students, too. "For me, talking with students and reviewing their writing helps me reflect on my own arguments and articulate them better."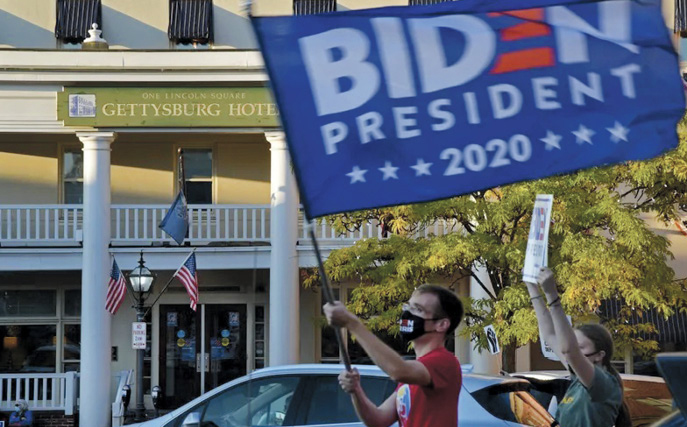 Outside of the classroom, Page is an advisor for College Democrats, encouraging students to vote and helping with voter registration. He even assisted the club in bringing U.S. Congressman Conor Lamb to campus during his campaign in 2021. In his free time, Page does much of the same, sparking civic engagement through conversations wherever he goes and volunteering to canvass for campaigns—including Joe Biden's 2020 run for president.
He also enjoys brisk runs on the battlefield and playing the bass guitar with his friends at Waldo's & Company, an art house and coffee shop in downtown Gettysburg. But above all, he cherishes the community that uplifts his passions and deep-rooted interests.
"My political conversations with students, friends, and colleagues in both the classroom and at lunch—often with my colleagues—are enjoyable and help build my self-efficacy," Page said. "I have found a great community in Gettysburg."
6 years teaching at Gettysburg
11+ articles published in academic journals
12+ mentions in global articles on Russia's invasion of Ukraine
23 countries visited
6+ elections canvassed
by Ericka Gardner '22
Photographs courtesy of Prof. Douglas Page
Posted: 08/31/22