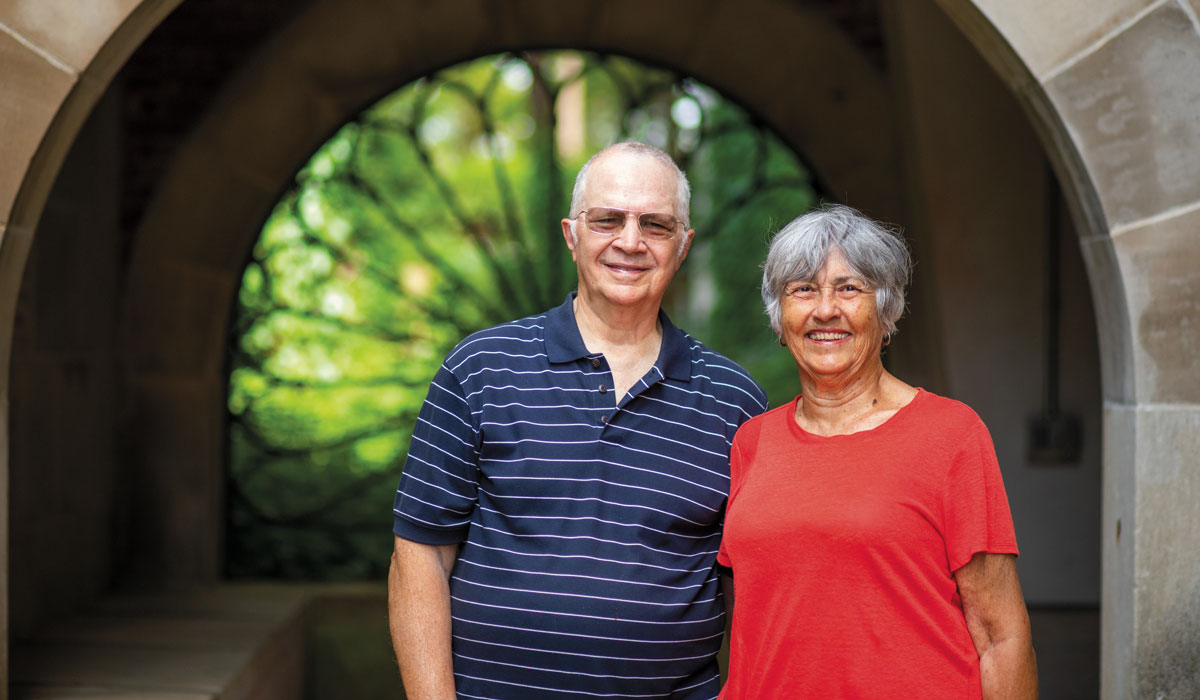 Peter retired as Prof. Emeritus in 2010 from the English and humanities departments at The University of Kansas (KU).
Peter Supports G'burg Because
The English department at Gettysburg put me on the path of working for nearly 50 years at KU as a scholar, classroom teacher, and administrator. Gettysburg gave me my life's work. For this gift, my family and I are deeply grateful.
Honoring a Legacy
Supporting the College gave me and my wife, Pam, an opportunity to commemorate the life of our deceased daughter, Antonia, who was well on her way to an academic career in literature and the arts when she became seriously ill in 1990 while studying in Italy. She died in 2017 after a long struggle. We welcome this opportunity to celebrate a life cut all too short.
What Excites You About the College Today?
Its strong commitment to a liberal arts education and open-minded critical thinking.
Most Influential Profs
The late Richard Geyer and James Pickering, with whom I studied romantic poetry and Victorian fiction, respectively.
Career Highlights
I owe the diversity in my academic career [as a dean, author, and professor] to the diversity of my experiences at Gettysburg, where I began my military experience in the ROTC, my literary work in the department of English, and my administrative work with Gettysburg's honor and fraternity system.
Photos by Brandon Parigo
Posted: 10/01/19