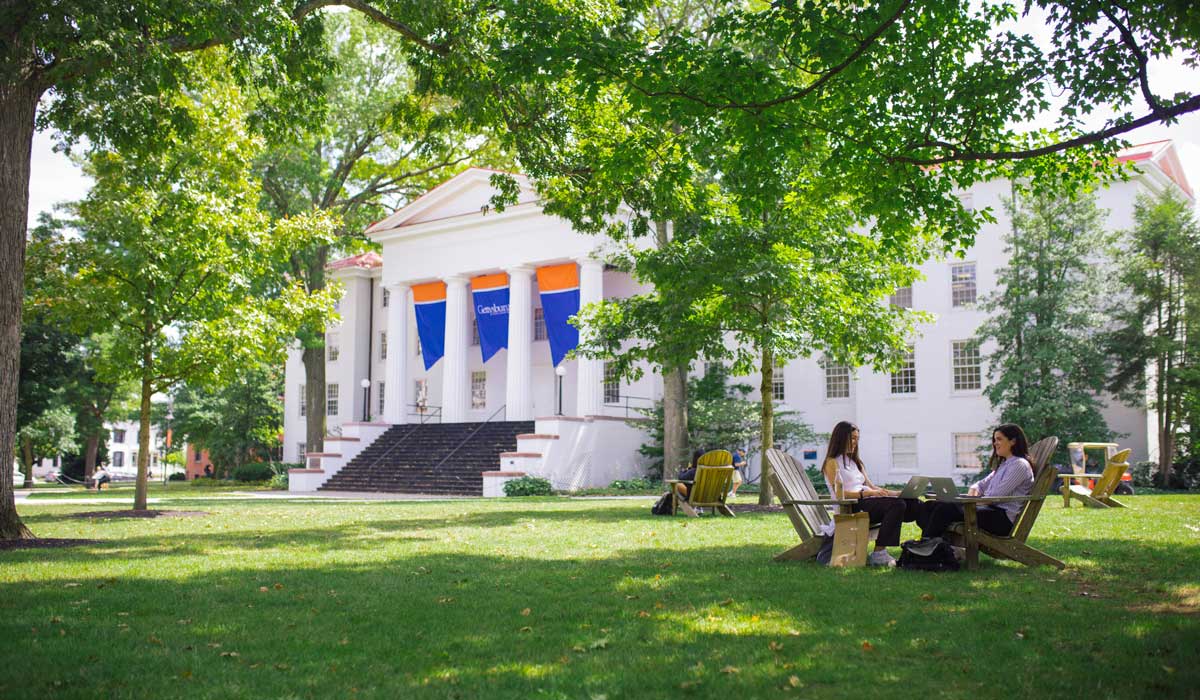 Following a comprehensive national search, Gettysburg College announced Dr. Eloísa Gordon-Mora as its new Chief Diversity Officer. Dr. Gordon-Mora will serve as a member of the President's Council and advance the institution's diversity, equity, and inclusion (DEI) priorities into the future.
Recognized as one of "35 Outstanding Women in Higher Education" by Diverse: Issues in Higher Education, Dr. Gordon-Mora is a renowned leader in DEI practices with a longstanding commitment to democratic civic engagement and social justice. She currently serves as the inaugural University Diversity and Inclusion Officer at the University of Nevada, Reno (UNR).
"I am delighted by Dr. Eloísa Gordon-Mora's decision to join the Gettysburg community. She is the ideal person to partner with the campus to build off the foundational work established by Dr. Jeanne Arnold, the College's inaugural Chief Diversity Officer," said President Bob Iuliano. "It is fundamental to our mission that every Gettysburgian finds our community to be an inclusive, welcoming home, where they can do their best work and be their authentic self. A place that recognizes that creating a truly inclusive community is everyone's responsibility and ultimately enriches the entire community. Eloísa is committed to this work and brings with her extraordinary experience, enormous personal warmth, and a belief in what this College represents and in our ambitions for our community and beyond."
Dr. Gordon-Mora worked as the University of Nevada, Reno's chief DEI architect, responsible for designing and implementing the university's first DEI Strategic Action Plan. Throughout her distinguished tenure, Dr. Gordon-Mora partnered with the university and surrounding community to organize and champion advocacy efforts, including around issues of immigration, domestic violence, DACA and educational policy, bias and racial injustice, anti-Semitism, LGBTQ+ rights, women's rights, and poverty.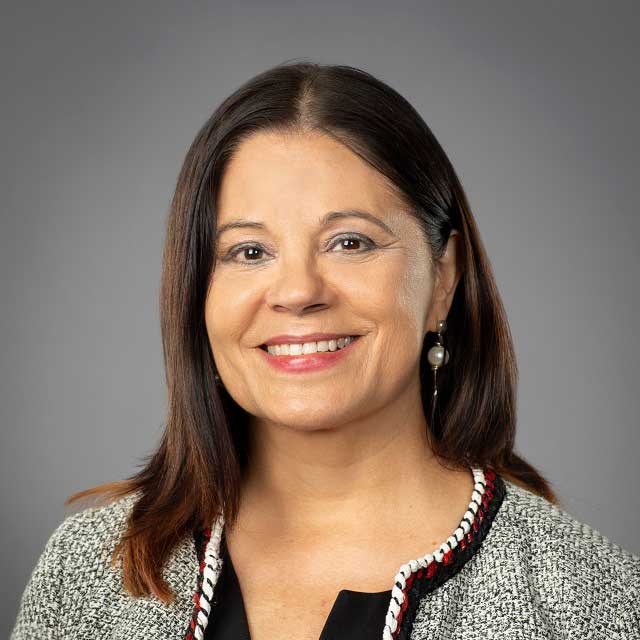 She was also instrumental in creating dynamic educational programming at UNR, like the recurring series Dialogue, Equity, and Democracy. The program teaches students how to leverage the tools of dialogue to advance equity and democracy in today's polarized political environment.
"As President Bob Iuliano has stated with respect to our current history, Gettysburg College is particularly 'positioned at the intersection of a defining moment of American democracy'—indeed, not only in preserving our understanding of democracy, but through engaged and profound teaching and learning to forge ahead a fuller and more sustainable evolution of the nation's democratic experience; and honestly, what could be more important than that," said Dr. Gordon-Mora. "Gettysburg College's history, mission, and educational practice speak deeply to me and I cannot think of a more inspiring place to be."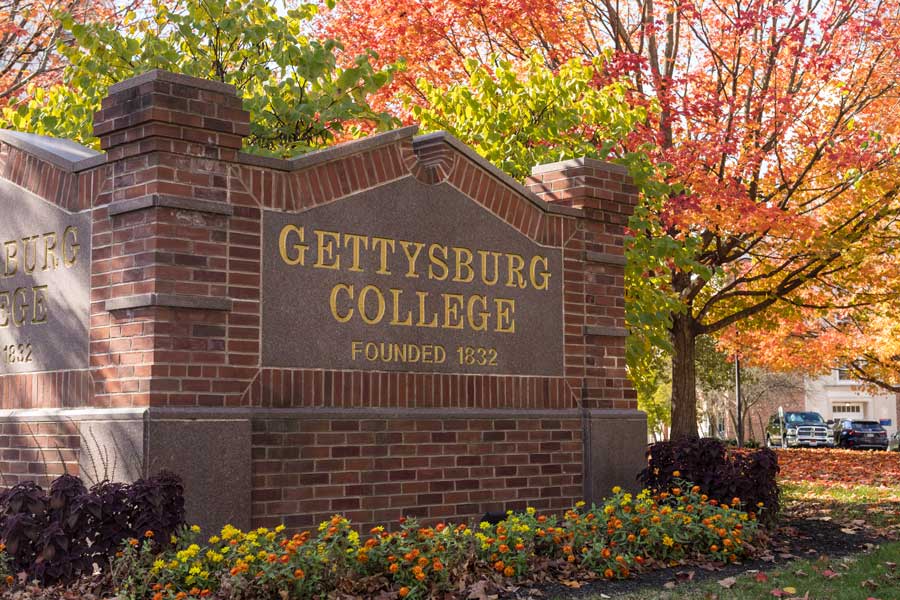 Dr. Gordon-Mora worked alongside undergraduate and graduate students to create greater synergy of DEI programs at UNR and, in turn, increase the impact of more broadly shared DEI goals. Similarly, she partnered with UNR's Faculty Senate to enhance DEI faculty development efforts, including the launch of a series of workshops on inclusive excellence in the classroom, addressing both curricular and pedagogical matters.
At the state level, Dr. Gordon-Mora is one of two higher education representatives from Nevada on the Northwest Commission of Colleges and Universities' Equity Council, and she is an active member of the Nevada System of Higher Education's Inclusion, Diversity, Equity, and Accessibility Council, for which she served as chair in 2020-21. In addition, she has been a committed member of the National Association of Diversity Officers in Higher Education.
"I would like to extend a warm welcome to Dr. Eloísa Gordon-Mora," said Clayton Brosend '24, an economics and public policy dual major and Italian studies minor, who served as a student representative on the search advisory committee. "Her expertise will be of great importance in inspiring congruence with Gettysburg College's core mission to provide a pluralistic and consequential education that recognizes the inherent worth of all individuals and their unique values, ideas, and experiences."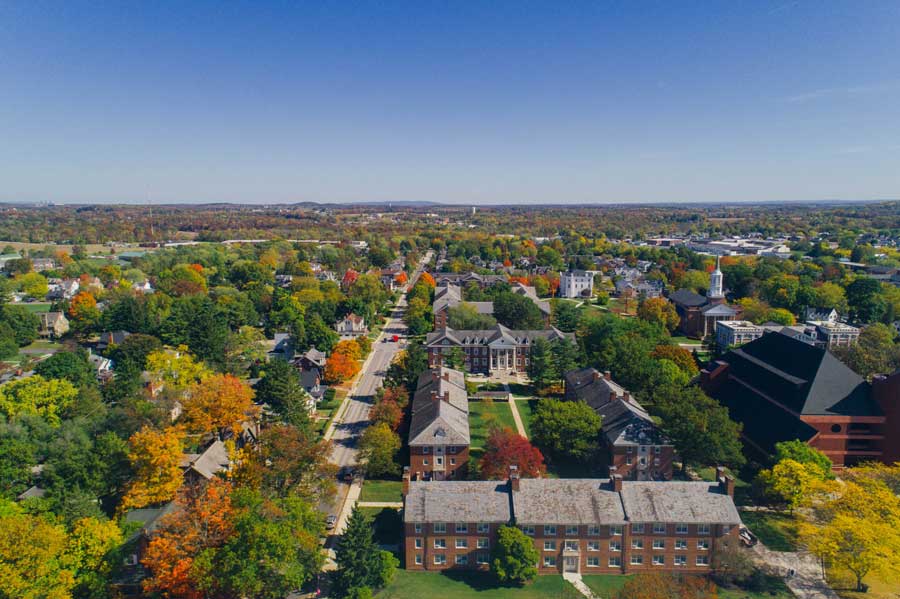 Dr. Gordon-Mora previously was the Dean of the School of Social Science, Humanities, and Communication at Universidad Ana G. Méndez (UAGM) and Vice President for Academic Affairs at Universidad del Sagrado Corazón, both in San Juan, Puerto Rico. In these roles, she focused on curricular, co-curricular, and programmatic developments and strategies not only to promote greater retention and graduation rates, but also to advance inclusionary practices addressing class, race, ethnicity, nationality, gender and gender identity, sexual orientation, ability, and other considerations from an intersectional lens.
As Dean, she established local and international collaborations to expand the universities' footprint on issues related to social justice, civil rights, poverty, and democracy—particularly after the devastation of Hurricane María and Puerto Rico's subsequent financial crisis. She also participated in the accreditation process with the Middle States Commission on Higher Education, including receiving a special designation by the Chancellor and Vice Chancellor to lead the revision process of the general education component of the university.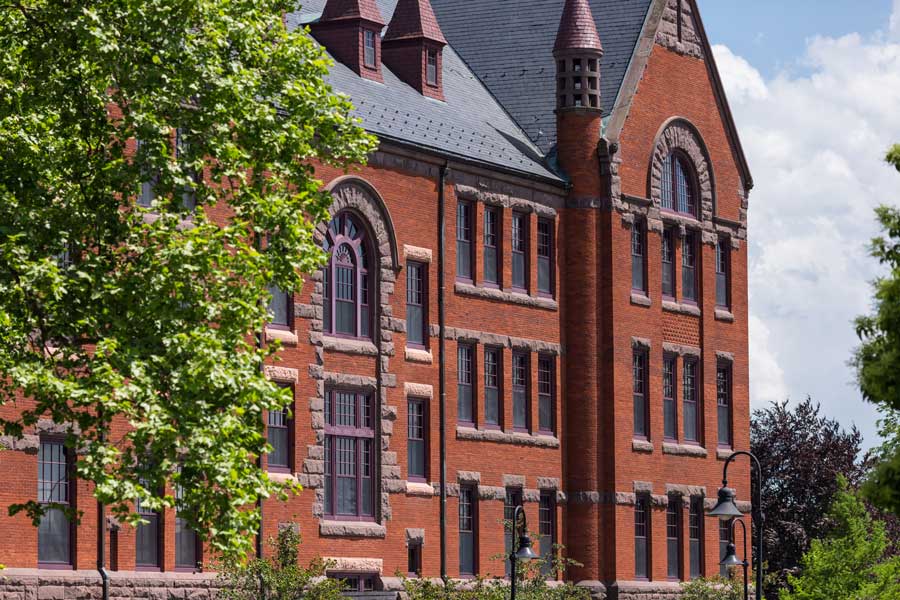 Prior to relocating to Puerto Rico in 2007, Dr. Gordon-Mora worked in New York City for more than a decade, advancing a variety of academic, non-profit, and community projects. She served as Vice President for Government Affairs at Safe Horizon, the nation's largest victim services non-profit organization, providing social services for victims of abuse and violent crime. In this role, Dr. Gordon-Mora developed the agency's first advocacy agenda centered on diversity and worked to address issues of domestic violence, child abuse, homelessness, and human trafficking.
Dr. Gordon-Mora also gained career experience as Executive Director of the Daphne Foundation—a philanthropic organization that funds grassroots, self-managed organizations working on issues of marginality and poverty, particularly impacting women and children in the five boroughs of New York City—and as Executive Director of El Barrio Popular Education Program, an academically recognized, action-based research project of the Center for Puerto Rican Studies at Hunter College. The program provides adult education and supports the civic engagement of Latinas in East Harlem.
Dr. Gordon-Mora earned her Ph.D. in political science, with a concentration on transitions to democracy, from the University of Notre Dame. As an educator and political scientist, she has focused on poverty and globalization, community organizing and urban politics, post-authoritarian/delegative democracies, and politics in Latin America and the Caribbean. She has taught at Bates College in Lewiston, Maine; Universidad de la Frontera in Temuco, Chile; Marymount Manhattan College and Eugene Lang College of the New School for Social Research, both in New York City; and at UAGM. Her research interests include higher education, diversity and inclusion, democratic theory, social violence, and post-colonial and post-structuralist literature.

Posted: 06/21/22