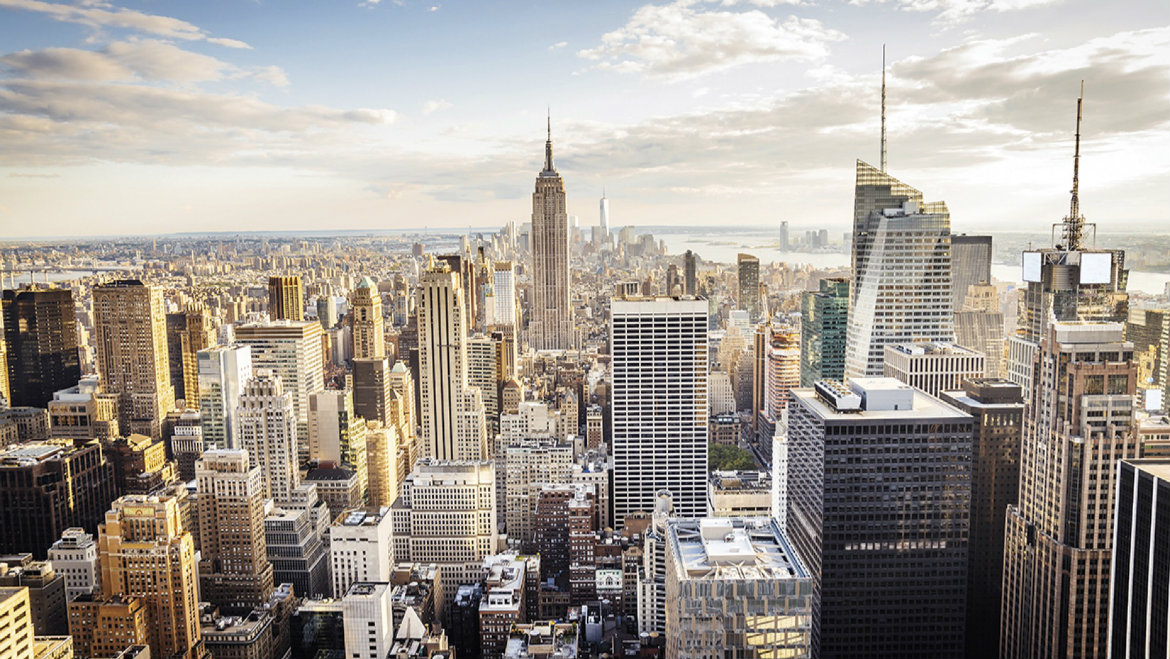 What is the true value of an economics major after Gettysburg?
According to Economics Prof. John Cadigan, it's the development of critical thinking to be able to understand and contextualize data. Beyond those skills, he says, having an awareness of how economic forces contribute to contemporary social problems and solutions is more vital in today's world than ever before.
"If you have any hypothesis on how the world works, the economics major provides the tools and training to evaluate it. We teach people how to answer questions—a skill that is very valuable to a diverse set of employers," said Cadigan.
Learning skills like researching, analysis, and synthesis prepares students for careers that span the private, nonprofit, and public sectors, and also acts as preparation for graduate work in economics, management, business, law, and other fields. The decision-making and problem-solving skills students learn within the context of the College's liberal arts education can be applied to any field.
Find out how an economics degree has set up these alumni for a lifetime of professional success.
Jan Cerny '11
Partner and Investment Manager, BHM Group (Private Equity firm), Vice-chairman of the board, Papcel Group
"I was always keen to study behavior of society and understand its mechanics. Economics provided a great intellectual challenge and combined social science with mathematics and hard sciences, which appealed to me. Since economics is a very analytically-oriented and data-driven science, it builds a great framework or mindset that is applicable almost anywhere. It is not as much what you know, but how you think and how you approach problems, that sets apart those who will succeed in the 21st century."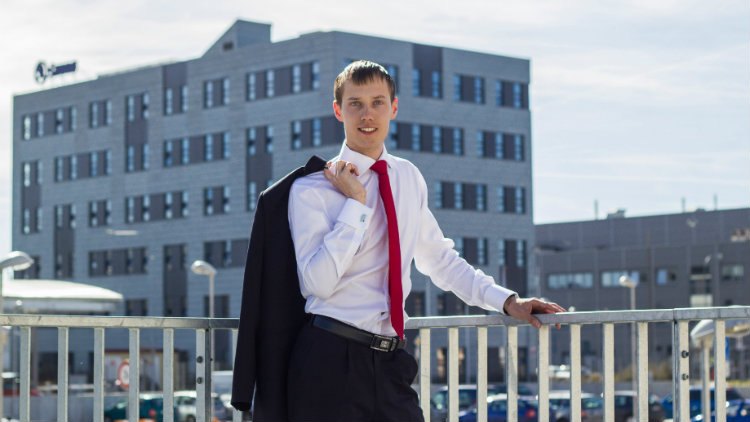 Rachel Fry '15
Talent Development Manager, Omni Cable
"Economics prepares you to analyze how people work on a fundamental level—what motivates them, how they use those motivations to assign value to outcomes, and what their most logical action in any given scenario should be. I've found it to be an invaluable skillset for life in general, as well as the career paths I've chosen to pursue. Couple that with an underlying knowledge of finance and business, and there's no limit to where you can go. The trick is to be open to options and trajectories you've never dreamed of the day you strode into the economics office to declare your major."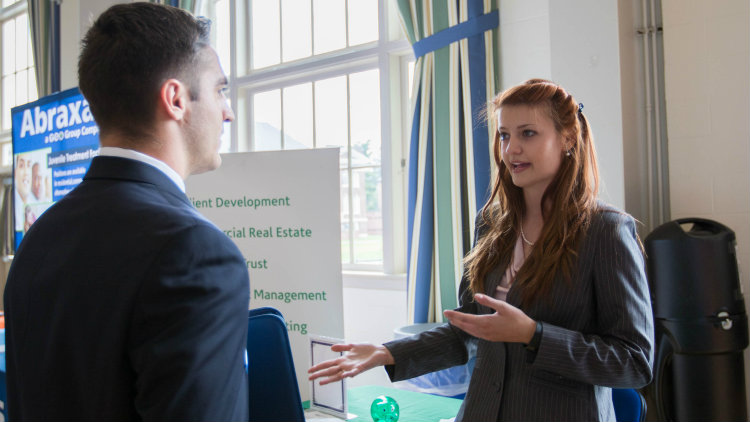 Brad Garner '08
Mechanical Engineer, GE Aviation
"Being able to understand the general trends of data, to analyze that data quickly and in a meaningful way—it's a very important skill. If you can do that, you are going to be ahead in the business world for sure."
Milena Nikolova '08
Assistant Professor of Global Economics & Management, University of Groningen in the Netherlands
"I did not think I would study economics coming in, since my sister studied economics and my mother is an economist. Then, I took a class with Professor Niro, and he was just really phenomenal. Now, I try to interact with my students the same way my Gettysburg professors interacted with me, and that has had an impact on my decision to stay in academia and become a professor."
David Krisch '10
Senior Financial Economist at the Office of the Comptroller of the Currency
"The heavy use of mathematics and statistics of economics at Gettysburg contributed to my success in graduate school and on the job. I worked a lot on monetary policy. Having a macroeconomist work with me on those papers was a big advantage in my undergraduate career. I wrote a paper on how the Federal Reserve and other central banks consider credit spreads in their monetary policy, and I think it's a question that we have all been looking at for the past decade. It's a focus that led me to my current position, and what I continue to study at the Department of the Treasury."
Shannon Brobst '15
Associate Economist, research division at Moody's Analytics
"The amount of macroeconomics I learned in undergrad was really equivalent to what my peers with a master's degree were doing. It's a great starting point. There is still so much more that I can learn, but just being able to keep up with the many great economists here at Moody's and even hold my own—that's been pretty cool. That's what I love about economics. The theories are proven in the real world every day. It's the first time I saw how applicable those theories are, and it made me realize this is what I want to do."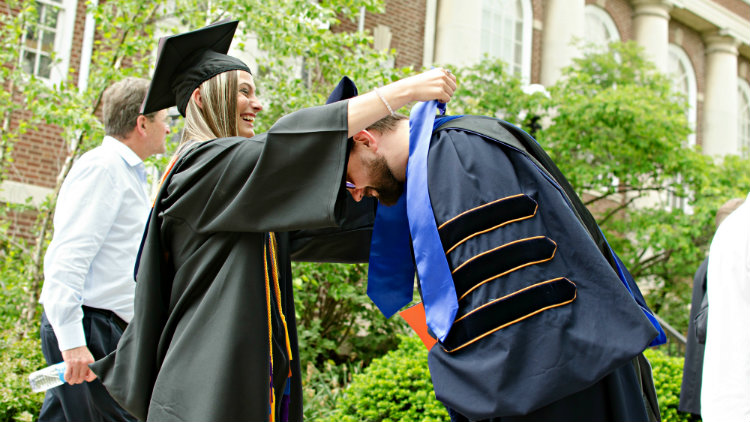 Svet Semov '11
Economist, Amazon Web Services
"I have always been interested in current events and mathematics. Economics was an interesting blend of the two. The Gettysburg econometrics classes were invaluable. In my current work, I use tools at the intersection of causal inference and machine learning. The intuition I got from some of these undergraduate econometrics classes has stayed with me. I have also benefited from my honors thesis research. It helped me get my hands dirty with data for the first time."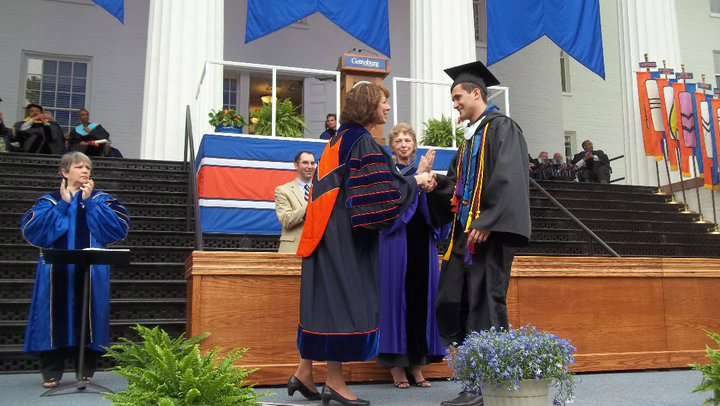 Mary Ehrsam '90
Chief of Staff and Partnerships, Operation Hope
"Economics always made sense to me and interested me. I also looked at economics as a driving indicator of society. How do you help into a more stable life on a path out of poverty? This led me to work for Habitat for Humanity. Then, with Operation Hope, I did an additional turn back to the root of what I was studying at Gettysburg—how can you make the economy work for everyone and how do you do that in a way that is sustainable?"