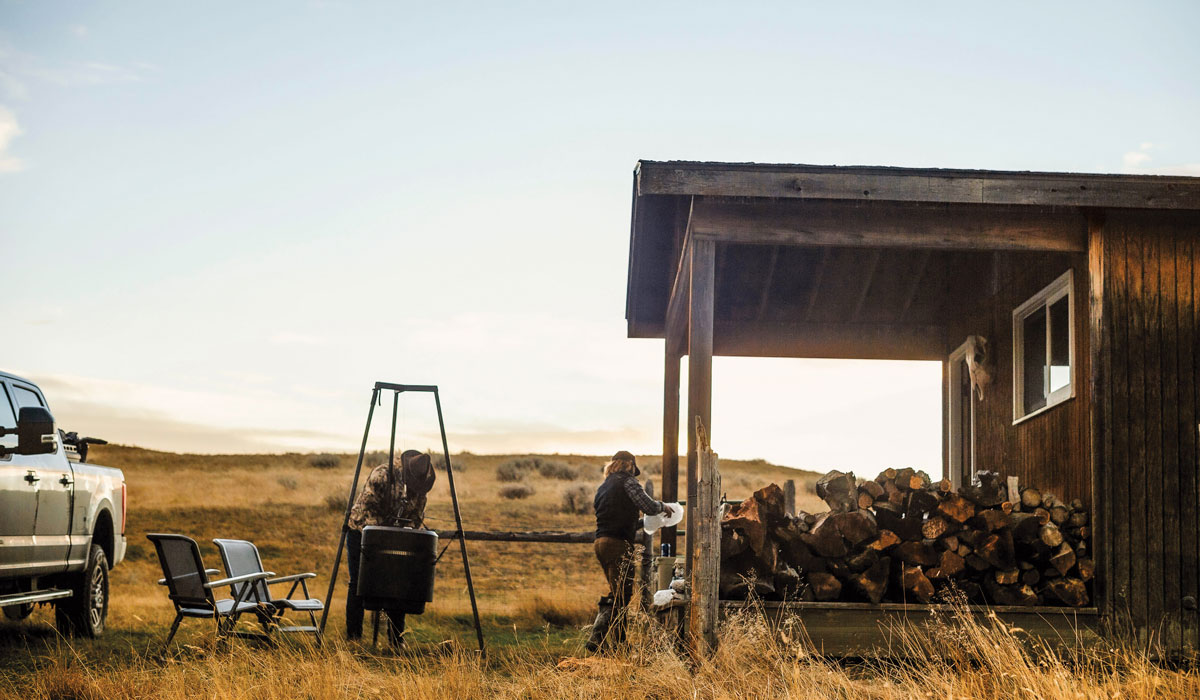 The trees were just starting to change colors and turn brittle as fall came to the rolling hills of Gettysburg. Roby Burch '17 said his goodbyes to his parents who visited him for his last Family Weekend at the College. In that moment, his mind turned back home, recalling fall nights around a firepit on his family ranch, where he grew up in Montana. The hot, crackling embers gave rise to storytelling, roasting food over the fire, and enjoying good company.
"I remember that day clearly. I felt like sitting by a fire. I wanted to hang out with my buddies, burn some wood, and grill some food, but the firepit I was envisioning didn't exist," Burch said. "Well, there was one product, but it was $2,000 and 500 pounds, so that was sort of out of the question for a college kid. So, I made something of my own. I went to Tractor Supply, got some chains and tow hooks, and threw something together."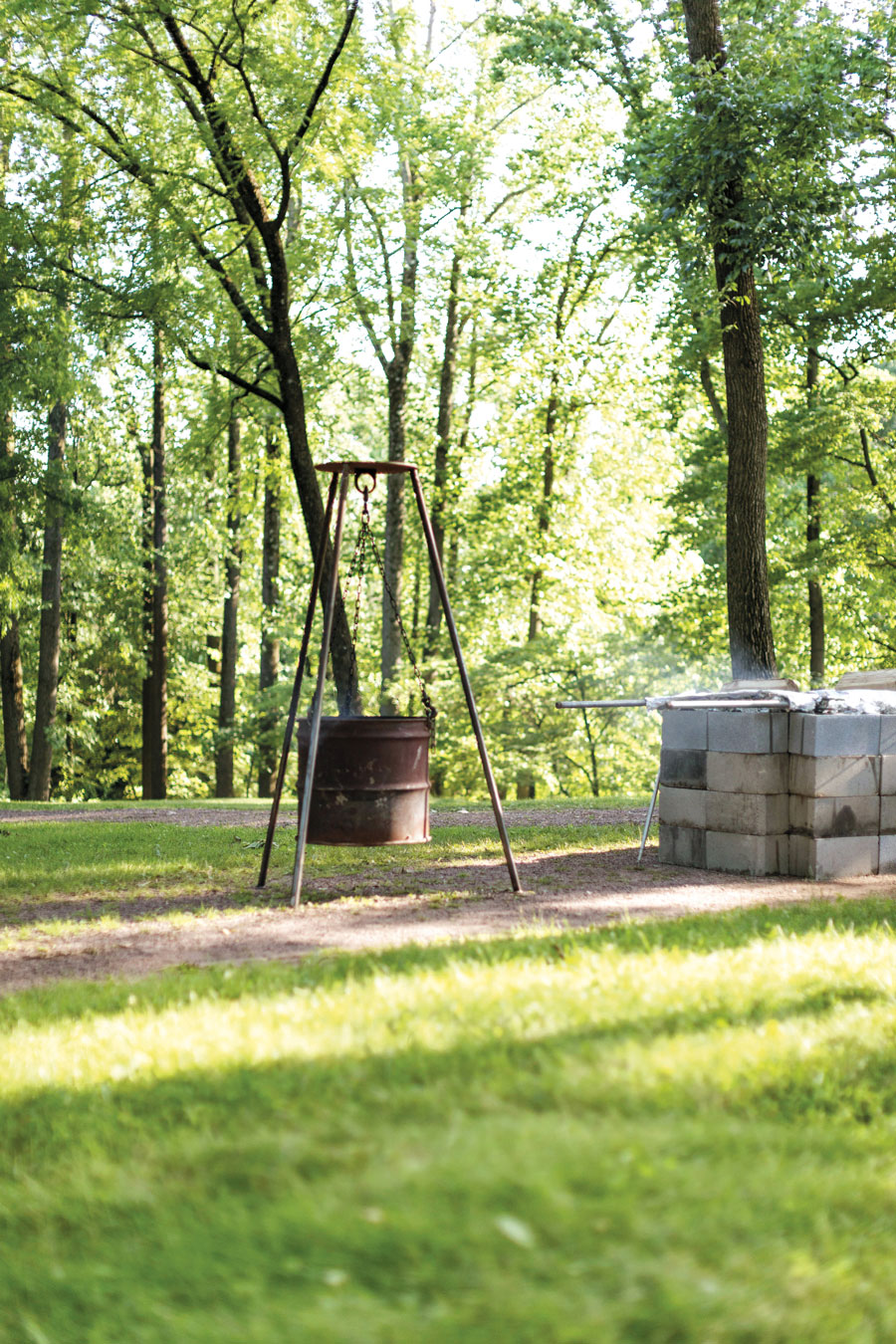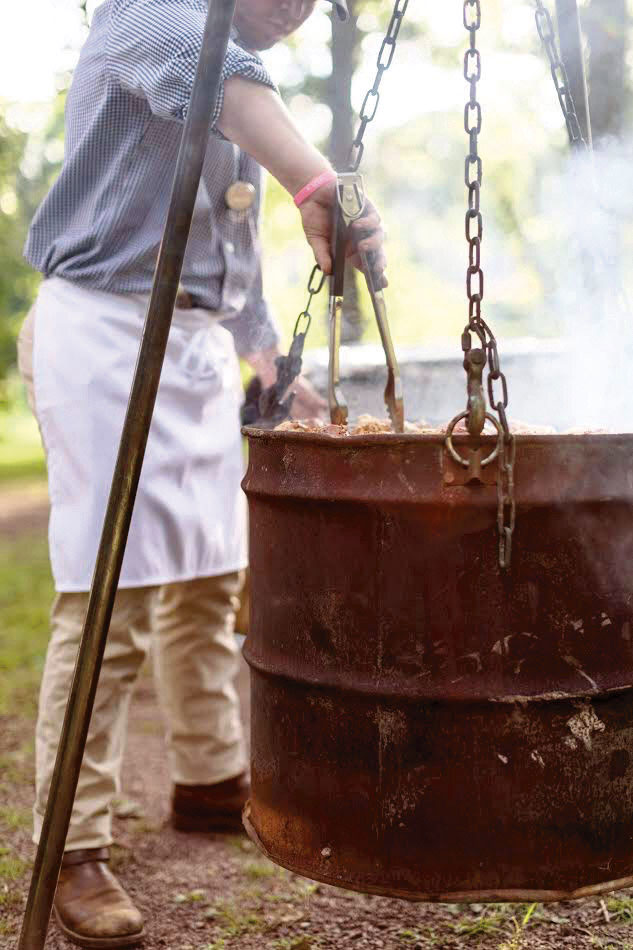 The barrel firepit began as a project that Burch saw solely as "fun to work on," but now fully crowdfunded and trademarked as the Burch Barrel, it has evolved from a makeshift smoker into a portable and functional tripod barbecue, that with the lift of a lid, doubles as a firepit.
Burch grew up in an entrepreneurial family that tracks back to his grandfather who went from selling someone's industrial equipment to making and selling his own. Surrounded by successful entrepreneurs, Burch's family was a natural network for him, but his network grew at Gettysburg College.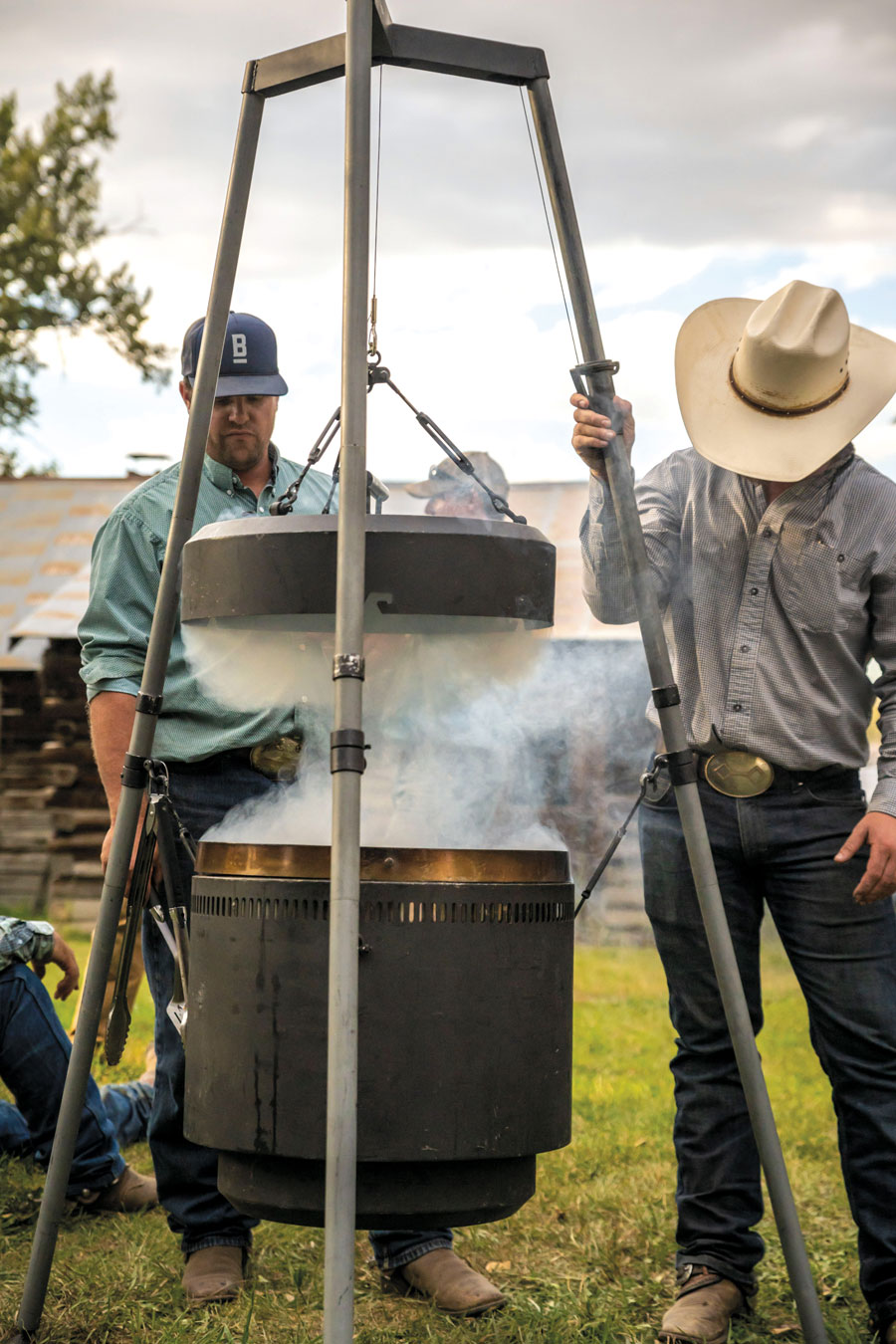 "From the very start, I always felt that it was important to surround myself with smart people who were able and willing to give me guidance and feedback," Burch said. "Gettysburg helped connect me to its panel of mentors and alumni through the Gettysburg Network, and this proved to be such a valuable resource. They taught me that there is no rush. No one is expecting you to know all the answers right now, and it's OK to take your time and figure out what you want to do. I carried that mindset with me."
Prior to his creation of the Burch Barrel, Burch was awarded a 2016 Entrepreneurial Fellowship for his launch of Blue Truck, which was a service company that assisted customers in running errands, moving furniture, painting, and other small tasks.
"I thought Blue Truck would still be what I'd be doing after Gettysburg. At the time, I thought it was my end all, be all," Burch said. "Even though my family's entrepreneurial experience is diverse, the main core of it is consumer products and brands. I was talking with my dad one day, and he said to me, 'Listen, if you want to build a brand, make that barrel something that can be iconic and something that can really get people's attention. Get people excited about the brand, then you can put your logo on anything you want.'"
Heeding his dad's advice, Burch realized that the barrel had potential to make grilling a more interactive and inclusive experience than the setup of a standard grill allows. This core idea of creating a sense of community has driven the brand's ethos.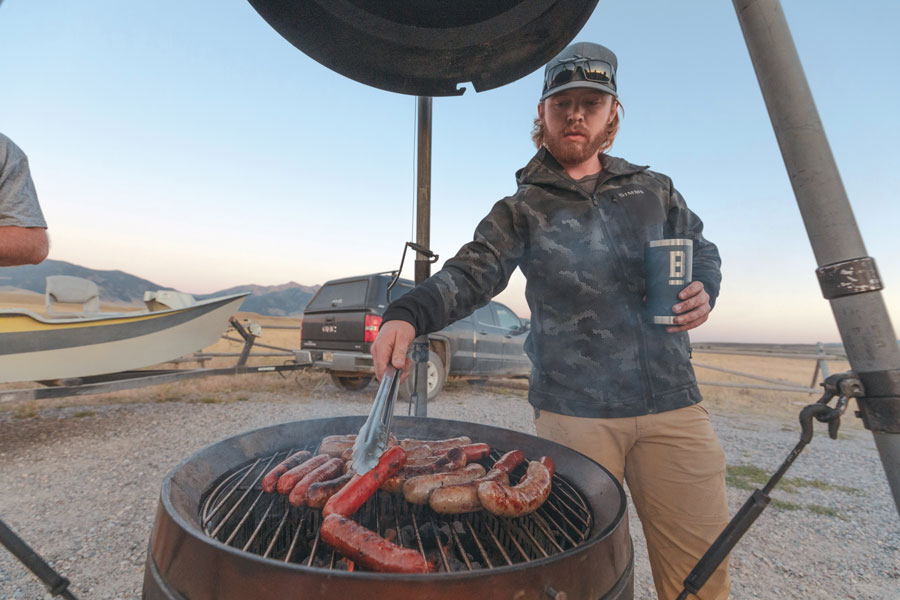 From its beginning, the Burch Barrel rekindled many warm memories for Burch and led him to what he considers some of his most memorable College experiences. He hopes it can be a source of memories—both new and old—for others, too.
"In a way, the barrel is a hearth because it brings people together," he said. "It's a warm place with savory moments, aromas, and things that are instinctual to human beings."
Visit burchbarrel.com to learn more about Burch's latest venture.
By Molly Foster
Posted: 04/09/20