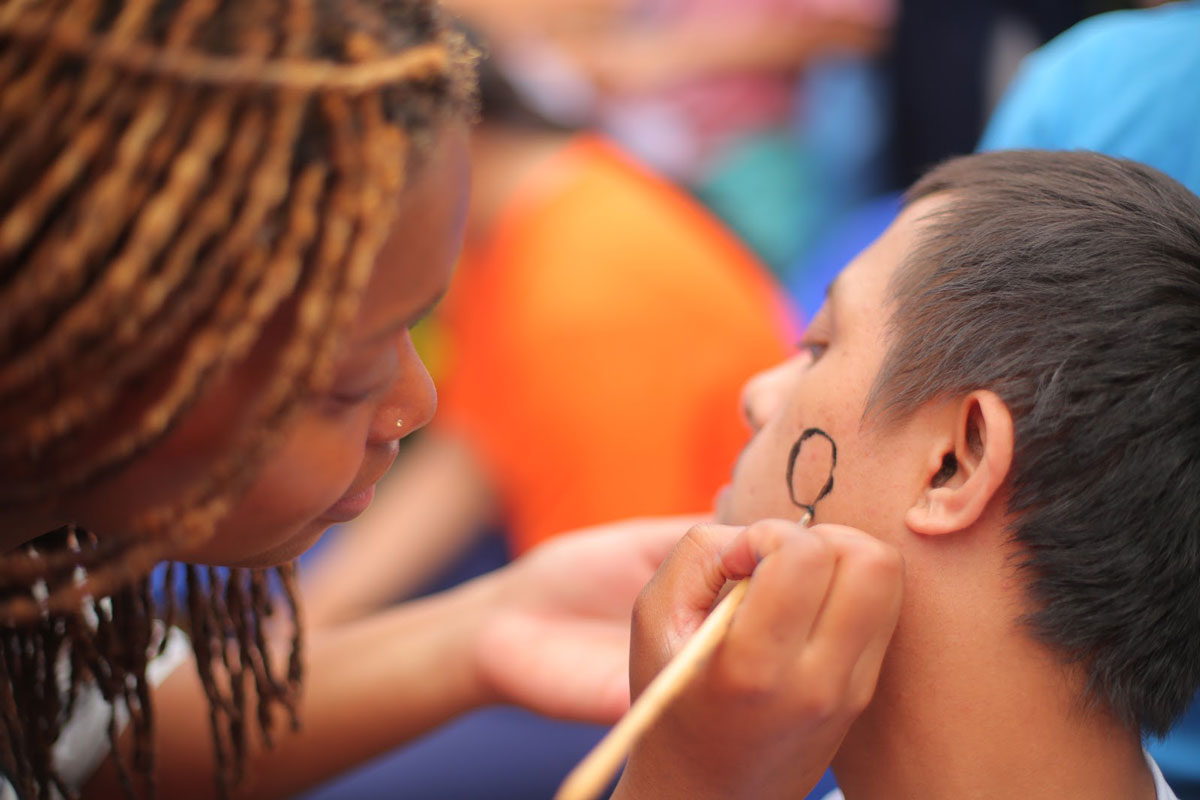 Inayah Sherry '19 is an international student from Barbados, studied abroad in France, and currently resides in Gettysburg, PA; yet, her most meaningful trip was to Nepal, where she had the opportunity to combine her academic interests with her passion for people.
Through a fellowship with the College's Center for Public Service, Sherry was given the opportunity to live and work in Nepal for two months during the summer of 2018. While there, she lived with a host family and taught art classes for local children.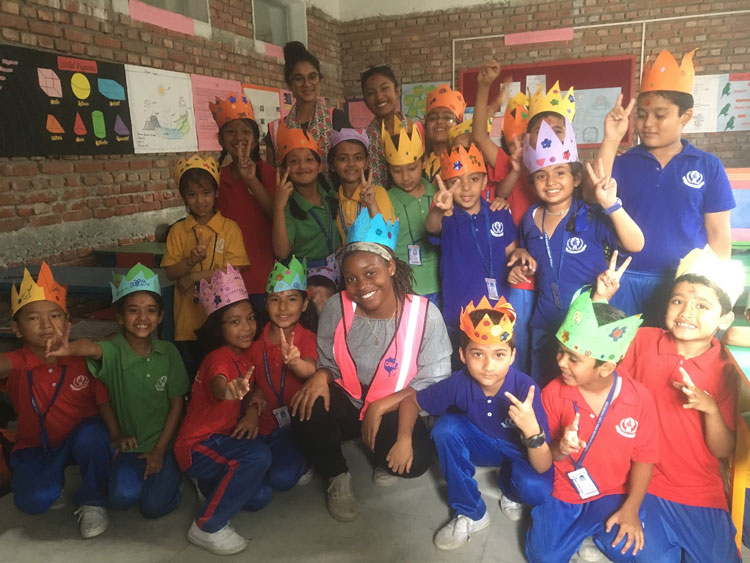 Sherry, a studio art major, has always been interested in creating and was excited to encourage artistic expression among children in Nepal. Responsible for creating the art workshops and supervising the classes, she incorporated themes of self-positivity into her lesson plans. Through these projects, the children created art while simultaneously identifying positive attributes of their personalities. "Through studio courses, [the Nepali children] were able to express themselves and also have the educational aspect of creating," said Sherry.
While these two months in Nepal allowed Sherry to gain insights into her desired career of art therapy, she credits the children she worked with for making the experience memorable. Reflecting on their energy, Sherry said, "I had never been in a space where I was giving 100 percent and receiving 110 percent back."