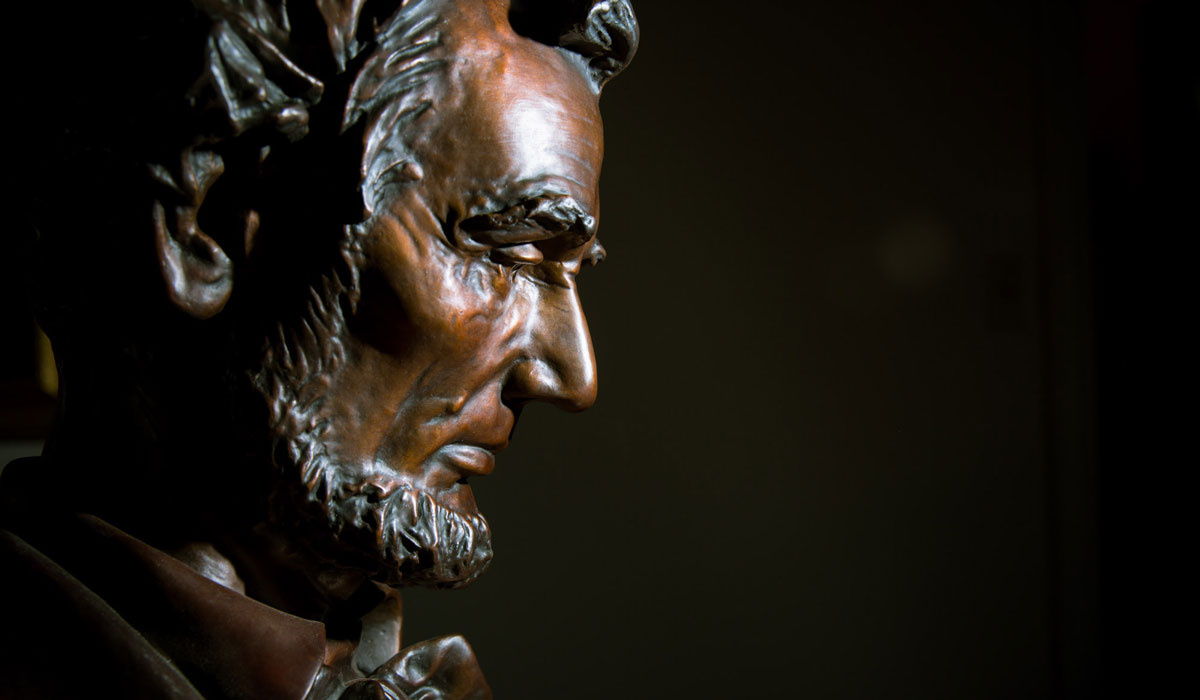 Gettysburg College and the Gilder Lehrman Institute of American History have announced the finalists for the 2021 Gilder Lehrman Lincoln Prize. They are:
Alice Baumgartner, South to Freedom: Runaway Slaves to Mexico and the Road to the Civil War (Basic Books)
Adrian Brettle, Colossal Ambitions: Confederate Planning for a Post-Civil War World, (University of Virginia Press)
Thavolia Glymph, The Women's Fight: The Civil War's Battles for Home, Freedom, and Nation (the University of North Carolina Press)
Kenneth W. Noe, The Howling Storm: Weather, Climate, and the American Civil War (Louisiana State University Press)
David S. Reynolds, Abe: Abraham Lincoln in His Times (Penguin Press)
These finalists were recommended to the board from 81 book nominations and were reviewed by a three-person jury: Edward Ayers, Executive Director of New American History and Tucker-Boatwright Professor of the Humanities at the University of Richmond, where he is president emeritus; Caroline Janney, award-winning author and John L. Nau III Professor in the History of the American Civil War at the University of Virginia, where she also directs the Nau Center for Civil War History; and Steven Mintz, Professor of History at the University of Texas at Austin.
The winner of the 2021 Lincoln Prize will be announced on Friday, February 12—the 212th anniversary of President Lincoln's birthday. All of the finalists will be invited to attend a virtual event in April, where the 2020 and 2021 winners will be recognized. The Lincoln Prize recipient will be awarded a $50,000 prize and a bronze replica of Augustus Saint-Gaudens' life-size bust, "Lincoln the Man."
About the Gilder Lehrman Lincoln Prize
The Prize has been awarded annually to a work that enhances the general public's understanding of the Civil War era. It was co-founded in 1990 by businessmen and philanthropists Lewis Lehrman and the late Richard Gilder, who were co-chairmen of the Gilder Lehrman Institute of American History in New York and co-creators of the Gilder Lehrman Collection.
About the Gilder Lehrman Institute of American History
Founded in 1994 by Lewis E. Lehrman and the late Richard Gilder, visionaries and lifelong supporters of American history education, the Gilder Lehrman Institute of American History is the leading nonprofit organization dedicated to K–12 history education while also serving the
general public. The Institute's mission is to promote the knowledge and understanding of American history through educational programs and resources. As a 501(c)(3) nonprofit public charity the Gilder Lehrman Institute of American History is supported through the generosity of individuals, corporations, and foundations. The Institute's programs have been recognized by awards from the White House, the National Endowment for the Humanities, the Organization of American Historians, and the Council of Independent Colleges.
By Molly Foster
Photo by Miranda Harple
Posted: 01/26/21