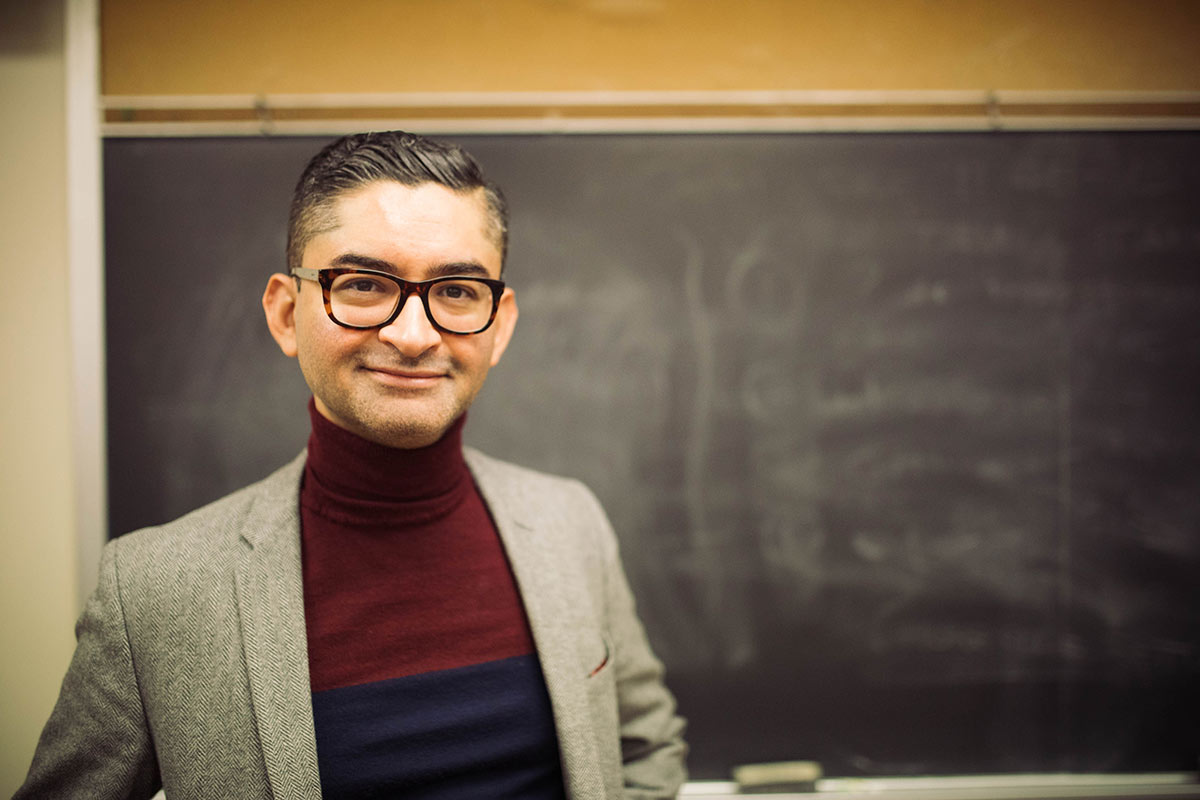 Spanish Prof. Aaron Lacayo is among the College's first group of Mellon Faculty Fellows. He said the program has provided him with unique opportunities to connect with culturally diverse students on campus.
"Working with students from diverse backgrounds is something I really care about and very much enjoy," Lacayo said. "I hope that students will be able to draw connections from their own experience as we explore a wide range of texts in class."
Hailing from Rutgers University, Lacayo has appreciated the intimate setting of Gettysburg, noting that he often sees students walking to class, in the dining hall, and out and about in the community. "It's great to see my students engaging academically in my classes, but also that they're very active with outside organizations and things that interest them," he said.
Most recently, Lacayo has been working on research examining the intersections of ecology, politics and violence in contemporary Central American cinema. Next semester, Lacayo will be teaching a class that focuses on Central American literature and cinema since the end of the region's civil wars.
As part of the course, he will be planning a series of film nights showcasing current Central American film, which will be open to the entire campus community. In addition to this film series, Lacayo hopes to promote a space for Central American studies on campus.